•
•
•
•

Report shows university staff are force for social good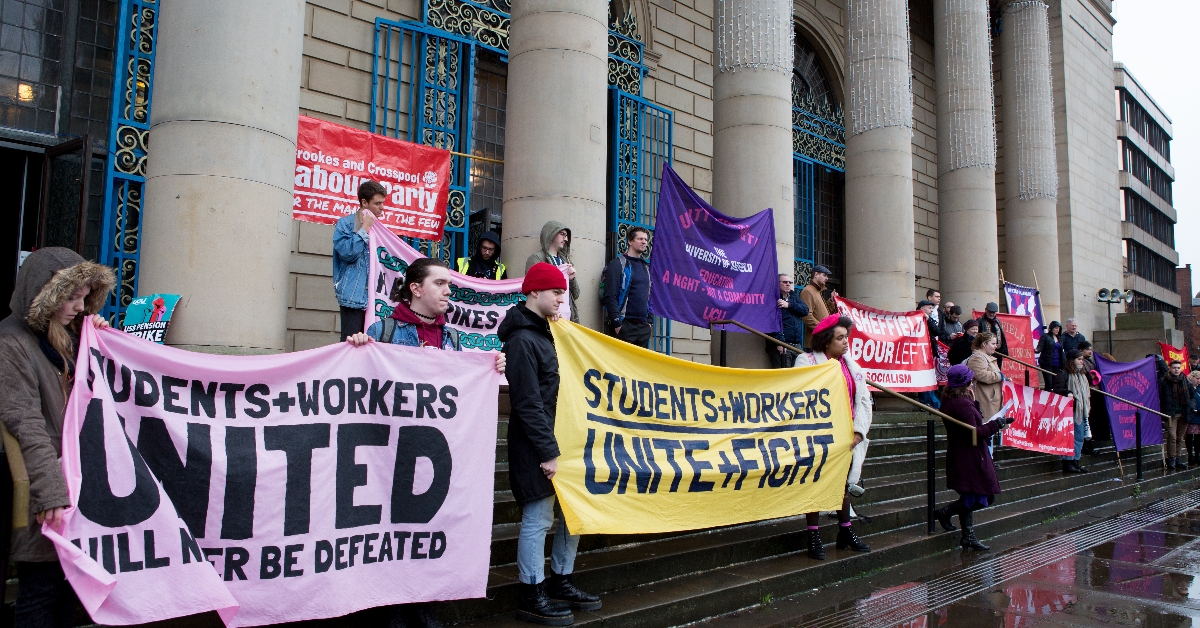 Report shows university staff are force for social good
25 November 2021

UCU urged vice-chancellors to invest in university staff so that higher education can continue to play a vital role in social mobility.
The union was responding to research by the Sutton Trust and Institute for Fiscal Studies that shows universities are engines of social mobility.
UCU general secretary Jo Grady said: 'This report shows how crucial widening access has been for those from communities traditionally less likely to go university. The new Secretary of State for Education needs to read it carefully and take stock of the huge contribution universities, especially those that are less selective, make towards social mobility.
'Those who work in our universities care deeply about their students, regularly going above and beyond to help them achieve the outcomes highlighted in this report, and their impact should not be overlooked. Sadly, rather than demonstrating they value their staff university employers have instead chosen to regularly attack their pay, pensions and working conditions, leaving them demoralised and running on empty. Vice-chancellors urgently need to change course to ensure universities continue to be a force for social good.
'It is clear that much work is still needed to ensure that students from all backgrounds have equal access to different courses and institutions. This is further evidence of the need for a proper overhaul of university admissions to ensure that inaccurate predicted grades don't determine life chances.
'The findings should also sound a cautionary note in relation to the shift towards T-levels - stripping away funding for tried and tested applied general qualifications such as BTECs will only serve to reduce student choice and limit access.
'The report shows that London universities are particularly good at supporting those from disadvantaged backgrounds, and adds further evidence that the decision to scrap London weighting was a 'levelling down' of social aspiration and must be reversed.'
Last updated: 26 November 2021