•
•
•
•

Staff at 42 universities to be balloted for strikes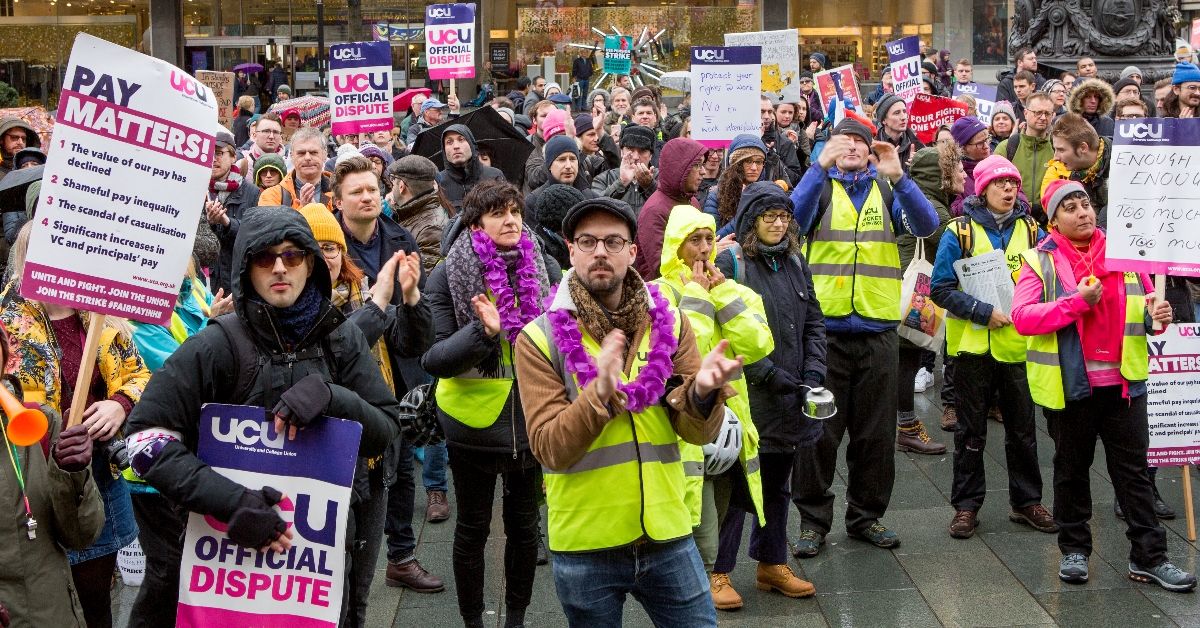 Staff at 42 universities to be balloted for strikes
25 November 2021

UCU has warned that up to 100 universities could face disruption in the new year if disputes over pensions and pay & conditions are not resolved
UCU members at 42 universities will be asked to back strike action in ballots that open on Monday 6 December and close on Friday 14 January. The reballots come after a number of branches narrowly missed the Conservative's anti-trade union turnout threshold, in some cases by only one or two votes.
Strikes will also begin at 58 universities next week Wednesday 1 December to Friday 3 December.
The union has warned that if the disputes cannot be resolved then more strikes are likely in the new year, with the reballoting process allowing more members to take part, affecting even more universities.
To resolve the pension dispute UCU is demanding employers revoke their 35% cuts to the guaranteed pensions of staff. To resolve the pay & working conditions dispute UCU is demanding a £2.5k pay increase, as well as action to tackle the unmanageable workloads, pay inequality and insecure contracts that blight the sector.
UCU general secretary Jo Grady said: 'Next week staff at dozens of campuses will be going on strike over attacks on their pensions, pay and working conditions. In the new year, staff at 42 more universities could join them for a period of sustained and escalating industrial action.
'There is still time to avoid this disruption, but that is in the gift of vice chancellors who sadly are still choosing to ignore the serious concerns of staff rather than address them.'
Last updated: 25 November 2021