•
•
•
•

Victory for staff at three London colleges as deals are agreed on pay, leave, workload and lesson observations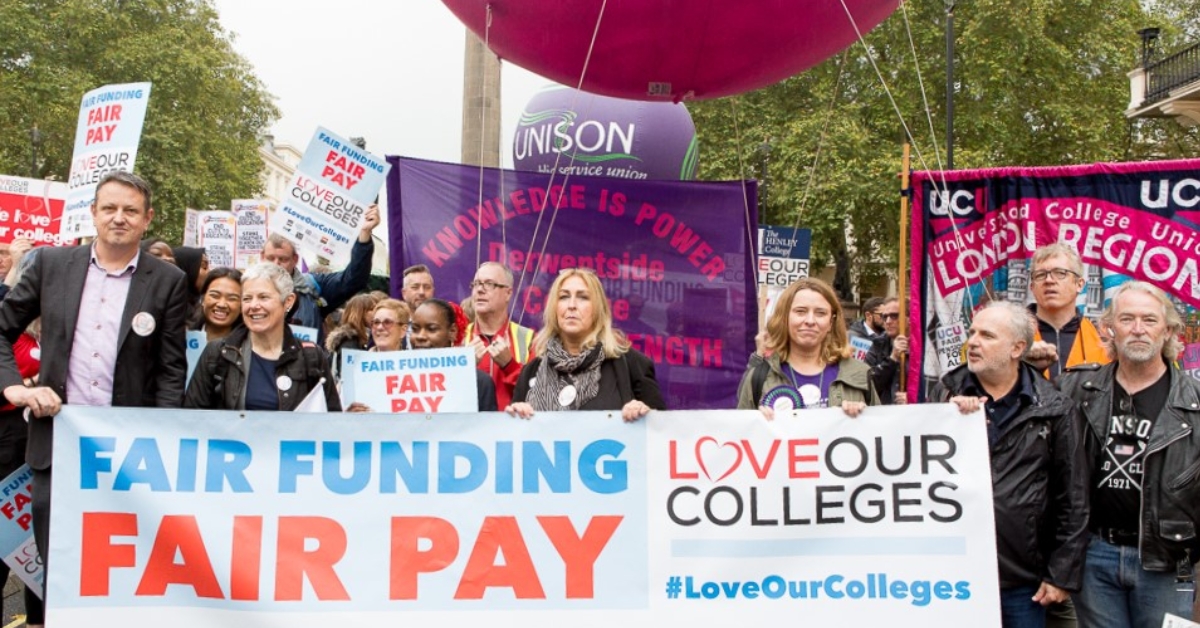 Victory for staff at three London colleges as deals are agreed on pay, leave, workload and lesson observations
26 November 2021

Agreement at Capital City College Group will see a new teaching and learning policy, measures to reduce workloads as well as a levelling of pay across the group and a one-off pay award
UCU members at Capital City College Group (CCCG) have this week agreed a deal after ten days of strike action.
At CCCG, which includes City and Islington College, College of Haringey, Enfield and North East London (CONEL) and Westminster Kingsway College, an imposed open classroom model that would have allowed lecturers to be observed at any time by any manager has been abandoned in favour of three 15 to 20 minute visits a year, with notification.
The imposed policy also linked observation performance to capability, allowing staff to be fast tracked out of the college. This has also now been taken out.
The deal will also see pay and holidays levelled across the group. Lecturers at CONEL will now - in line with other colleges in the group - be put on London weighting (worth £1,700) and also be moved onto the CCCG contract, which adds an additional £1,500 to their pay packets and provides three days extra holiday.
UCU agreed a one-off payment of £700 pay award to be put in December packets for all staff (including business support staff not in UCU). UCU accepted this on the basis that fresh negotiations on a consolidated pay rise would begin after the Easter holiday for the 2022/3 pay award.
A new joint CCCG and UCU working group was also agreed. This will look at further ways to reduce workload along with specific management protocols to immediately reduce administrative tasks.
CCCG has also agreed to open negotiations over learning support assistant and hourly-paid lecturer contracts.
UCU London official Adam Lincoln said: 'This deal is a testament to our members' determination to fight for fairer pay, working conditions and against excessive monitoring and surveillance of staff. This agreement also levels up pay and holidays across the group. We hope the settlement of this dispute will now pave the way for a more positive working relationship and improved future negotiations on pay and conditions at CCCG.'
Last updated: 26 November 2021