•
•
•
•

Huge numbers of staff and students on campus picket lines up and down the country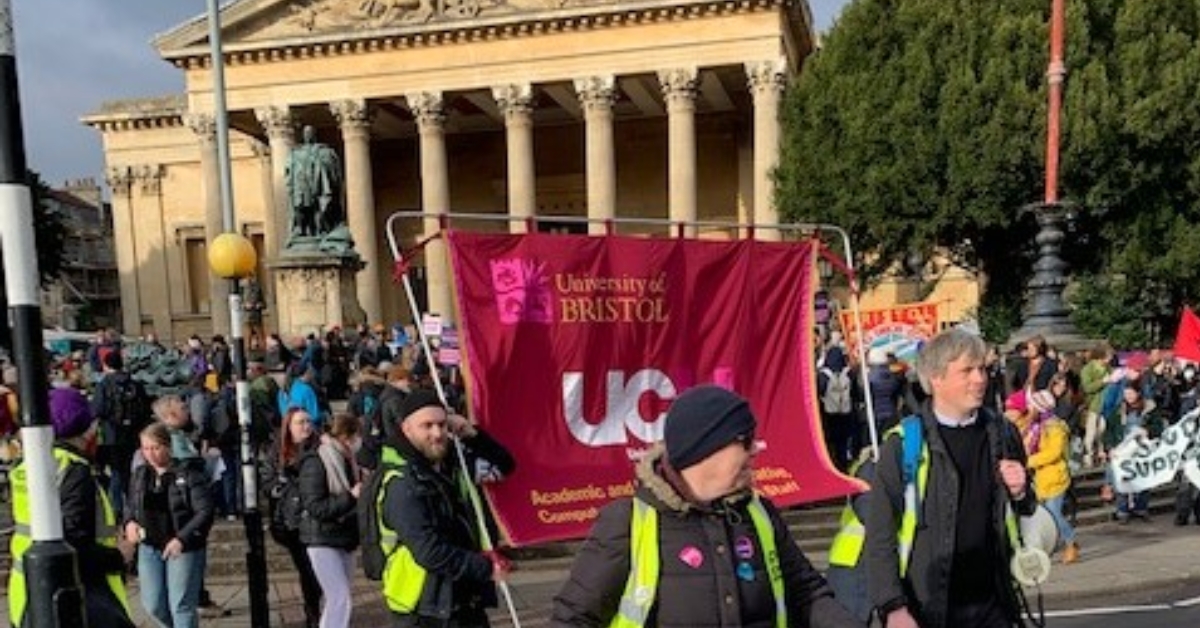 Huge numbers of staff and students on campus picket lines up and down the country
1 December 2021

University staff on the ground have reported huge numbers of staff and supportive students joining picket lines.
Around 50,000 staff at 58 universities across the UK have a mandate to take industrial action over pensions, pay and working conditions.
Commenting on today's strike action, UCU general secretary Jo Grady said: 'If university managers doubted the determination of staff to change the higher education sector for the better, the numbers of staff on strike today prove they are very sadly mistaken.
'Thousands of dedicated university staff and students are on picket lines, attending demos and marching to demand fair pay, decent pensions and improved working conditions.
'The level of action seen today is just the beginning and university managers now need to wake up and address the very modest demands of staff. Otherwise, the potential for more widespread and escalating industrial action in the new year becomes very real.'
Last updated: 2 December 2021