•
•
•
•

Increase in student admissions & qualifications means university bosses need to invest in staff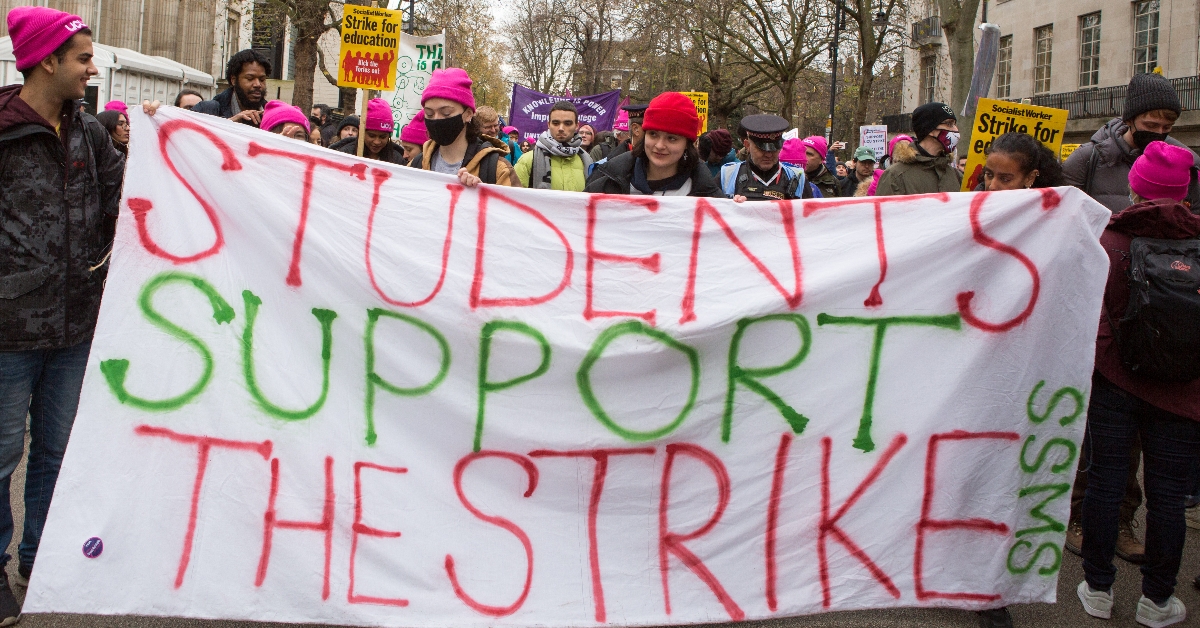 Increase in student admissions & qualifications means university bosses need to invest in staff
25 January 2022

UCU said that university bosses must invest in their staff by raising pay, improving working conditions and protecting pensions to avoid further strike action.
The union was responding to HESA student data for the 2020/21 academic year, which shows big increases in student intake and qualifications.
UCU general secretary Jo Grady said: 'Staff went above and beyond to support students during the pandemic and the increase in the number of degrees being awarded is testament to their hard work. Equally, a rise in student numbers of almost 10% is an endorsement of the high-quality education university staff provide.
'Sadly, university bosses refuse to show the same level of faith in their workforce as the hundreds of thousands of people applying to study at UK universities. Staff pay and working conditions continue to deteriorate and employers are pushing ahead with devastating cuts to pensions. These conditions forced staff to stage three days of strike action at the end of last year. With student intake up across the UK, management must now invest in their staff and raise pay, improve working conditions and protect pensions. If university bosses refuse to do so campuses across the UK will see more strike action next month.'
Last updated: 25 January 2022