•
•
•
•

Big changes needed at Imperial College London, say staff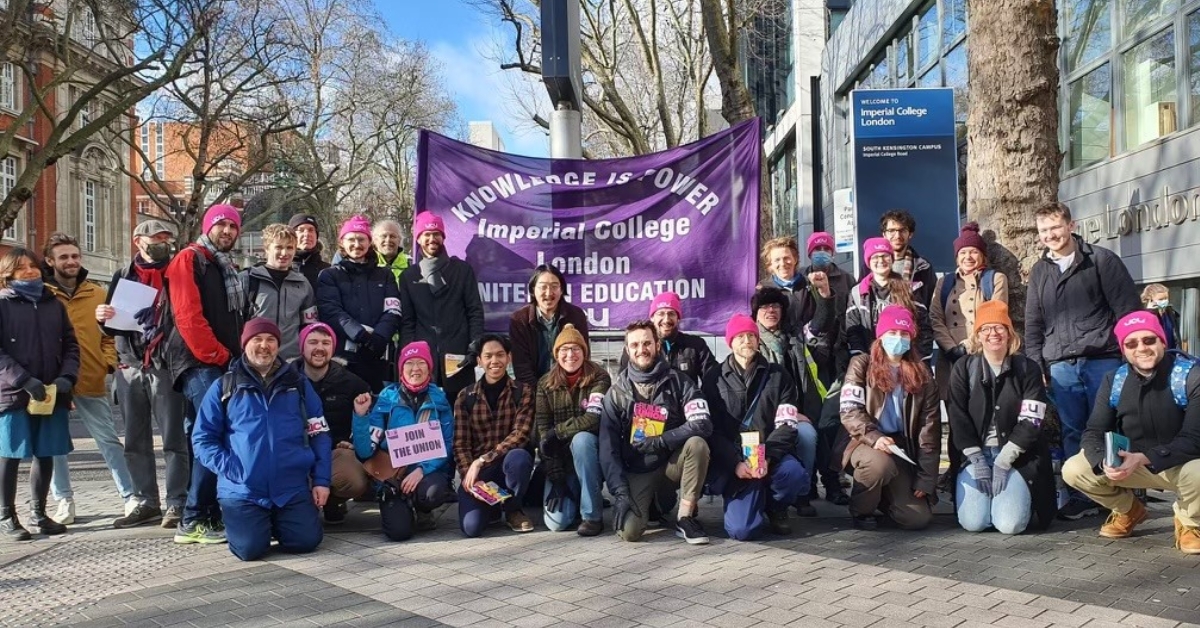 Big changes needed at Imperial College London, say staff
15 February 2022

Staff at Imperial College London sent a clear message that President Alice Gast and Muir Sanderson must go and that the college needs to implement a new governance structure.
Over 800 staff attended an extraordinary open meeting on 11 February called by the Imperial branches of UCU, Unite and Unison. 93% of those voting voted for a motion which:
reiterated a vote of no confidence in Imperial president Alice Gast and chief financial officer Muir Sanderson
condemned governance structures that failed to protect staff from bullying
called on Imperial to conduct a thorough review of governance in consultation with staff and students by August 2022, and
called for a new governance structure, which recognises that increased staff participation is key to ensure that decisions are made transparently and in the interests of all who work at the college.
The meeting was held after the full publication of a report into bullying at Imperial, which found that Gast and Muir bullied staff directly and contributed to a culture of bullying the college. Staff also noted with anger the racism and misogyny revealed by the report.
UCU members at Imperial are currently on strike over pension cuts.
UCU regional support official Amanda Sackur said: 'Staff at Imperial College London are calling for fundamental change, which needs to start at the top. The endemic culture of bullying at Imperial has been an open secret for far too long. Yet Professor Gast and Mr Sanderson remain in post.
'We need to see a root and branch review followed by a complete overhaul of the governance structure. Only then will the college be able to redress its culture of discrimination and intimidation.'
Last updated: 17 February 2022