•
•
•
•

Strength of pension scheme means rationale for attack on benefits has 'evaporated'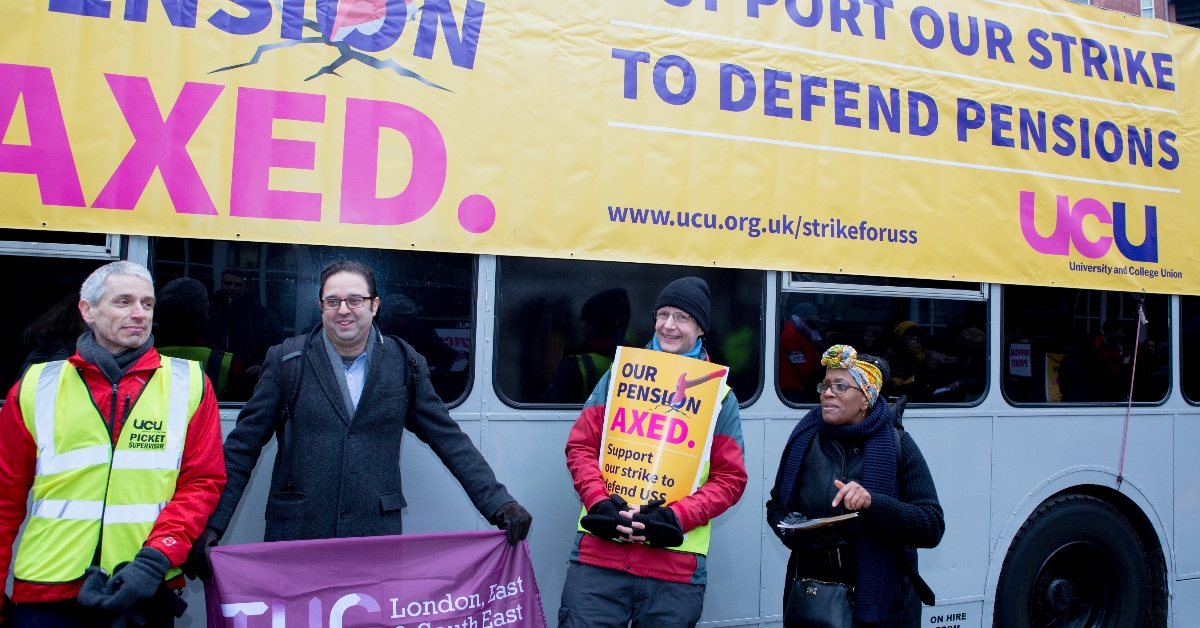 Strength of pension scheme means rationale for attack on benefits has 'evaporated'
21 February 2022

Responding to news that university vice chancellors have rejected UCU's compromise proposals even though the Universities Superannuation Scheme (USS) deficit has shrunk by around 80%, the union said that there is no justification for pension cuts.
UCU staff at 68 universities are currently on strike for up to 10 days in two disputes. Staff at 44 universities are on strike over pension cuts.
UCU general secretary Jo Grady said: 'The funding update from USS shows that the deficit on which devastating cuts to our pensions are premised has shrunk by around 80% whilst the scheme's assets have soared to around £90bn. The weak justification for university bosses' attack on staff pensions has now completely evaporated.
'Employers have refused to accept UCU's compromise proposals, which the trustee confirmed are both viable and implementable. This dispute could end tomorrow, but vice chancellors seem determined to slash the retirement benefits of staff rather than accept small and affordable increases to contributions.
'The higher education sector is in robust financial health with an income of over £41bn and reserves of well over £45bn. If these cuts go through, it will go down as one of the biggest robberies in the history of higher education. Serious questions have to be asked about the leaders of our sector who are orchestrating this attack - and ministers who are allowing it to happen.'
Last updated: 22 February 2022