•
•
•
•

UK government risks shutting down access to higher education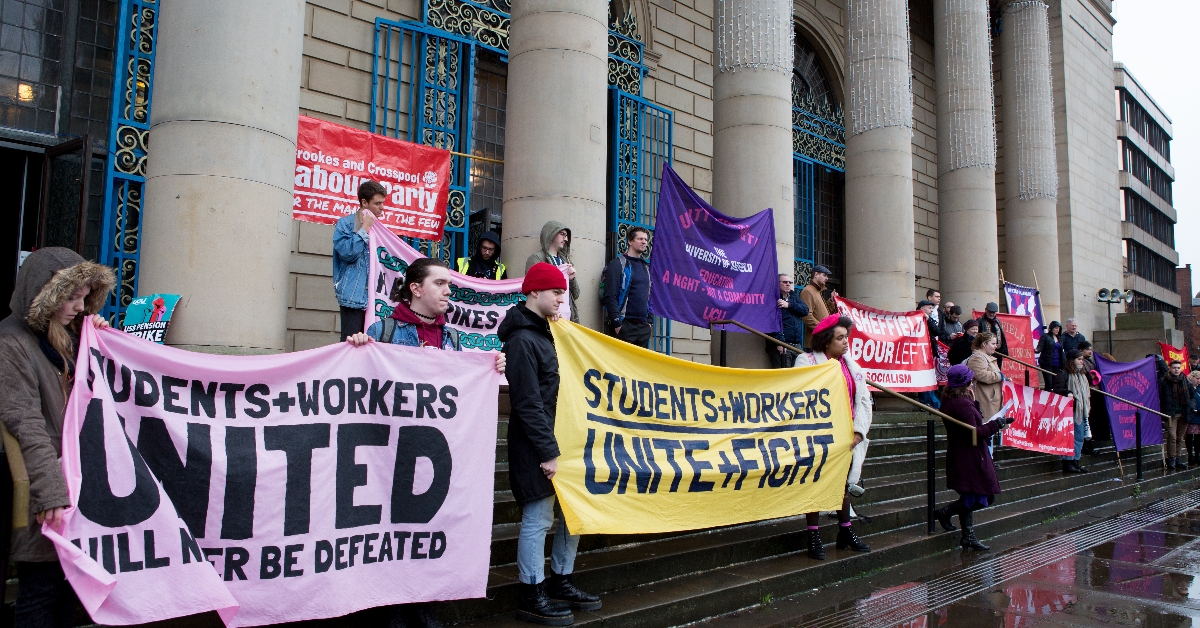 UK government risks shutting down access to higher education
24 February 2022

UCU said that the UK government's planned changes to the university sector are an attack on working class learners in England and would shut down access to higher education.
The union was responding to an announcement from the government that it plans to consult on limiting access to student loans and what it calls 'low value' degrees. The government also plans to lower the student loan repayment threshold, extend the amount of time graduates have to pay back their loans, and create a new 'lifelong loan entitlement'.
On plans to consult on limiting access to student loans, UCU general secretary Jo Grady said:
'Plans for eligibility requirements to access student loans are an attack on working class learners and fly in the face of the levelling-up agenda. The government might claim it wants to create opportunities and develop talent, but on the evidence of this announcement ministers appear more determined to shut the door on those it thinks aren't worthy of going to university. Young people will see the government's proposed new eligibility criteria for what it is: an attack on their aspiration which aims to shut more of them out of higher education.
'We saw during the pandemic that those from better off backgrounds benefited most from grade inflation with private schools gaming the system. Eligibility requirements threaten to make this situation worse, creating huge pressure on schools and colleges to inflate grades so that their students get into university, and further entrenching the divide between private and state schools.
On 'low quality' degrees, Jo said:
'Lazy attacks on so-called "mickey mouse" degrees and an obsession with reductive graduate employment metrics are indicative of a government that doesn't understand the purpose of higher education, as demonstrated by its earlier assault on funding for arts courses. There are a whole range of reasons why people choose to go to university, education is not just the job market's conveyor belt.
'A focus on arbitrary graduate outcomes such as salary would also be toxic for widening participation, discouraging institutions from taking any students who aren't considered a safe bet for graduate employment. It could have perverse consequences on university access for those who face systemic discrimination in the workplace, such as Black and disabled people. It also completely ignores the reality of the labour market in many sectors, particularly arts and culture, where freelance and portfolio work is common.
On changes to student loan repayments, Jo said:
'The government is deliberately increasing the amount of debt lower earning graduates will pay. This is utterly regressive and forces young people to make a devil's bargain, saddling themselves with a lifetime of debt in an effort to improve their life chances. Higher earning graduates will pay their loans back quicker and those from richer backgrounds will take on less debt. This is an attack on working class learners.
On the Lifelong Loan Entitlement, Jo said:
'Further extending the student debt burden into further education with lifelong loans is another example of a Conservative government that continues to fund education through regressive means. Alongside student loan changes that mean lower-earning graduates pay more, this is a tax on education and aspiration. New types of student loans cannot reverse the damage done to further education by a decade of chronic underfunding.'
Last updated: 28 February 2022