•
•
•
•
•

Reballots now open in all branches, strikes from Monday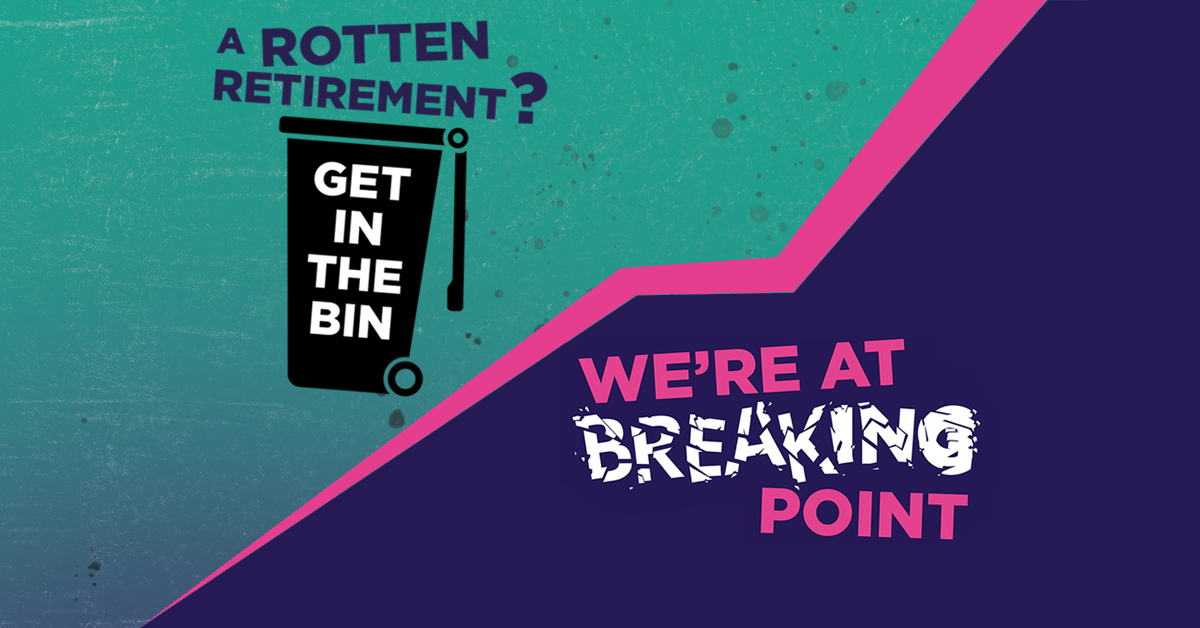 Reballots now open in all branches, strikes from Monday
20 March 2022

If your branch is in the first group of branches on this page you will be one of thousands of UCU members taking strike action from tomorrow (Monday) in our disputes over the Four Fights - pay, casualisation, workload and equality - and USS pensions.
If you are in the second group of branches you will be taking action a week later, from Monday 28 March.
If your branch does not currently have a mandate for strike action, please donate as much as you can spare to the Fighting Fund and look out for your ballot papers for the round of reballots which opened this week in all branches. If you haven't received them by Wednesday, look out for the link to order a replacement which will be available via our website and will be emailed to members.
The mandate for taking industrial action in most branches expires six months after the original ballot, at the start of May. If delegates to the sector conferences that take place on 20 April (for Four Fights) and 27 April (for USS) vote for immediate escalation in either dispute, we will need to have a renewed mandate and that is why your elected representatives on UCU's higher education committee (HEC) have decided to call the reballots now.
These reballots are a crucial opportunity to achieve an even larger mandate, with more branches able to take action and put pressure on employers, so please vote YES and post your papers back as soon as you get them.
The sector conferences in April will enable branches to review the campaign so far, reflect on the reballot results, and decide on the strategy over the next six months and beyond. Your branch should be discussing the key issues and agreeing its position via meetings and possibly other mechanisms over the coming weeks, so keep a close eye on emails from your branch and make sure you have your say in the democratic process.
Your HEC has decided to call strike action covering the rest of this term because employers are more entrenched than we have ever seen them. Despite the strength of the sector's finances, they have been absolutely united and uncompromising throughout all our negotiations so far.
Employers' treatment of their staff is causing material and reputational damage to the sector and over the next two weeks there will be a series of campaign events and other activities to highlight that fact and increase the pressure - including the eye-opening results of our member survey conducted during the previous wave of action, on your feelings about the sector and the direction it is heading in.
Finally, please don't forget to have a look at our FAQs on the disputes and please note in particular that our guidance for migrant members on industrial action has recently been updated with the benefit of further legal advice.
In solidarity,
Jo Grady
UCU general secretary
Last updated: 21 March 2022