•
•
•
•

Strike dates announced at Sheffield International College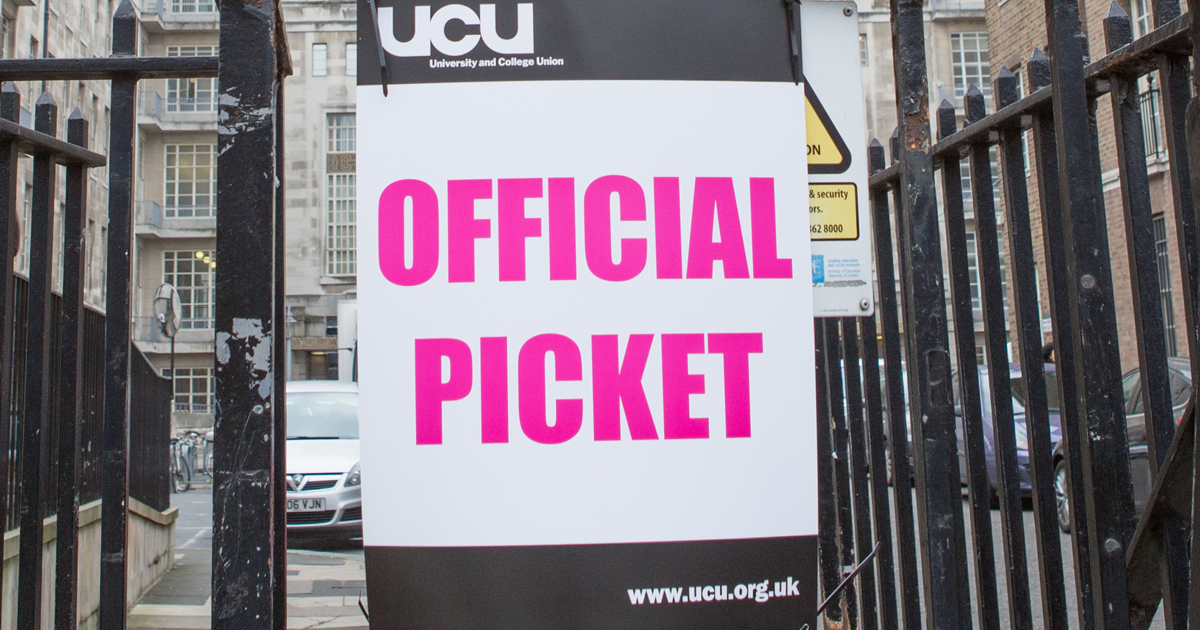 Strike dates announced at Sheffield International College
21 March 2022

UCU members at the University of Sheffield International College will take eight days strike action from Wednesday 30 March following the employer's refusal to increase staff pay or holiday allowance.
Staff will walk out for eight days across March and April. The full strike dates are:
week 1: Wednesday 30 March, Thursday 31 March and Friday 1 April
week 2: Monday 4 April to Friday 8 April
The UCU members are striking after an overwhelming 79% who votes said yes to strike action in a ballot with a turnout of 86%.
Staff will also be taking part in action short of a strike, consisting of refusing voluntary activities, working to contract, refusing to make up work lost as a result of strike action, refusing to provide cover in cases of absence, removing uploaded materials related to, and/or not sharing materials related to, lectures or classes that will be or have been cancelled as a result of strike action.
The college is owned and operated by Study Group but is closely connected to the University of Sheffield. Study Group uses University of Sheffield branding, and provides preparation courses for overseas students who want to go on and study at the university. Students from all over the world enrol to improve their English, study skills and subject specialism in readiness for their degrees. Courses at USIC can cost up to £22k per year per student.
The dispute is a result of Study Group not making any cost of living pay offer for 2021 and refusing to equalise holiday allowance to 30 days for all staff. The union asked for a 4% pay rise for staff and an increase of five days holiday for the student experience team. This will bring staff holiday entitlements in line across the college. There are further ongoing negotiations now taking place but the employer knows what they need to do to avoid strike action.
UCU regional official Julie Kelley said 'Our members at the college have been patient and have held off escalating to industrial action but with a cost of living crisis and the employers lack of willingness to make a pay award or equalize holiday allowances for all staff we have been left with no option but to give notice of eight days of strike action. Our demands are not unreasonable and the hard-working staff employed by University of Sheffield International College deserve better. Instead of pushing their own workforce towards taking industrial action, Study Group need to come back to the negotiating table with a sensible offer that will resolve this dispute.'
Last updated: 22 March 2022