•
•
•
•

Richmond upon Thames College could face industrial action over fire & rehire plans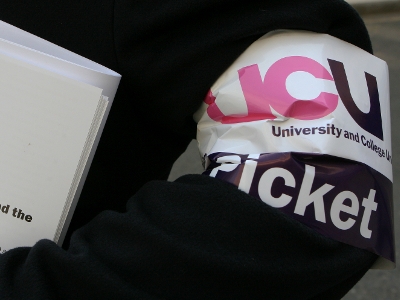 Richmond upon Thames College could face industrial action over fire & rehire plans
23 March 2022

UCU members at Richmond upon Thames College have today backed potential industrial action over plans to fire the entire teaching workforce and rehire them on worse terms.
The college is planning to sack 127 members of teaching staff and make them reapply for their jobs on worse terms and conditions that would see them lose 13 days holiday.
UCU said that fire and rehire has no place in further education and has called on the college to immediately withdraw the threat of compulsory dismissals and rethink its proposals to force through holiday cuts.
The union said that members at the college have unanimously backed moving immediately to an industrial action ballot and will ballot for strike action to resist the employer's plans.
UCU regional official Adam Lincoln said 'Fire and rehire tactics have no place in further education and we are calling on Richmond upon Thames College to withdraw its threat to dismiss over 100 lecturers and re-employ them on inferior terms. It is outrageous that management is planning to cut staff holidays by 13 days and fire anyone who does not sign the new contracts.
'Industrial action is a last resort but our members will not stand by and watch their terms and conditions ripped apart. Recruitment in further education is at crisis point and Richmond upon Thames College must cancel these plans and stop a potential exodus of experienced staff.'
Last updated: 25 March 2022