•
•
•
•

Union vows to fight cull of academics at University of Roehampton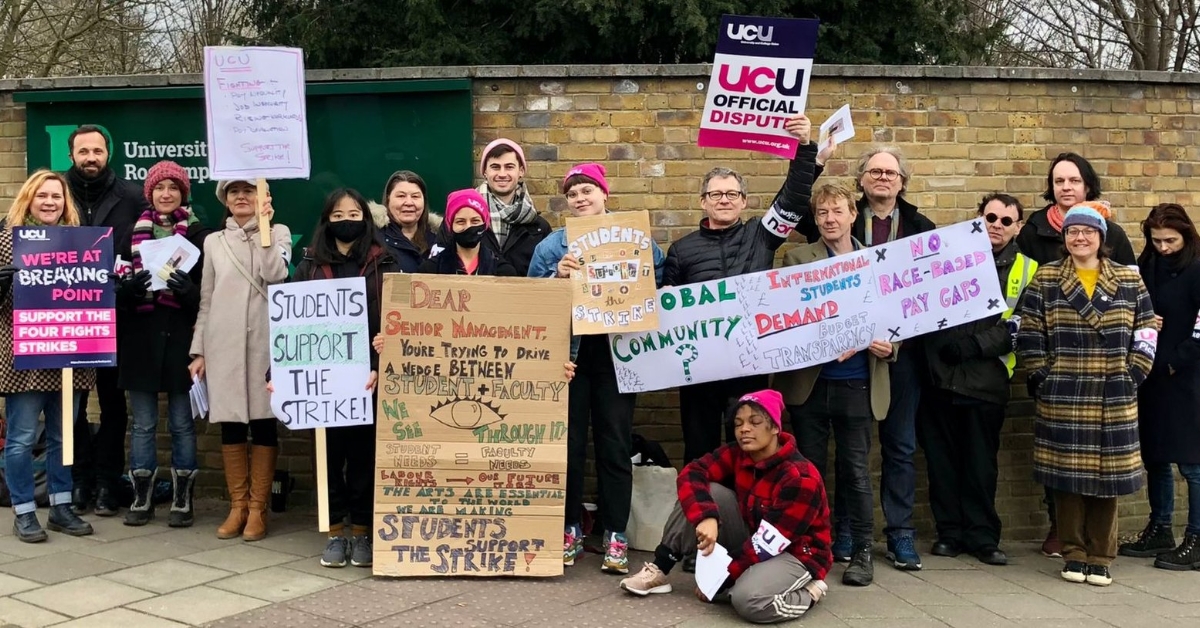 Union vows to fight cull of academics at University of Roehampton
20 May 2022

UCU said said the University of Roehampton is mounting an 'assault on education'.
The warning came after the university told staff it intends to cull the number of courses on offer and sack 226 academics - half of its academic staff. It then intends to make those who want to stay compete for far fewer new jobs, many of which will be short term contracts to teach out the courses that are being shut down.
The schools of arts, humanities and social sciences, education, psychology and life and health sciences have all been targeted and many subjects such as classics, anthropology, creative writing, therapy and photography will no longer be taught. The university wants to push its plans through by the end of August.
The supposed rationale behind the changes is so the university can push students into 'graduate-level' jobs and focus more on 'skills led' learning with 'greater levels of engagement with employers'. It follows a number of interventions from the Westminster government, which says universities should focus on preparing students for the job market and move away from what it describes as 'low value' courses.
UCU conducted a staff survey of stress levels in March, prior to the announcement of the restructure. It found that 87% of respondents frequently felt overwhelmed, and more than seven in 10 reported problems sleeping. Workload was repeatedly cited as causing high levels of stress. The university claims it facilitates a 'positive, self-critical organisational culture and a supportive environment'.
UCU said that students recruited onto courses now facing the axe had been sold a lie and that it is hard to see how staff would now be able to provide students with a good education when half of all academics are being threatened with the sack.
UCU general secretary Jo Grady said: 'The University of Roehampton's plans are nothing short of an assault on education and we will fight them. Culling half the academic staff and attacking courses is an attempt to reshape higher education into a barren wasteland of employability metrics. Vice-chancellors of post-92 universities should be fighting a government agenda that wants to stifle opportunities for working class students, instead Roehampton seems to believe that its students don't deserve to access the arts and humanities.
'Staff were already working under intolerable levels of stress, now half face the sack and the other face picking up the workload; it is impossible to teach or learn in such conditions.
'Those students who have been recruited onto the programmes that management is now trying to axe have been sold a lie and if these plans go through their courses will be distorted beyond recognition.
'The University of Roehampton urgently needs to rethink these plans before it does everlasting damage to its reputation as an academic institution.'
Last updated: 9 June 2022