•
•
•
•

UCU responds to new research into impact of cuts to university pensions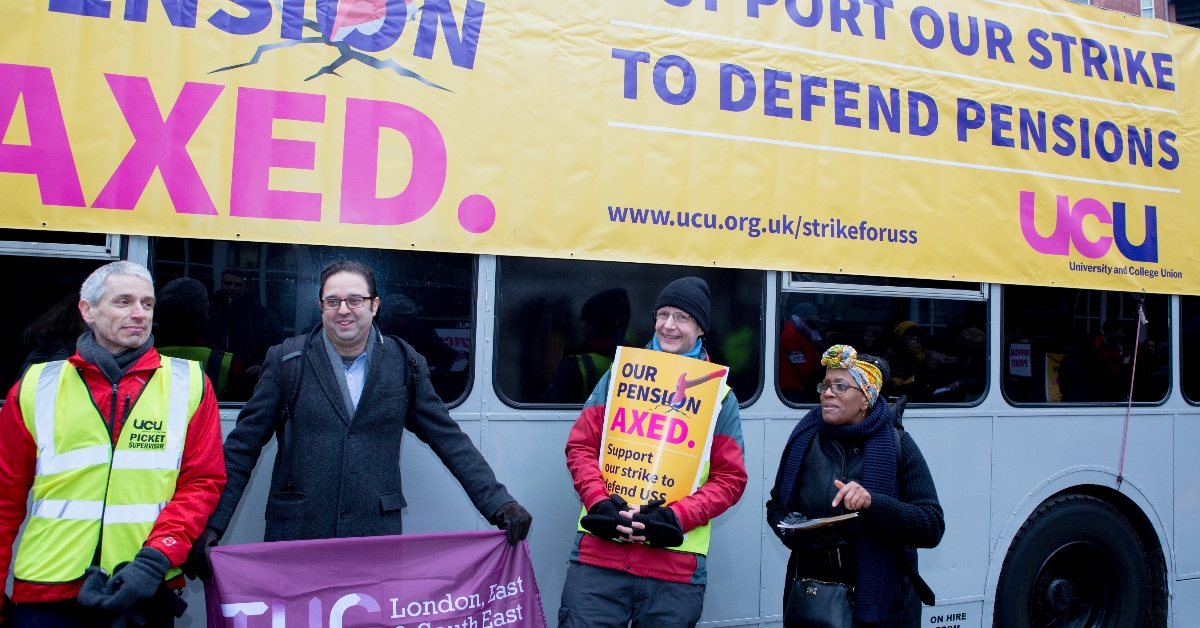 UCU responds to new research into impact of cuts to university pensions
16 June 2022

UCU has today responded to new research that outlines the impact of cuts to the Universities Superannuation Scheme.
The research, published by Jackie Grant (UCU USS negotiator), Mark Hindmarsh and Sergey E. Koposov in an online journal hosted by the Cornell University, shows that global loss across current USS scheme members is £16-18 billion, with those under the age of 40 losing between £100k-200k each in retirement. It also shows that 196,000 staff will lose between 30 - 35% from their guaranteed future retirement income, showing again that Universities UK grossly underestimated the level of its cuts.
UCU general secretary, Jo Grady said: 'This new research is yet more damning evidence that employers lied about the scale of their pension cuts and now some of the youngest university staff are set to lose as much as £200,000 from their future retirement income. This is nothing short of a heist, carried out by vice chancellors on salaries as high as £600,000 and in charge of some of the richest organisation in the country.
'Throughout negotiations UCU repeatedly urged university management to come clean to staff but they refused, despite USS's own projections confirming that employers were underestimating the level of the cuts. This obscene but entirely consistent behaviour has eroded any trust that remained between staff and those who are supposed to lead our universities. The 196,000 staff who will face cuts of between 30 - 35% to their future retirement income will rightly want answers from their employers, and fast.
'If vice chancellors had any commitment to making this right, they would want to capitalise on the improved financial position of the scheme and support steps to restore members' benefits quickly.'
Last updated: 17 June 2022