•
•
•
•

UCU slams Association of Colleges pay recommendation as 'totally unacceptable'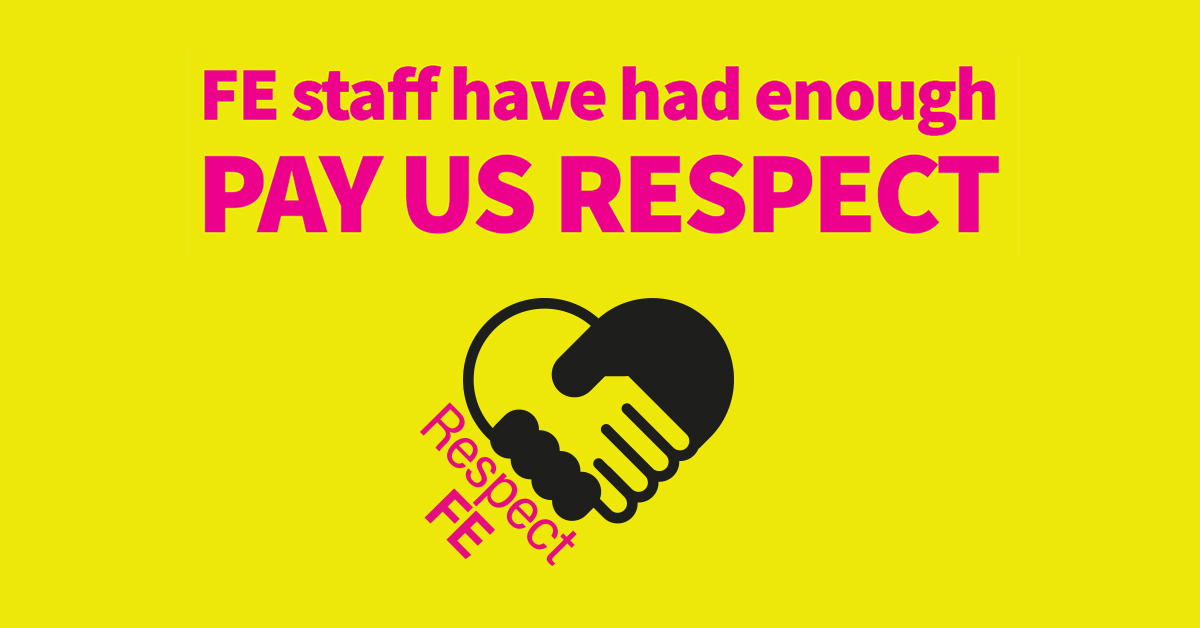 UCU slams Association of Colleges pay recommendation as 'totally unacceptable'
21 June 2022

UCU today condemned the latest pay offer of 2.5% from the Association of Colleges (AoC), made at a meeting yesterday, as 'totally unacceptable.'
UCU said the refusal of college employers to pay staff fairly was 'beyond insulting' as the cost of living crisis worsens. Relentless real terms pay cuts since 2009 mean further education staff pay has fallen behind inflation in that period by more than 35%.
AoC's insistence on forcing a huge real-terms pay cut on staff comes as UCU members at 33 further education colleges are being balloted for industrial action over low pay and unmanageable workloads.
The college union's joint claim, submitted in March, is for a 10% pay rise with a minimum uplift of £2000. At the previous meeting, AoC offered a 2.25% 'pay rise'. Since then, RPI inflation has hit 11.1% - yet AoC saw fit to increase their offer by a mere 0.25%. AoC also offered a one-off payment of £500 for each staff member.
UCU says it is clear that college employers can afford to pay staff fairly given recent huge improvements in the financial position of the further education sector. The union estimates that extra funding means colleges now have an additional £400m that is completely free to spend on staff compared with 2019-20.
College employers will have even more money to spend on staff when the 8.5% increase to the 16-19 base rate comes into effect in 2022-23.
UCU added that it wasn't too late for college employers to avert disruptive industrial action by offering staff a proper pay rise, but stressed that its members will not stand for another severe real-terms pay cut.
UCU general secretary Jo Grady said: 'Employer representative the Association of Colleges continuing its refusal to offer further education staff anything close to fair play is totally unacceptable. While our members are more overworked than ever, going above and beyond to keep colleges running, they are facing an unprecedented cost of living crisis.
'One college staff member recently told us they have had to consider calling in sick to work because they cannot afford transport - nor can they afford the energy required to cook for longer than twenty minutes. It is beyond insulting in this context for AoC to continue degrading the pay of college staff.
'It's not too late for AoC to avert disruption by giving further education staff a proper pay rise. Our members can't afford another deep real-terms pay cut, and will fight for what they deserve.'
Last updated: 21 June 2022