•
•
•
•

UCU secures biggest decasualisation win in the history of UK higher education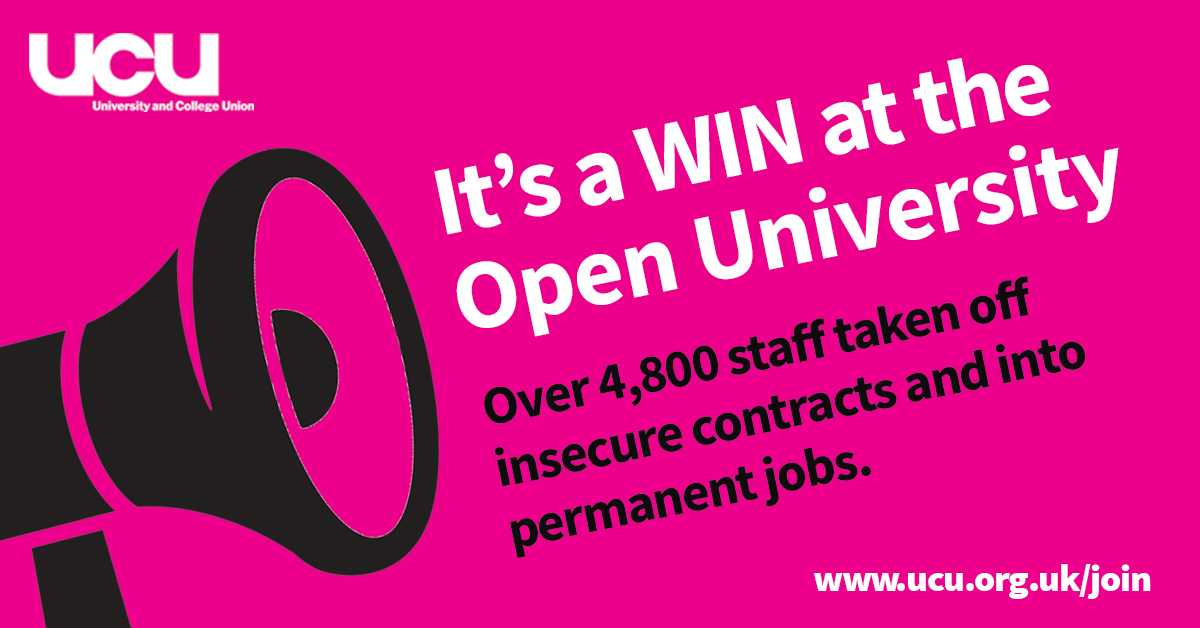 UCU secures biggest decasualisation win in the history of UK higher education
2 August 2022

UCU has today hailed a landmark win as The Open University (OU) began rolling out a programme of new permanent contracts for 4,800 previously casualised Associate Lecturers, the biggest decasualisation programme ever to take place in the higher education sector.
As a result of the new contracts, which were introduced on 1 August 2022, staff will benefit from enhanced job security, a pay uplift of between 10-15%, additional annual leave, and staff development allowances.
The new contract follows extensive negotiations between the university and UCU, and the union has called on other universities across the UK to follow suit and end the scourge of casualisation. Currently, over 70k university staff across the UK are on fixed-term contracts.
UCU general secretary Jo Grady said: 'The new contract is life changing for the 4,800 associate lecturers who have been moved onto secure contracts that mean they no longer have to constantly re-apply for their jobs. UCU is immensely proud of reaching this agreement with The Open University after many years of hard work, and while we recognise there is still more to do, we are celebrating this huge step forward in ending casualisation at the OU.
'UCU will continue working on behalf of our members at OU to ensure all staff have fair terms and conditions and fair pay. We value the positive way in which these negotiations have been handled and the contracts implemented. The OU's decasualisation deal is the largest ever within the sector. UCU will continue working on behalf of our members in order to try and reach similar agreements with other universities.'
Last updated: 2 August 2022