•
•
•
•

Goldsmiths dispute resolved with commitment to no further redundancies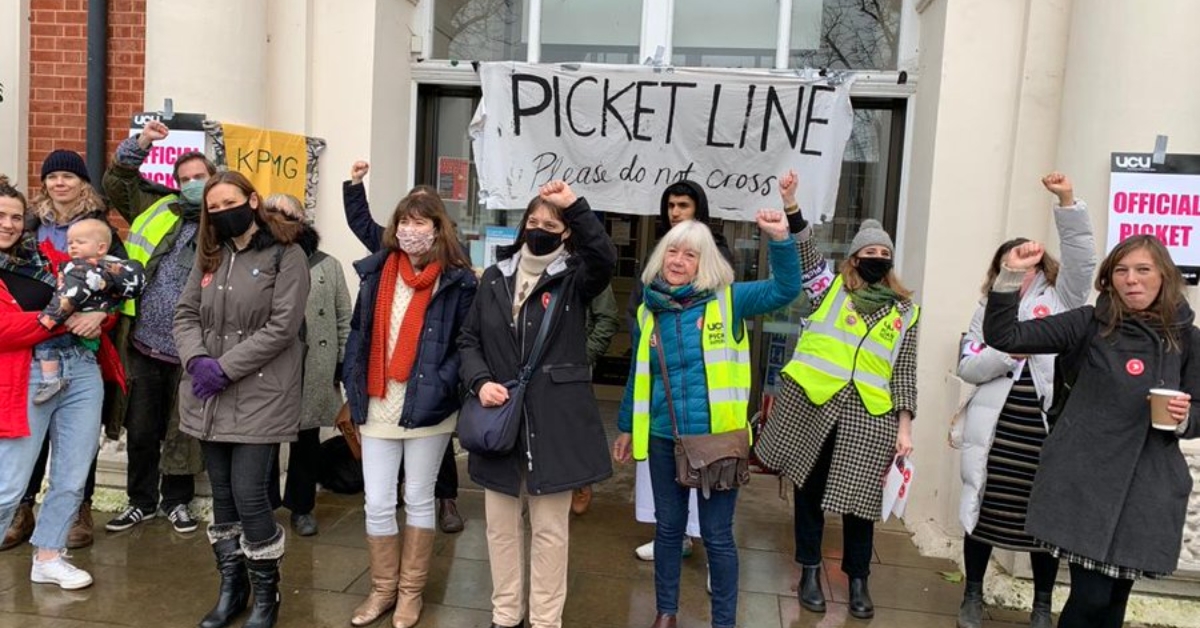 Goldsmiths dispute resolved with commitment to no further redundancies
2 August 2022

UCU today announced that its members at Goldsmiths, University of London have voted to approve a deal with management which brings to an end a ten month-long dispute over redundancies.
The initial dispute was over attempts by Goldsmiths senior management to sack 46 staff as part of a 'recovery plan' agreed in a deal with Natwest and Lloyds Banks.
As part of the agreement to end the dispute, Goldsmiths senior management have committed to: no further compulsory redundancies; reviewing the use and management of fixed term contracts at the university; protection from redundancy for three years for staff who have already been moved internally to new roles; and enhanced severance for the staff who have already been made redundant.
Goldsmiths staff have in turn decided to end the marking and assessment boycott, and will return to marking work across a phased three week period, while UCU has revoked its grey-listing of the institution.
UCU said that the resolution was testament to the determination of staff, and that their industrial action over ten months had saved tens of jobs, halting Goldsmiths senior management from doing further damage to the institution.
The union added that it will focus on fighting for the reinstatement of Professor Des Freedman and Dr Gholam Khiabany as Head and Deputy Head of the Department of Media, Communications, and Cultural Studies, after they were shamefully suspended for simply informing students about the potential impact of the marking boycott.
UCU London Regional Official Barry Jones said: 'This resolution is testament to the determination of Goldsmiths staff and the unwavering solidarity of students in a dispute that has stretched for nearly a year.
'Sustained collective action from UCU members has saved tens and tens of jobs, preventing Goldsmiths senior management from inflicting further damage. Securing a commitment for the use of fixed term contracts to be reviewed is an important step in the local fight against casualisation.
'It is deeply regrettable, though, that Goldsmiths senior management has insisted on pressing ahead with the first phase of their plans, including doubling down on the associated redundancies.
'UCU will remain focused on supporting those members through their appeals against dismissal, and on fighting for the reinstatement of Professor Des Freedman and Dr Gholam Khiabany to their Departmental positions.'
Last updated: 2 August 2022