•
•
•
•

Staff at Falmouth University vote for strike action over two-tier workforce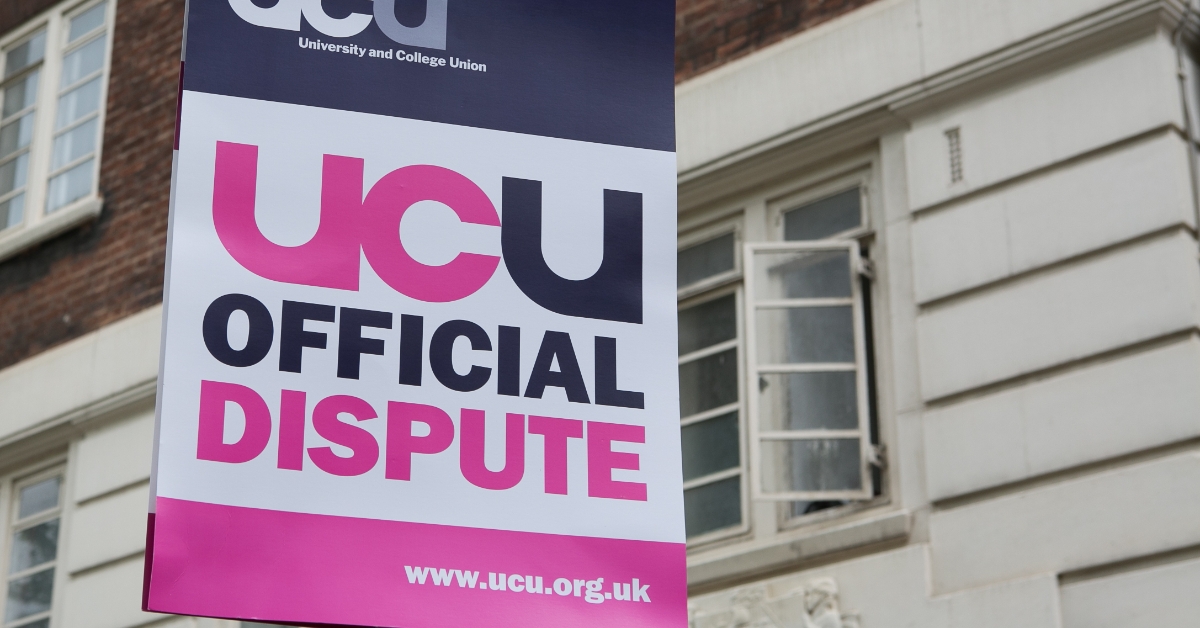 Staff at Falmouth University vote for strike action over two-tier workforce
25 August 2022

Staff at Falmouth University have overwhelmingly voted in favour of strike action in a long running dispute over management's creation of a two-tier workforce. The ballot result comes after the employer made the unilateral decision to start employing all new academic staff on worse terms and conditions through a subsidiary company.
90% of UCU members who voted said YES to strike action. The overall turnout was 62%, easily clearing the 50% threshold imposed by Tory anti-union legislation. UCU said the result is an emphatic rejection of Falmouth University's plans.
Falmouth University has created a wholly owned subsidiary, Falmouth Staffing Ltd (FSL), to employ all academic staff under worse employment terms than existing staff, including a greatly inferior pension scheme. The creation of a two-tier workforce has very serious implications for all staff, as the subsidiary company is not part of national bargaining arrangements between unions and the University and Colleges Employers Association. UCU said the new subsidiary company is an attack on hard won national agreements.
The fragmentation is already affecting staff conditions. All new academic staff, employed since September 2021, have been denied access to the Teacher's Pension Scheme (TPS). The TPS has employer contributions of 23.6% whereas the FSL scheme starts at just 6%.
Falmouth University tells job applicants "there couldn't be a better time to work with us" and that the university "will give you the platform you need to thrive". There is no mention on Falmouth's website of being employed through a private subsidiary company.
UCU said the imposition of FSL could be the thin end of the wedge for an erosion of terms and conditions across the board and staff and students are already being impacted. The union said the university now needs to begin negotiations over its use of its subsidiary company to avoid strike action.
UCU Regional Support Official Alison Chapman said: 'This is clearly a move to a privatised model of higher education and staff have said now is the time to act. Members have told management in no uncertain terms that they will fight for national agreements on employment conditions that are assured in the sector.
'In a region that needs to keep the best academic staff, having to work under inferior conditions for a private limited company will make working at Falmouth University an unattractive career prospect, and this will have serious knock-on impacts on the quality of teaching that students enjoy. Management cannot afford to drive down conditions in a region where the cost of living is increasingly pushing people away from Cornwall. Staff are also rightly concerned about losing continuity of service, should they make career moves from FSL to other universities. UCU remains open to negotiations and urges management to meet with us to agree to stop employing staff through its subsidiary company, otherwise we will have no choice but to take strike action.'
Falmouth UCU Branch Co-chair Tom Scott said: 'Belonging to a union is all about solidarity, and that is precisely what management's unilateral action aims to undermine. So we are delighted that our members have emphatically rejected management's two-tier workforce. Pensions are deferred pay, and refusing this valuable benefit to new employees is an attack on the hard-won national agreements that all staff should benefit from. Maximum teaching hours, research leave and annual incremental pay could be next.
'No one at Falmouth takes industrial action lightly, and we still hope that wiser counsel will prevail with management. But in this situation we feel a red line has been crossed with very serious implications not just for individual members of staff but for the future of the university as a whole.'
Last updated: 29 September 2022