•
•
•
•

Lost USS pension benefits can be returned and backdated, trustee data confirms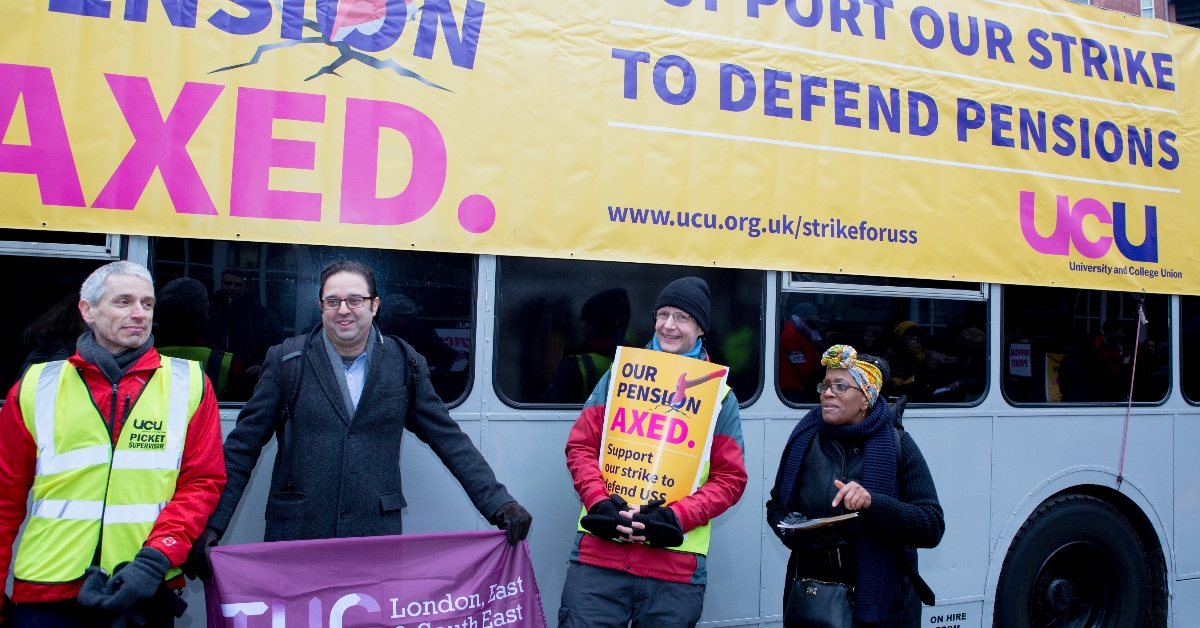 Lost USS pension benefits can be returned and backdated, trustee data confirms
27 October 2022

The majority of pension benefits lost under cuts drawn up by Universities UK (UUK) could be retroactively paid back, returning around £0.5bn to the retirement funds of the 200,000 university staff in the pension scheme.
Employer body UUK forced through a package of cuts in April 2022, which included a cut to pension accrual rates and a cap on protection against inflation. But, under pressure from UCU, the Universities Superannuation Scheme (USS) trustee has released new information which shows the scheme is in such a healthy position that those lost benefits could be paid back, backdated to April - and still leave the scheme in surplus.
USS pension cuts were predicated on a valuation of the scheme conducted in March 2020 as markets collapsed. After recording a deficit of £14.1bn, the scheme has since recovered and according to the most recent trustee data holds a £1.8bn surplus.
The retroactive restoration would see the accrual rate, the rate at which benefits build up over time, enhanced. Protection against inflation would also increase, meaning that a scheme member's benefits keep better pace with inflation. USS has quoted the cost for retroactively restoring both these elements to their values before the April 2022 cuts.
The monitoring data reports that retroactive restoration would cost around £0.5bn per year of restoration and would be funded by a proportion of the scheme's surplus. This amount is less than the £0.57bn employers and employees are paying each year into the scheme to close the £14.1bn deficit, which no longer exists.
The news follows USS's confirmation earlier this month that the scheme is performing so well that restoring benefits to pre-cut levels would cost less than current contributions and still leave the scheme in surplus.
This week an overwhelming 84.9% of UCU members at 67 universities across the UK voted yes to strike action over the pension cuts in an aggregated ballot with a turnout of 60.2%.
UCU general secretary Jo Grady said: 'University vice chancellors forced through brutal cuts to members' pensions earlier this year. Six months later the scheme is in such excellent health that the trustee has confirmed lost benefits could be paid back and still leave an overall surplus. This is yet another vindication of our union who said the cuts did not need to happen.
'After our historic ballot result, in which more than eight in ten university staff who voted said 'yes' to strike action, we can now bring every single university that is part of USS to a complete standstill if pension cuts are not revoked and benefits restored.
'The university sector is in good financial health and USS is a strong scheme. All arguments against restoring benefits have now gone up in smoke. If employers want to avoid strike action they must restore benefits.'
Last updated: 27 October 2022