•
•
•
•

UCU statement on pay negotiations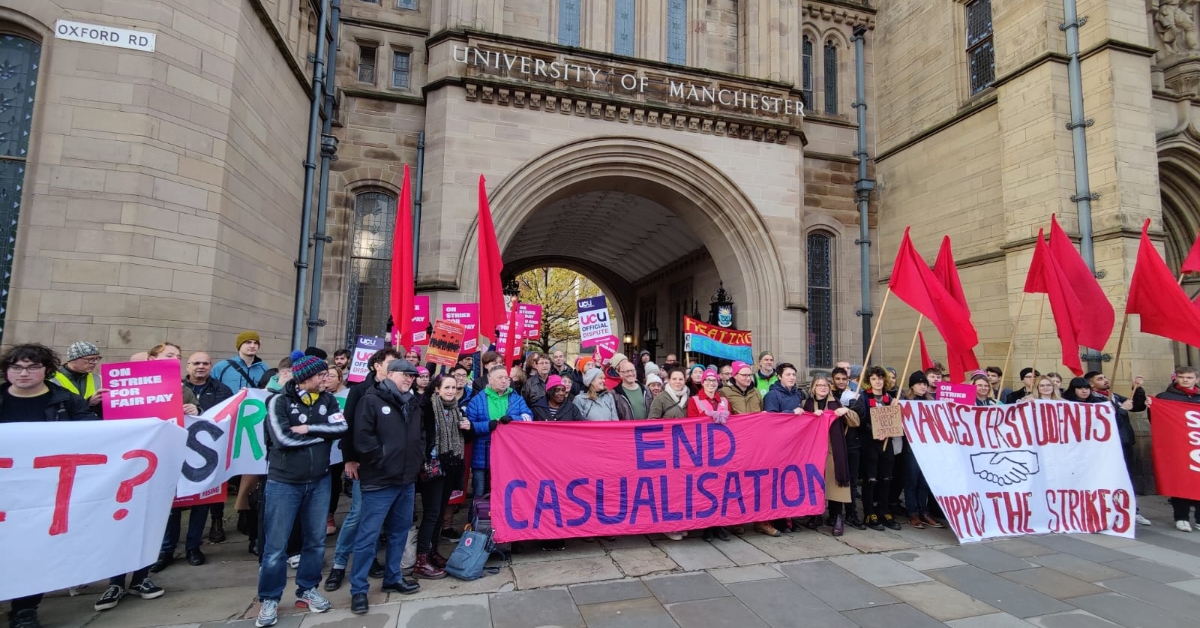 UCU statement on pay negotiations
2 December 2022

The joint university unions (UCU, Unison, Unite, GMB, and EIS) met with representatives of the employers on Wednesday.
There were constructive discussions about developing a way forward to settle the unions' dispute over low pay and poor working conditions in the sector.
Both sides agreed to enter into urgent negotiations between now and Saturday 31 January 2023 with a view to resolving both the 2022/23 pay round, on which the current dispute is based, and the 2023/24 pay round.
The focus of all UCU members and branches should be on continuing to build support for UCU's campaign in order to apply pressure during negotiations, and maximise support for strike action should the union need to call it.
UCU will update members on the progress of the negotiations as regularly as possible.
Last updated: 5 December 2022