•
•
•
•
•

UCU Rising: update on negotiations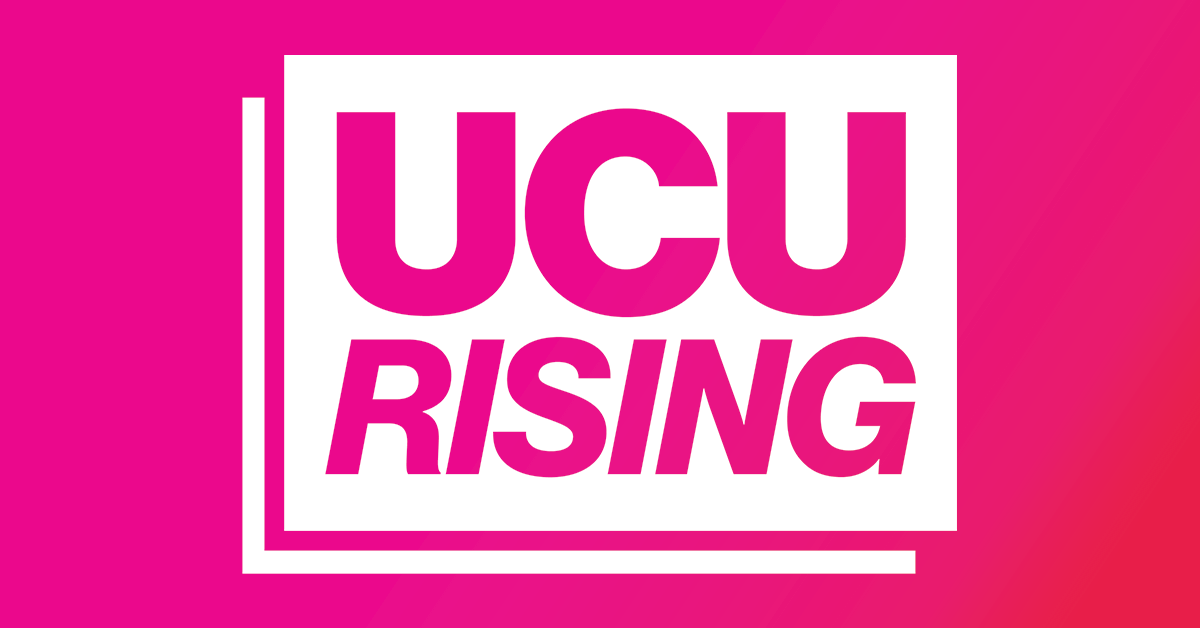 UCU Rising: update on negotiations
9 December 2022

I am writing to update you on the outcome of our recent negotiations with the Universities and Colleges Employers Association (UCEA) and Universities UK (UUK) on our two disputes.
Firstly, on pay - we met with UCEA on 30 November.
The employers' position is that the 2022-23 negotiations over pay, during which we had a 3% pay increase imposed, have closed. However, recognising that workers are facing a cost of living crisis, and recognising the strength of anger shown by our ballot results and our strike action, they have offered to bring forward negotiations over the 2023-24 pay round with the aim of reaching a deal on pay covering the next 18 months.
Whether such a deal is acceptable to us will inevitably depend on what is offered, and to-date the unions have received no offer. However, were an inflation-linked offer to be made, we would want to hear it, alongside discussions about how we improve non pay related elements of our dispute. We also intend to pursue talks about the 22-23 pay round.
In the spirit of attempting to reach agreement, the joint unions agreed to intensive negotiations between now and the end of January, with further negotiations continuing into February and beyond as required on the other heads of the 22-23 claim.
We have called on employers to demonstrate good faith during this negotiating period by not pursuing punitive pay deductions as a result of ASOS that would cause UCU branches to consider strike action in response. We have had positive discussions on this matter, but nothing is firm yet.
Secondly, on USS pensions - we met with UUK and USS on 1 December.
Our two grounds for dispute are:
that our pension benefits be restored to the position before the cuts were imposed in April 2022
that a prudent and evidence-based valuation of the scheme is conducted.
Plans are currently underway to conduct such a valuation and we are confident that such a valuation would enable USS to restore benefits. However, we have yet to convince UUK that an immediate restoration of benefits can be undertaken.
We have been clear with the employers - failure to offer a serious resolution to the disputes will result in further and escalating industrial action in the New Year. While we are approaching talks with the hope of a successful outcome, we cannot pause making plans to escalate just because employers are talking. On this matter I will be in touch next week outlining next steps, our strategy for escalation in the 2023, and your role in that process.
The next meeting of pay talks takes place on Tuesday 13 December and we will update members after that. Further meetings with USS and UUK are also planned, and we will regularly update members.

In solidarity

Jo Grady
UCU general secretary
Last updated: 18 January 2023