•
•
•
•

Four days of strikes set to hit Sheffield College after 'insulting' 2.5% pay offer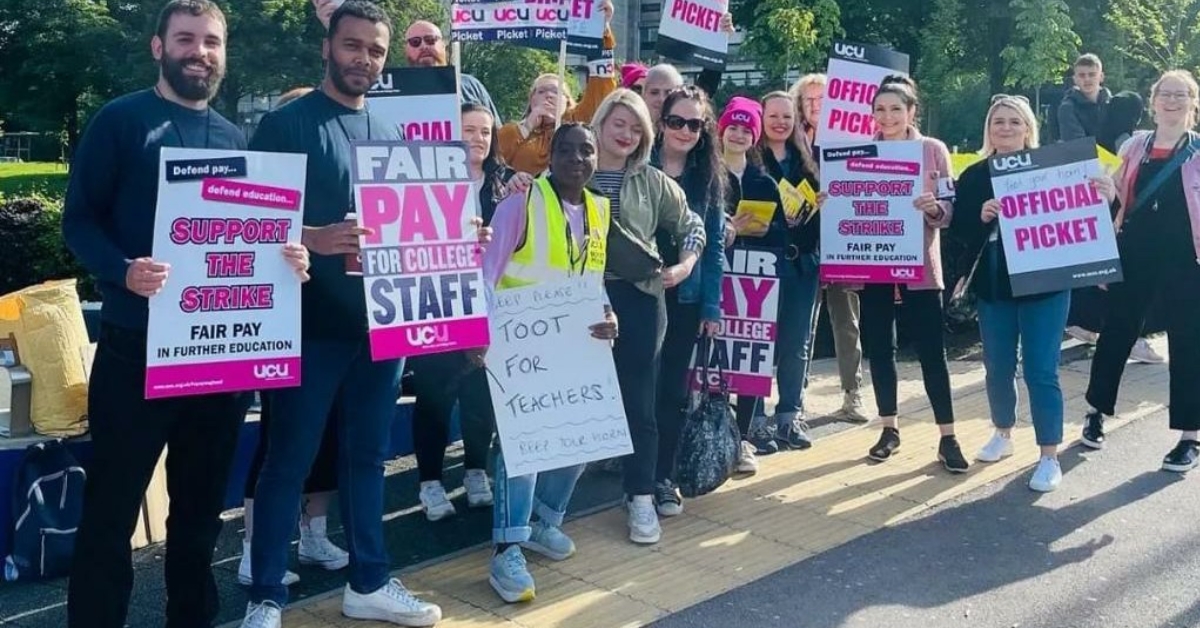 Four days of strikes set to hit Sheffield College after 'insulting' 2.5% pay offer
18 January 2023

Over 200 staff at Sheffield College will be on strike Friday after receiving an 'insulting' pay offer of just 2.5% amid the cost-of-living scandal
Staff will then down tools for a further three days in January and February unless their demands are met, they will be on picket lines outside the college on each strike day.
The full dates of strike action are:
Friday 20 January
Monday 30 January
Tuesday 7 February
Thursday 9 February.
Staff will also work to rule from Monday 23 January, which includes working strictly to their contracted hours, refusing to make up work lost as a result of strike action and refusing to cover for absent colleagues.
The announcement comes after an overwhelming 87% of members who voted said yes to strike action in a turnout of 59%.
UCU is demanding the college makes staff a realistic offer to help them deal with the cost-of-living crisis. The union says the college can afford to raise pay by much more than 2.5% as the latest accounts show the college runs a surplus, has more than £9m in its bank account and reserves of over £52m.
Over the summer, UCU produced a report that shows the vast majority of college staff are financially insecure, impacting the mental health of more than eight in 10 with many being forced to skip meals and restrict hot water use to save money. Seven in 10 said they will leave the sector unless pay and working conditions improve.
UCU regional official Julie Kelley said: 'It is frankly insulting that Sheffield College thinks it can get away with offering staff just 2.5% when inflation is soaring and our members are being pushed into poverty. The college has millions in the bank and it can afford to make staff a realistic offer that will help them make ends meet. If we do not receive an improved offer from the college we will be forced to strike.'
Last updated: 18 January 2023