•
•
•
•
•

UCU Rising: strike paused, campaign continues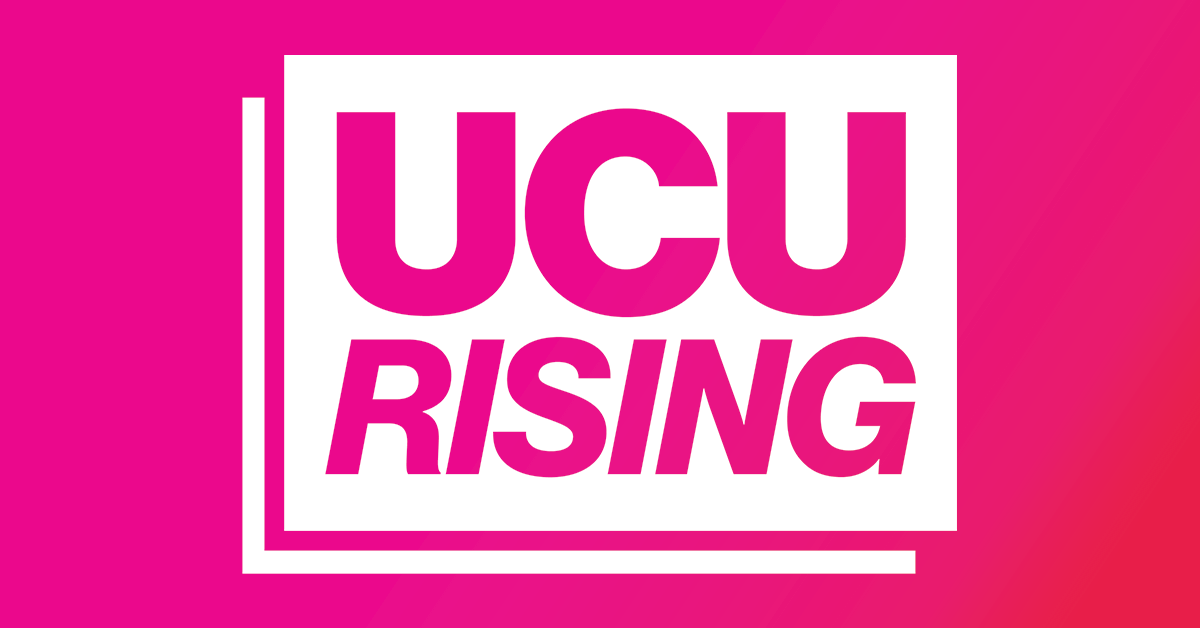 UCU Rising: strike paused, campaign continues
17 February 2023

---
I'm writing to update you on significant developments regarding our disputes.
Action paused
We have reached a point in discussions with our employers where we have made significant progress across a range of issues. To allow our ongoing negotiations to continue in a constructive environment we have agreed to pause action across our pay and working conditions and USS pensions disputes for the next two weeks and create a period of calm.
This means the strikes on Tuesday 21, Wednesday 22 and Thursday 23 February next week and Monday 27 and Tuesday 28 February and Wednesday 1 and Thursday 2 March will not go ahead. All the action scheduled after these dates remains in place--this will put pressure on the employers.
Before going into details of the progress we have made, we want to make it absolutely clear that this is simply a pause. And alongside this, we will be continuing with the campaign to deliver another massive YES vote in the re-ballot.
Like us, we know for many members there will be an issue about whether we can trust the employer or not. Let us be clear--they will fear us extending our mandate by another six months far more than they will the next two weeks of strike action.
This, alongside the progress we have made, is why this is a win / win for the UCU and our members. We get a genuine chance at the resolving the dispute as well as giving our branches and representatives the time needed to deliver the YES vote.
Progress made
Negotiations at Acas with Universities and Colleges Employers Association (UCEA) are on the basis that nothing is agreed until everything is agreed. This sits alongside our separate talks with Universities UK (UUK) on USS pensions. Against this backdrop we cannot spell out exact details here but a summary is:
in our USS pensions negotiations we are at the start of a process that will restore USS pensions and potentially lead to a reduction in the percentage of your salary you pay into it every year based on newly published data which supports our case for restoration
in our pay and working conditions negotiations we are establishing time limited negotiations for new agreements on:

tackling casualisation
improving work life balance and reducing workloads
addressing equality pay gaps

UCEA are currently consulting their members with a recommendation that they give them a mandate to end the use of involuntary zero hour contracts on campus
we have made progress on pay with the removal of the lowest point from the pay scale, and a review of the pay spine that will benefit everyone.
Let us be crystal clear--you have delivered this.
UCEA will use the next two weeks to consult their stakeholders on a range of non-pay issues.
Re-ballot
Today we are nearer to reaching the sector-defining agreement we need than ever before. But this position has only been delivered because of your support. And we will only get it across the line if you continue to deliver that support.
In practice this means:
voting YES in the re-ballot
encouraging every colleague to vote YES
asking non-members to join UCU
be prepared to take the rest of the scheduled action if it is needed
taking every possible opportunity to pressure the employer.
In closing, we will do everything possible to update you on the progress of the negotiations in the coming days and weeks. That said, it is crucial those talks are seen as secondary to the need to deliver a huge mandate in the re-ballot.
We need to be in those talks with the employer seeing vote after vote being posted and membership meetings taking place right across the UK. Pressure. Pressure. Pressure.
Today is a good day but tomorrow we go back on the campaign trail.
In solidarity
Jo Grady
UCU general secretary
Last updated: 18 October 2023