•
•
•
•

Employers make offers in university disputes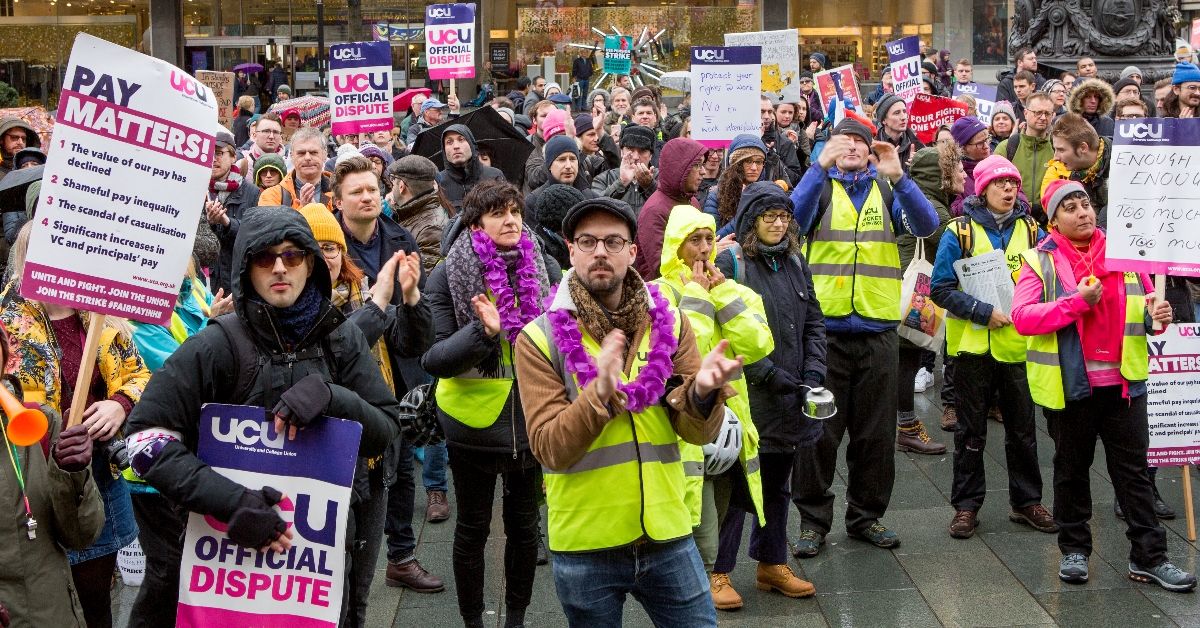 Employers make offers in university disputes
15 March 2023

University employers today made offers in disputes over pay, working conditions and pensions, UCU confirmed.
The offers pave the way for the Universities Superannuation Scheme (USS) pension to be restored by April 2024, to end the use of involuntary zero-hour contracts in higher education, and to agree new standards, frameworks and principles to tackle other forms of casualised contracts, reduce workloads and close equality pay gaps.

70,000 UCU members are on strike today, tomorrow, and Friday. They are also set to strike Monday, Tuesday and Wednesday next week. Strikes will continue whilst members are asked whether they wish to stand down action to formally consider the offer. The union's Higher Education Committee meets Friday to decide next steps.
UCU general secretary Jo Grady said: 'Today, on our tenth day of strike action and after weeks of intensive negotiations, university employers have finally agreed to put forward a set of proposals on pay, conditions and pensions. This breakthrough is down to the strength, determination and sacrifice of university workers who have stood on picket lines.
'The proposals will now move through our union's democratic processes, and strike action will continue until our 70,000 UCU members have had the chance to have their say.'
Joint pension pay & working conditions statements, and terms of reference are available here: UCU Rising progress in our disputes
Last updated: 15 March 2023