•
•
•
•

Indefinite strike action to hit University of Leeds over 100% pay docking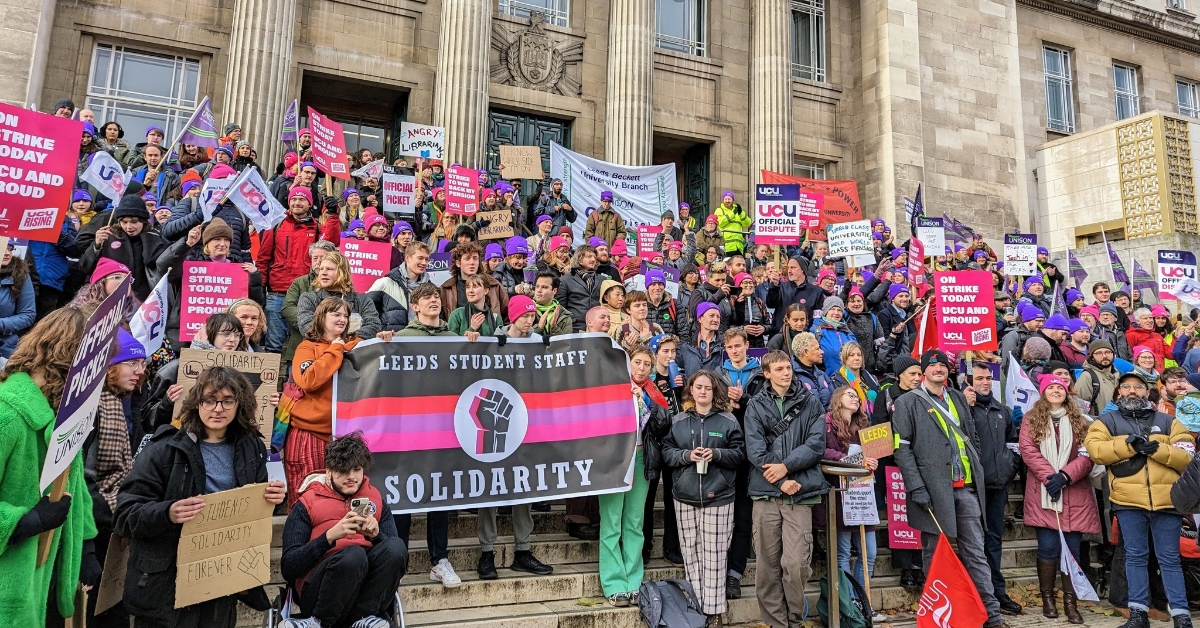 Indefinite strike action to hit University of Leeds over 100% pay docking
2 June 2023

Over 1,800 staff at the University of Leeds will begin indefinite strike action from Thursday 15 June after management confirmed it will be deducting 100% of the pay of staff taking part in the marking boycott.
The strike could continue for months unless management stop docking staff pay. UCU said pay deductions of up to 100% are utterly unacceptable as staff taking part in the marking and assessment boycott continue to teach, lecture and support students as normal.
The boycott covers all marking and assessment, including in writing, online, or verbally at 145 UK universities. It will continue until employer body the Universities and Colleges Employers Association (UCEA) makes an improved offer in the ongoing pay and working conditions dispute, at which point UCU will decide whether to continue the action or call it off.
In March UCU successfully renewed its mandate in the ongoing national pay and conditions dispute, allowing action to be called for a further six months at 145 universities, including Leeds.
Leeds raked in £930m last year and has over half a billion pounds in the bank, yet spends less than half its income on staff. UCU said it should be trying to resolve the dispute instead of further impoverishing its workers.
Queen's University Belfast and the University of Cambridge have called on UCEA to re-enter negotiations so the dispute can be resolved and students can graduate.
UCU regional official Julie Kelley said: 'The brutal pay docking regime that University of Leeds management is enforcing on its staff is only adding fuel to this dispute, it's bad for staff and it's bad for students. Leeds' vice-chancellor needs to get on the phone to the employer body UCEA and demand it gets back to the negotiating table, that is the only way this dispute will be resolved. Our members are willing to down tools until she sees sense and stops trying to impoverish our members.'
Last updated: 2 June 2023