•
•
•
•

Strikes set for Liverpool John Moores University over pay docking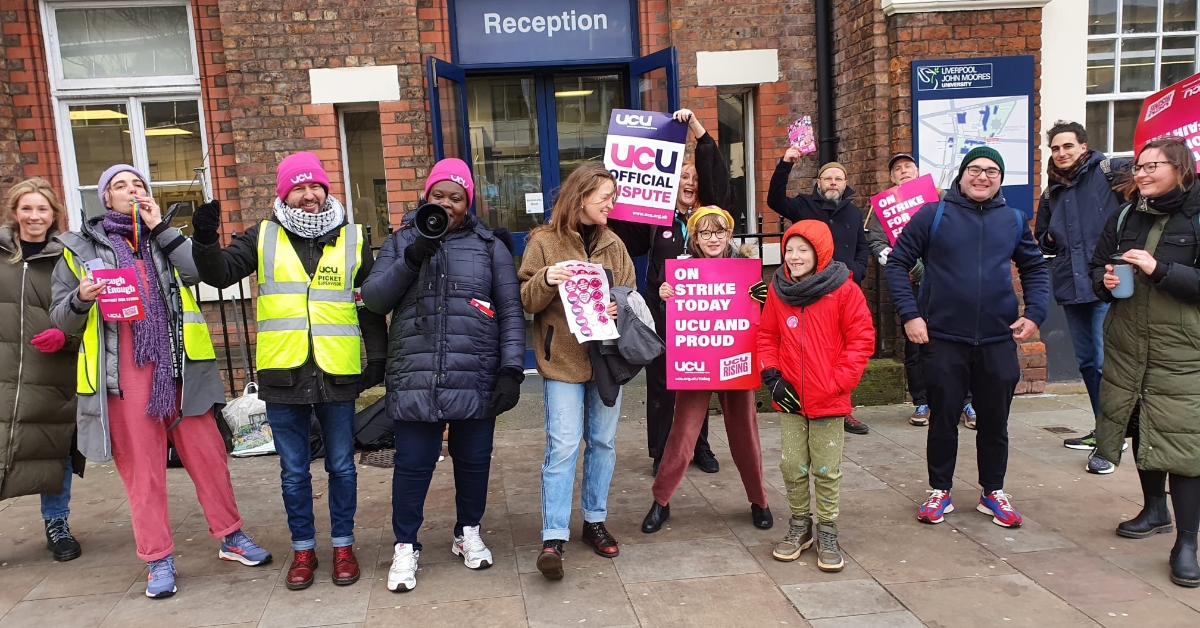 Strikes set for Liverpool John Moores University over pay docking
13 June 2023

Staff at Liverpool John Moores University will down tools on Friday in the first of eight days of strike action in response to the university's enforcement of 50% wage deductions for staff taking part in the marking boycott.
Friday's strike will hit a key university open day, and staff will rally outside Metropolitan Cathedral, next to the university's John Foster building from 1pm.
The full days of strike action are:
week 1: Friday 16 June
week 2: Thursday 17 and Friday 18 August
week 3: Monday 18, Tuesday 19, Wednesday 20, Thursday 21 and Friday 22 September.
Management at John Moores has started docking the pay of staff who are boycotting marking by 50% despite the fact that staff continue to teach, support students, write references, provide pastoral care, undertake research and attend public events.
The boycott covers all marking and assessment, including in writing, online, or verbally at 145 UK universities, including John Moores. It will continue until employer body the Universities and Colleges Employers Association (UCEA) makes an improved offer in the ongoing pay and working conditions dispute, at which point UCU will decide whether to continue the action or call it off.

In March UCU successfully renewed its mandate in the ongoing national pay and conditions dispute, allowing action to be called for a further six months at the 145 universities. UCU members at 21 universities have now either taken or confirmed they will take strike action over pay docking.
John Moores has an income of £258m and has £148m in the bank. UCU said it should be trying to resolve the dispute instead of impoverishing staff.
The National Union of Students, Queen's University Belfast, the University of Sussex and the University of Cambridge have all called on UCEA to re-enter negotiations so the dispute can be resolved and students can graduate.
UCU regional official Matt Arrowsmith said: 'The brutal pay docking regime Liverpool John Moores University management is enforcing means a staff member with a single unmarked essay will be losing half of their wages every month the boycott continues. It will also likely mean some staff will be getting paid less than the legal minimum wage. Attacking staff like this only adds fuel to the fire. If John Moores wants to stop the disruption to graduations it needs to call on UCEA to re-enter negotiations, end the pay docking and help resolve the dispute.'
Last updated: 15 June 2023