•
•
•
•
•

UCU Rising: important update on the MAB and strike action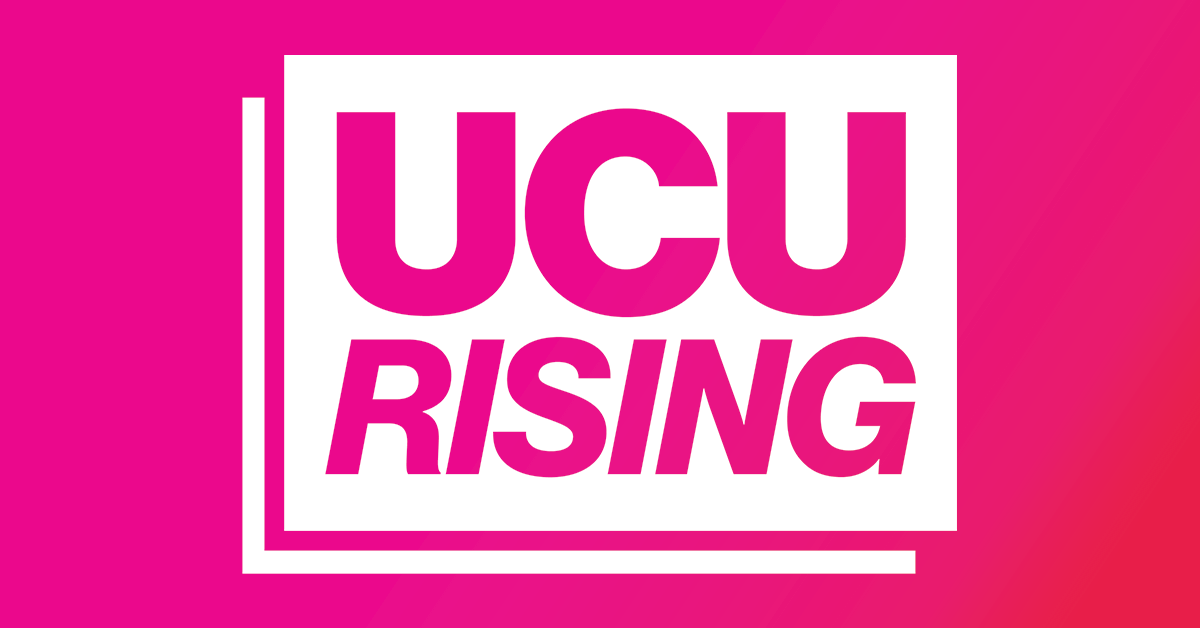 UCU Rising: important update on the MAB and strike action
6 September 2023

Thank you to everyone who voted in the consultation called by our higher education committee (HEC) on the next steps in the marking and assessment boycott (MAB) in our pay and conditions dispute. 60% of members voting indicated they were in favour of suspending the MAB.
The HEC motion that called for the consultation was clear that if a majority were in favour of standing down the MAB then this should be done within a week of the survey closing. In line with this motion, today, our union has written to your employers to withdraw the MAB. This means that the HEC is no longer asking you to boycott your marking and assessment. Please click here for more details on what this suspension will mean for you if you have marking and assessment responsibilities. Our other actions short of strike action (ASOS) including working to contract, not covering for absent colleagues, removing uploaded materials related to, and/or not sharing materials related to, lectures or classes that will be or have been cancelled as a result of strike action, not rescheduling lectures or classes cancelled due to strike action, and not undertaking any voluntary activities remain.
The sacrifice that you have made to this action has been immense and has had an enormous impact on our dispute. We have exposed once and for all a sector which would rather try and starve out its staff, undermine the integrity of degrees, and disrupt students' learning than give you the pay and conditions that you deserve.
Universities and Colleges Employers Association (UCEA) naively believe that not settling during the MAB would mean the end of the dispute. They couldn't be more wrong. They couldn't have underestimated you and your union more. The HEC has called five days of strike action later this month from Monday 25 to Friday 29 September. Some branches have arranged for local variations to ensure they can coordinate with other campus unions or to manage their own local disputes on punitive pay deductions or redundancies--the full list of strike dates can be found here. It is vital that our picket lines are once again busy and loud to show our employers that will not be moved until a proper settlement is put on the table. I will lead from the front by attending as many picket lines as I can.
Alongside this, HEC has also voted to launch another national ballot on this year's pay offer. I know that a third ballot at a time when we are all tired seems a lot. But disputes of this magnitude--where we are trying to win big--take time. The RMT had three ballots before they settled their dispute in Network Rail earlier this year, and so did the CWU. These disputes demonstrate that it is only by renewing our mandate with another massive YES vote that we can force our employers to make the type of pay and conditions offer that members deserve. We also have significant evidence within our own union: the USS dispute was bitter and prolonged but we stuck together and we are well on track to our pensions being restored.
Please make sure that your details are up to date on MyUCU and that you and your colleagues are ready to start campaigning for another ballot victory in the coming weeks.
I want to be clear--this fight is not over. We will not give up until we have delivered the deal that addresses years of pay cuts, unbearable workloads, rampant casualisation and unacceptable pay inequalities. Our strike action and ballot are a ramping up of this dispute to deliver a victory as soon as possible.
We remain ready to talk. Ready to fight. Ready to vote YES.
In solidarity
Jo Grady
UCU general secretary
Last updated: 27 September 2023