•
•
•
•

Four days of strikes set to hit Kirklees College in pay dispute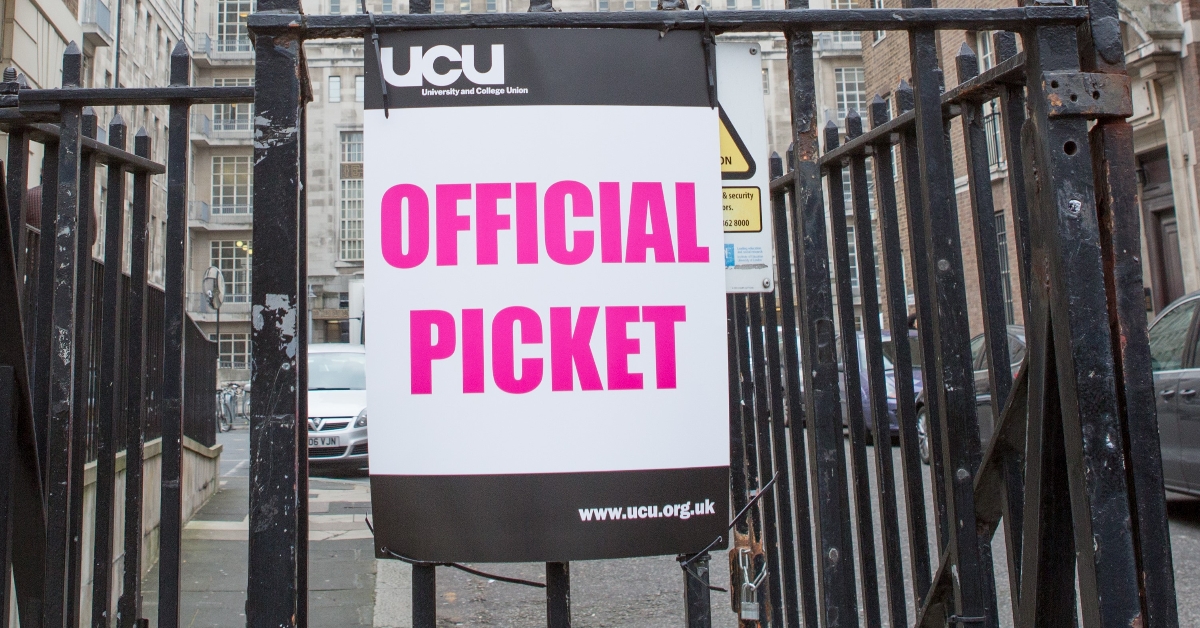 Four days of strikes set to hit Kirklees College in pay dispute
8 September 2023

Staff at Kirklees College will strike for four days beginning on Monday 11 September in a long running dispute over low pay, announced the University and College Union (UCU) today.
The full strike days are:
Monday 11 September
Tuesday 12 September
Wednesday 20 September
Thursday 21 September
The strikes will hit the first teaching week of the new academic year. Staff will be on picket lines at the Huddersfield Centre in Huddersfield and the Pioneer Higher Skills Centre in Dewsbury from 8am till 12pm on all four days.
Staff at the college have already taken six days of strike action across May and June but management has refused to budge from a pay award for 22/23 of just 1% plus a £500 non-consolidated lump sum. To add insult to injury college management unilaterally imposed a 'cost of living' pay award of just 2.5% for 23/24 during pay talks for 22/23. The college's financial accounts show it has over £10m cash in the bank yet is hiring teachers for as little as £25k (full time equivalent salary).
UCU Branch Officers made themselves available over the summer break to meet with college management to find a way to resolve this dispute but management was not interested. A meeting took place this week on UCU's insistence and the union had hoped that a resolution would be found to enable it to stand down the next strike days. Unfortunately, the college principal and CEO Palvinder Singh didn't even bother to attend the meeting, leaving it to an interim human resources consultant to simply reiterate the management line that 1% was all staff were going to get for 22/23.
Management was unwilling to meaningfully engage with UCU over the year in dispute, bringing absolutely nothing to the negotiating table for 22/23. The college received £3.3m more in 20/23 than in 19/20 and is aware that it will be in receipt of new money for 23/24 and 24/25 and that this is intended to be used on pay and yet despite this, management has made no serious attempt to avert this strike. Unison staff are also walking out on the four strike days.
UCU regional official Julie Kelley said: 'Unless Kirklees College does the right thing and pays staff what they are worth, students coming into the college for the first week of teaching in the new academic year will see how badly their teachers are treated.
'We met with management in good faith to try to resolve this dispute and avoid strike action, but principal Palvinder Singh has made it clear that he will not use the huge increase in the college's funding to support staff. This was a wasted opportunity and the disruption that will be caused over these next four days of strike action is squarely the responsibility of management's intransigent approach.
'Inflation has skyrocketed over the past two years so successive derisory pay awards are pushing our members further into poverty. It is unacceptable and Kirklees College urgently needs to use the cash it is hoarding to protect staff from the cost-of-living crisis. If it refuses to do so, staff will be forced to strike again.'
Last updated: 19 September 2023