•
•
•
•
•

USS pensions update: September 2023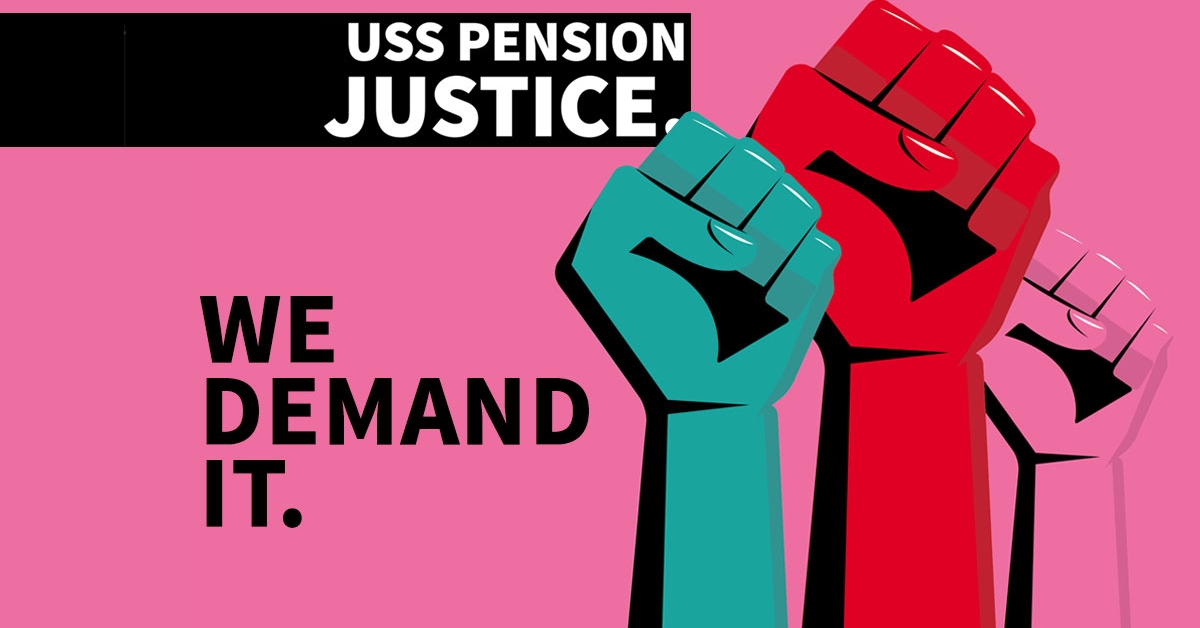 USS pensions update: September 2023
14 September 2023

I wanted to provide you with an update on the ongoing work by pension negotiators regarding USS Pensions and the fight to recover the loss suffered by members over the last two years.
Restoration of benefits
One of UCU's main demands in this campaign was to restore member pensions to the benefits that were in place before the April 2022 changes were enforced. This is to:
reinstate the previous accrual rates of 1/75 and 3/75 (lump sum)
increase the DC threshold from £40,000 annual salary back to where it would have been had changes not be implemented at around £70,000 (for 2024 and depending on September 2023 CPI rate); and
remove the 2.5% pa cap on pension increases before and after retirement and replace with the soft-cap that was in place before April 2022.
UCU has agreed to Universities UK (UUK) conducting a consultation with employers, which is currently ongoing, to have these changes implemented by 1 April 2024. This consultation is due to end in late September 2023 and local UCU branches have been encouraged to engage their local management to influence their response to this consultation.
UUK will then conduct an employee consultation, likely to launch on 25 September 2023. UCU is currently drafting its communication strategy for this that will likely include correspondence, webinars and direct contact with UCU branches and pension officers.
Augmentation/Recovery
We have also been working to properly recompense members for benefits lost during the period April 2022 and March 2024. We have been engaged with both USS and UUK to get a financial settlement that is fair, easy to understand and simple to administer. Work so far has been positive but there are still a number of matters to be resolved. Be assured that this is priority for negotiators.
Combined Contribution Rate
Members will not need reminding that the combined contribution rate of 31.4% saw a significant increase in member contributions, to 9.8% of salary. As a result of the 2023 Valuation, this rate will drop significantly. But it is important to remember that employers benefit more than members from any cut, that there may be a higher tax liability when contribution rates are lowered, and that we must consider the impact on future valuations when agreeing to a cut now in order to protect members from future increases. Future stability is critical and therefore we will ensure members get the best deal, both short-term and longer-term, in our negotiations on future contribution rates.
Stability Working Group
To inform considerations on the stability of the scheme, a Stability Working Group with representatives from UCU, UUK and USS has been established with an agreed Terms of Reference. UCU is keen to introduce changes to the Valuation Methodology that will avoid significant increases to contributions at future valuations. We want to also introduce measures that will provide a level of certainty, as far as it can be provided, that future valuations will benefit members and we avoid the chaos that has been seen recently.
Meeting for branch representatives and pension officers
We have also organised an engagement meeting for branch representatives with members in USS and pension officers for Wednesday 20 September 2023 at 13:00 online. This meeting will last no longer than 60 minutes and will include a presentation by USS negotiators on their work to date and what is likely to happen in the coming weeks. Branch reps and pensions officers are asked to register here.
Please watch out for communications over the coming weeks and if you have any questions, please contact your local branch representative or pensions officer. You can also email the UCU pensions email address at pensions@ucu.org.uk.
With best wishes
Dooley Harte
UCU pensions official (USS)
Last updated: 20 September 2023