•
•
•
•

Two days of strikes to hit Tyne Coast College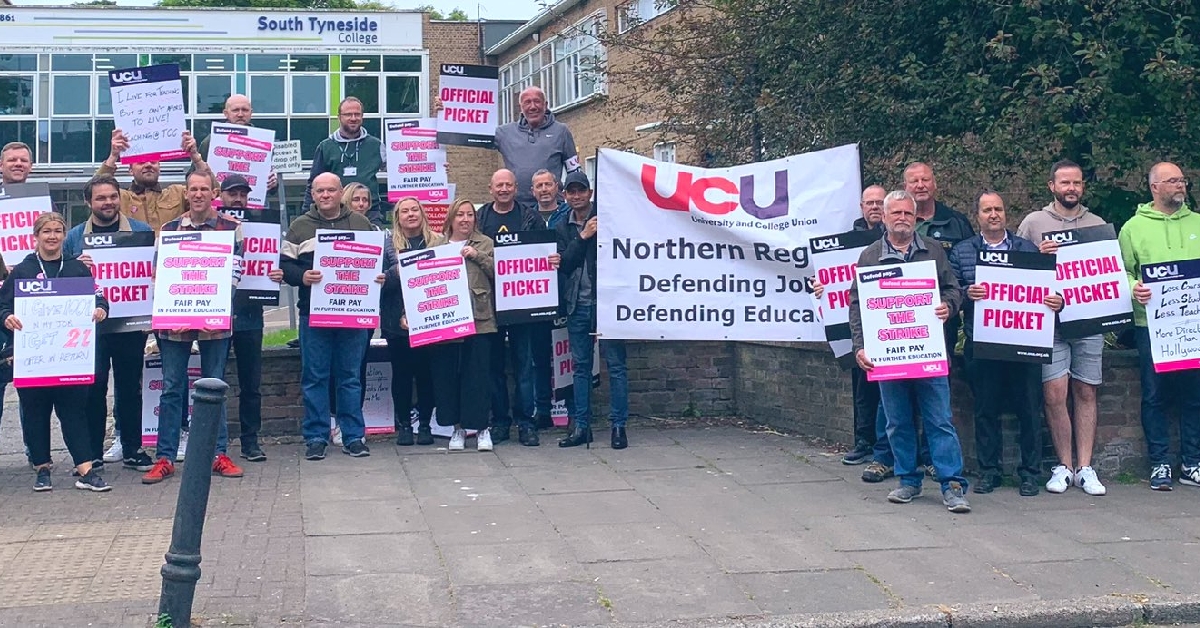 Two days of strikes to hit Tyne Coast College
19 September 2023

Over 100 staff at Tyne Coast College will take two days of strike action next month on Tuesday 3 and Monday 23 October in a long-running dispute over low pay.
The latest action comes after management imposed a paltry pay award of just 3%, which staff had overwhelmingly rejected. Staff have already taken two days of strike action in the dispute.
Tyne Coast College stands third in the league table for the biggest gap between chief executive pay and staff. College management also informed UCU last month that it intended to give notice to four members of staff.
The college has been involved in controversy recently as it suddenly announced the closure of a key part of its provision, the sixth form at Queen Alexandra College. This provoked anger amongst parents and students, as well as the staff, and the local MP also took up the issue. The uproar forced the college into a partial U-turn.
UCU regional support official Jon Bryan said: 'Our members will be out on strike again next month because management is refusing to pay them fairly. These poor relations cannot continue. The chief executive's pay keeps getting higher while those in the classroom are expected to survive on poverty wages.'
Last updated: 19 September 2023