•
•
•
•

Further education pay update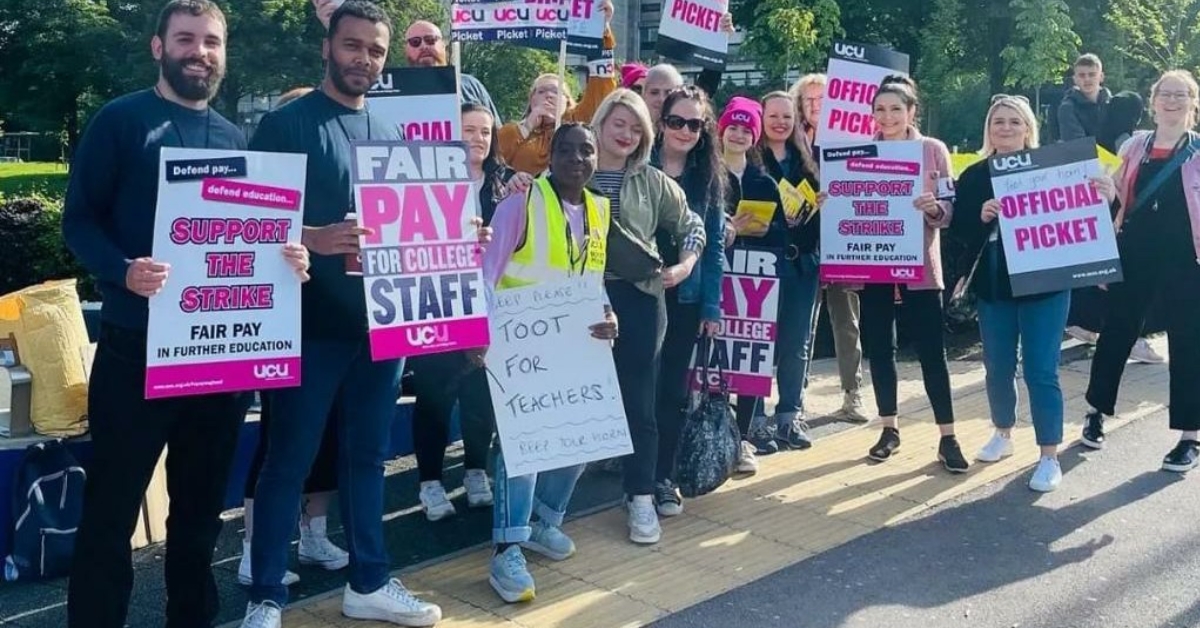 Further education pay update
22 September 2023

At the National Joint Forum meeting the Association of Colleges (AoC) made a conditional recommendation on pay of 6.5%.
UCU's view is that the pay recommendation mirrors that for schoolteachers, but it isn't binding on all colleges, and so needs to be understood in this context. Alongside the other further education unions UCU has been pressing the AoC to agree a new national bargaining framework for the sector, so the outcomes of national pay talks are implemented by all colleges and stop being non-binding recommendations. College staff need certainty on pay and so we urge the AoC to agree urgently the timeframe of meetings to discuss a new national bargaining and funding settlement for the sector.
College staff work an average of two days extra every week for no additional pay, and salaries have fallen 35% behind inflation over the past twelve years. While the gap between school teachers and pay of further education staff remains £9,000.
UCU general secretary Jo Grady said: 'Our analysis shows the money is there for college bosses to raise pay and treat staff fairly. The money has now arrived to pay our members fairly and a conditional recommendation of 6.5% on pay has been made. Colleges leaders need to start respecting staff properly and give them the decent salaries and manageable workloads they deserve.'
Last updated: 22 September 2023