•
•
•
•
•

Respect FE: industrial action ballot results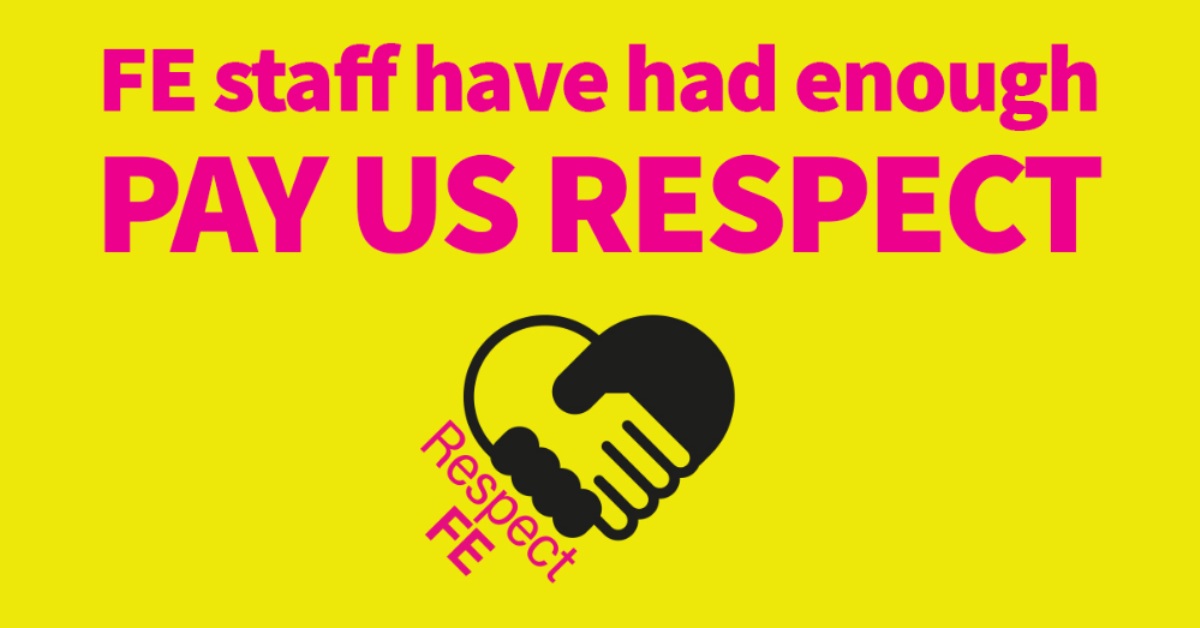 Respect FE: industrial action ballot results
11 October 2023

The results of the Respect FE industrial action ballot, which closed yesterday (Tuesday 10 October 2023), are now available on the UCU website, where you can find out the Yes/No vote and turnout for your college.
UCU members in 32 employers have now gained a legal mandate for action after crossing the 50% turnout threshold and voting YES, and their employers face the prospect of hard-hitting strike action over pay, workloads, and national bargaining.
This is a phenomenal set of results and, in fact, involves the largest number of England FE branches to cross the 50% turnout threshold since the implementation of the Trade Union Act 2016. I send my heartfelt congratulations to UCU members, branches, reps and staff who have worked tirelessly to organise and chase every last vote in this ballot.
Members in a number of branches also voted YES for strike action but will not be able to take action due to the Tory anti-trade union threshold. If you are in one of these branches, rest assured that we will fight for you regardless of the law disenfranchising you. We will continue to push in each and every one of your branches for a proper deal on pay and workloads, and we will continue fighting for binding national bargaining which will mean that no college is left behind.
As UCU's analysis shows, the funding received by FE colleges in England is several hundred million pounds higher than it was a few years ago, and their total income has also increased. On top of this, the government recently announced additional funding of £185 million. It is high time for employers to invest in hard-working college staff.
These results cannot be ignored by employers. We want to see movement from the Association of Colleges (AoC) and from individual employers. We will seek progress in negotiations but in the meantime, we will come together as a union to discuss the next steps.
Next steps
UCU branches with successful strike mandates will meet at a strike committee meeting on Wednesday 18 October
The elected representatives on UCU's further education committee (FEC) will meet on Friday 20 October to consider branch feedback and decide on potential strike action; strike action can only be formally called by FEC
UCU has a live mandate until April 2024 to call action if the industrial dispute is not resolved to the satisfaction of UCU members.
Employers are on notice that the ballot phase has now ended, and the action phase of the Respect FE campaign begins unless employers respond seriously and make a fair offer that UCU members deserve.
If your employer does force you to take strike action, I will be visiting as many picket lines as I can--and I know huge numbers of members across the different sectors will be standing together with you.
Support for action from the UCU fighting fund
UCU's fighting fund is available to support members whose employers deduct their pay for taking part in industrial action. The fund is managed by UCU's elected officers (the president, president elect, vice-president, immediate past president, and the honorary treasurer). Please look out for further details and updates on the fighting fund.
In solidarity
Jo Grady
UCU general secretary
Last updated: 11 October 2023