•
•
•
•

Strike action at Tyne Coast College off after management agree to ACAS talks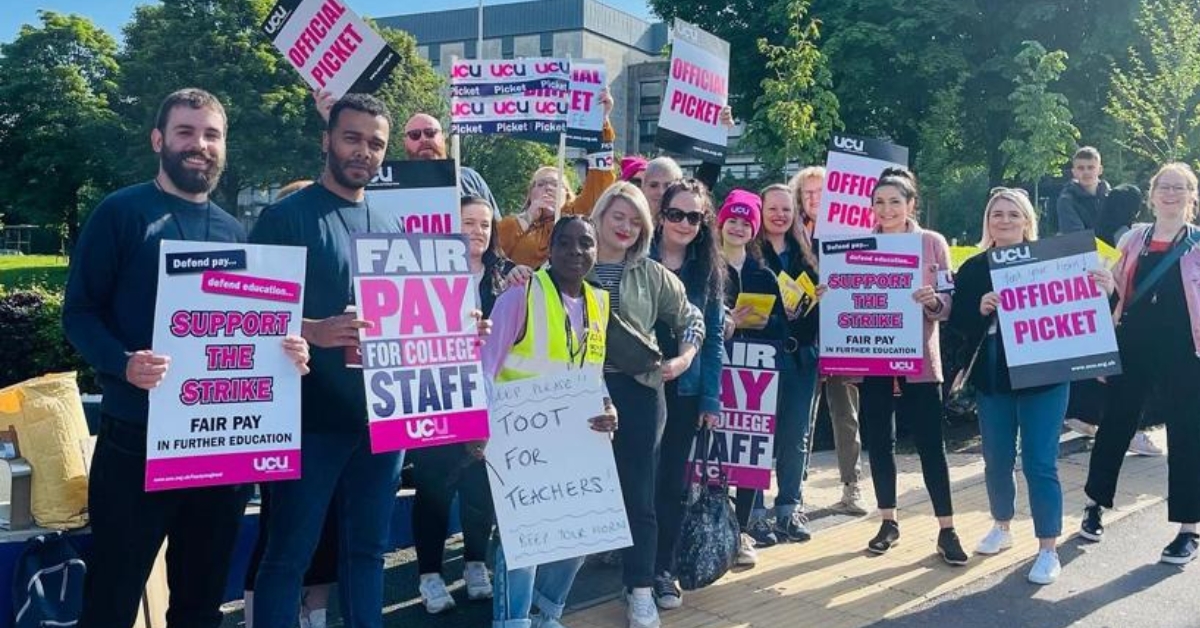 Strike action at Tyne Coast College off after management agree to ACAS talks
19 October 2023

Strike action at Tyne Coast College has been called off after the employer agreed to enter talks with the Advisory, Conciliation and Arbitration Service (ACAS), UCU announced today.
Staff took a day's strike action last month and had been due to walk out on Monday 23 October as part of a long running dispute over pay. The action came after management imposed a paltry pay award of just 3%, which staff had overwhelmingly rejected.
UCU regional support official, Jon Bryan, said, "We could see that we were not making progress and understood that something was needed to break the deadlock. We suggested that the use of a third party facilitator such as ACAS might be helpful, and the college agreed, stating that they would be contacting ACAS within 24 hours. This was welcomed by our representatives, and we are sure that the move will have wide support. Consequently, we have agreed to pull the strike action that we had planned and look forward to constructive talks to end the dispute."
Last updated: 19 October 2023