•
•
•
•
•

Respect FE: strike action announcement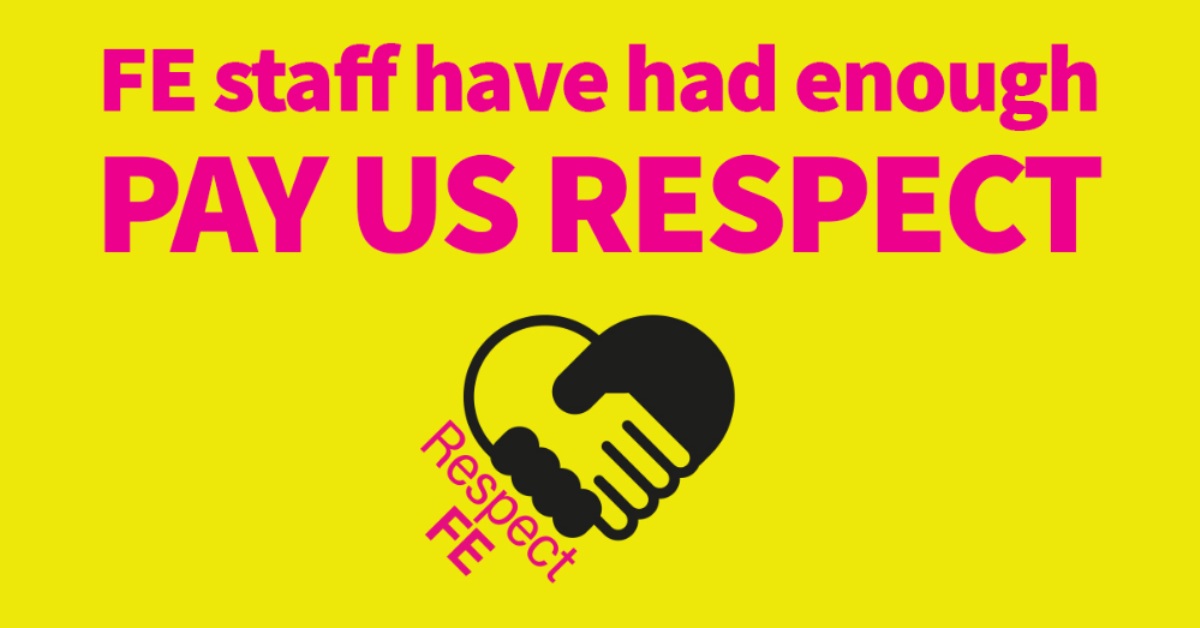 Respect FE: strike action announcement
26 October 2023

I am writing to update you on the Respect FE campaign following your successful industrial action ballot which closed on 10 October. UCU has today served notice on your employer [see full list here] that we will calling on members to take strike action on Tuesday 14, Wednesday 15, and Thursday 16 November.
The recent ballot showed the level of anger that college staff feel over pay, workloads and the way our employers negotiate with unions and this was reflected in some of the strongest results we have seen in FE with 90% of voters backing strike action.
We have shown that where employers negotiate serious offers that our members accept, we will call off action. Employers must now look to the 15 colleges where we have settled their disputes and make staff a meaningful offer. Any that refuse to do so risk strike action.
On every day of strike action we need the biggest and most boisterous picket lines that the sector has ever seen to show our employers that we mean business. The longer the picket line, the shorter the dispute.
The entire union will be behind you--from members and reps in every sector, to our staff in our regional offices and head office.
Taking strike action is not easy for anyone and I know that many of you will be worried about the financial impact on you and your families. I want to reassure all of you that the fighting fund will be available for any member forced to take strike action by our employer's intransigence.
Strike action is always a last resort but now it's time to stand together and fight for a fair deal for FE staff.
In solidarity
Jo Grady
UCU general secretary
Last updated: 3 November 2023