•
•
•
•

H&S reps
H&S reps
20 April 2007

Being a UCU health and safety rep will give you a range of legal rights to monitor health and safety at your institution. Completing a UCU training course on health and safety will give you the knowledge and skills to fulfil the role of an H&S rep effectively.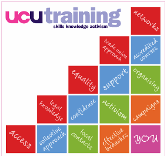 UCU runs a number of courses for H&S reps and branch officers specifically designed to improve understanding of health and safety rights and the duties in law of employers, workplace regulations, hazards, risk assessment, and tackling stress and bullying at work.

Check your regional listing in UCU training for further information
Your rights at work
Health and Safety at Work Act 1974 (HASAWA)
This is the core legislation covering your health and safety rights at work. The act places a general duty on employers to ensure the safety, health and welfare of all their employees, and anyone else who may be affected by their operations. Under the act, employers have a duty to consult with employee representatives about health and safety arrangements and prepare a written safety policy. Employers also have an absolute duty to recognise and allow safety reps to function, and must establish a joint safety committees if requested by the recognised trade unions.
Management of Health and Safety at Work Regulations 1999
These regulations set out in more detail how employers should organise and manage the health, safety and welfare of their staff. A key duty is to conduct a comprehensive programme of risk assessments to identify hazards, assess the risks they pose, and put suitable measures in place to control them. This is the foundation of an effective system of managing health and safety in the workplace.
Other health and safety regulations
Detailed regulations specify your employer's duties and obligations in respect of many health and safety related matters in the workplace. Examples include the physical workplace and many aspects of its condition; workplace equipment; manual handling; display screen work; the use of toxic substances; noise; asbestos; reporting incidents and injuries, fire precautions; first aid provisions etc. Approved Codes of Practice attached to these Regulations give practical guidance to employers on how to comply with the law. Like the Highway Code, these are not law, but breach of them can be presented as evidence in court. More information can be found on the Health & Safety Executive's website at www.hse.gov.uk.
Time off
Employers have a legal duty under the Safety Representatives and Safety Committee Regulations 1977 to permit UCU Health and Safety Representatives to take such time off with pay as shall be necessary to perform their functions, and to undergo training in those functions.
Should you encounter any problems with paid time off to undertake safety reps functions or attend trade union training/activities, please report this immediately to your UCU regional office.
Last updated: 10 July 2019