•
•
•

The Friday email: 25 January 2019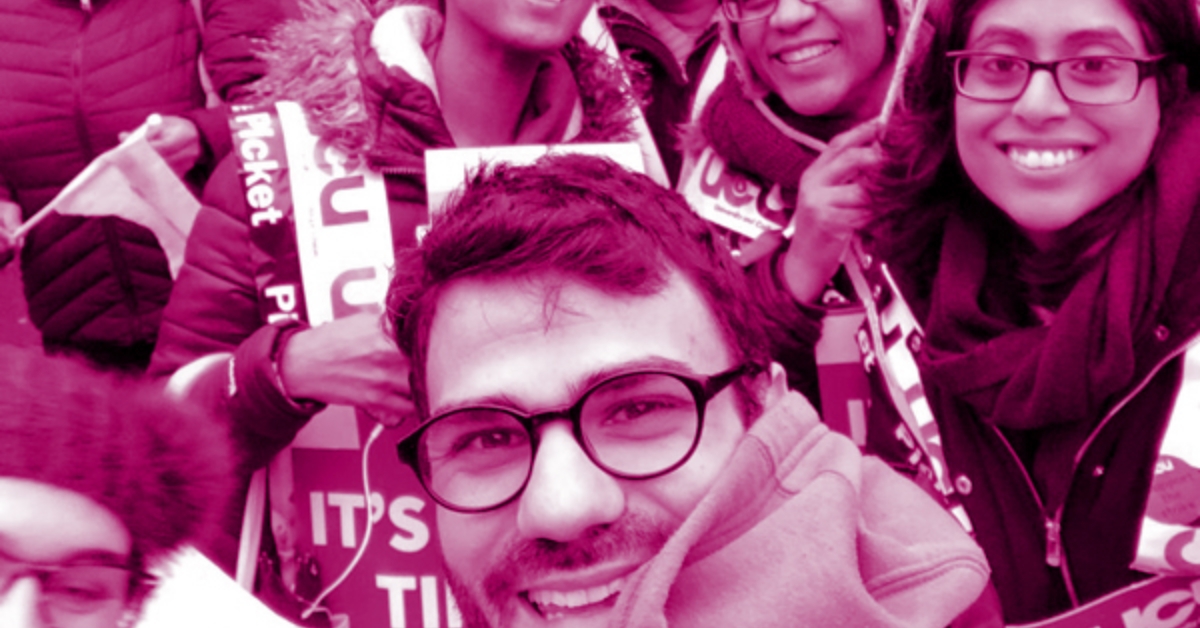 The Friday email: 25 January 2019
25 January 2019

FE strikes - write now to your MP about college funding
As we head towards the next round of unified strikes across 15 further education (FE) colleges next week, MPs have been discussing the current pay and funding crisis in further education during a debate in parliament - if you missed it you can watch it here. Please help us keep the pressure on government by writing to your MP asking them to sign the new Early Day Motion calling on the government to work with trade unions to improve staff pay. You can support colleagues in the striking colleges by uploading messages of support and photos to social media using the hashtags #FEFightsBack and #FairPayInFE.

Vote now for pay and equality in higher education
The pay and equality ballot is now underway and hopefully you will have received your ballot paper and returned it in the envelope provided. If you haven't received or have lost your ballot paperwork you can request a replacement using this online form. You can also now let us know you have voted and/or if you would like to unsubscribe from future reminders from national UCU for this ballot.
In the news
UCU members at 15 English colleges get ready for strike action from Tuesday as MPs come out in support of the union's campaign. Unconditional offers are under the spotlight once again as UCU says only a complete overhaul of university admissions can deal with the problem. MPs call for better funding for further education but raise the cap on fees for two-year degrees. Over 4,000 associate lecturers at the Open University celebrate a new permanent contract, but the row over the true extent of casualisation in universities continues.
Read all about it here.
UCU secures better deal for Open University associate lecturers

Over 4,000 associate lecturers at the Open University will have better job security and rights after members voted to accept a permanent contract. An overwhelming 94% of UCU members who voted backed the deal. The new contract will provide more stable employment, increased annual leave and paid time off for professional development.
USS update - protecting your pensions

You can read an update on the latest position in the USS dispute here. Today is also the closing date for applications to fill a vacancy on the joint expert panel (JEP) and you can apply here. Please get your applications in by 5pm today.
Cradle to Grave conference, 16 February - last few places

The Cradle to Grave series of conferences provide a unique opportunity to discuss current issues with top speakers from the world of politics and education. This year's conference taking place next month in Manchester and you can find more details and registration here.
Inquiry into racial harassment in higher education
The Equality and Human Rights Commission has launched an inquiry to understand the types of racial harassment experienced at publicly funded higher education institutions (HEIs), such as universities or higher education colleges. They want to hear from staff and students who have experienced, witnessed or helped in an incident of racial harassment from September 2015 onwards and you can click here to respond.
Support the strike at Wright State University
Academic staff at Wright State University in Ohio are currently on strike in their campaign for a fair contract. Please sign this letter of support on behalf of our colleagues in the US.
UCU LGBT+ research conference

This one-day research conference on bisexual, gay, intersex, lesbian, queer and trans lives takes place on 17 May in Manchester. Deadlines: call for papers 25 February, registration 1 May.
Last updated: 3 June 2019