•
•

Your support is needed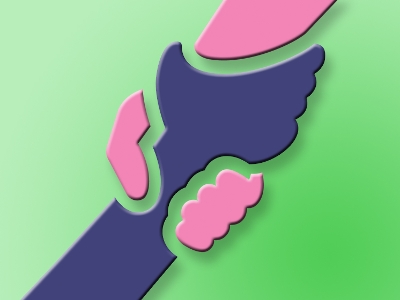 Your support is needed
Please consider supporting these campaigns.
Support striking colleagues: donate to the UCU fighting fund

Colleagues who can afford to do so are asked to consider a donation to the UCU fighting fund. Donations to the fund are spent on supporting members involved in important disputes. As always, members are asked to only contribute whatever their circumstances allow. Any amount will be gratefully received by members taking action.
Current disputes
! University of Leicester: defending livelihoods and academic freedom
The long-running dispute over redundancies at the University of Leicester stepped up significantly with UCU members beginning industrial action short of a strike on Tuesday 4 May. As well as working to contract, declining to volunteer for additional tasks (including an 'ideas strike'), refusing to engage in meetings over 50 minutes duration, and refusing to use online systems on a Friday, the action also includes a marking and assessment boycott.
The employer has responded with further confusing and threatening emails. Leicester UCU has countered with its own ASOS advice and reporting mechanisms.
On 11 May the university served notices of compulsory redundancy on 26 members of staff.
UCU has now announced a global academic boycott of the University of Leicester, a rare and serious sanction. UCU is asking its members, other trade unions, labour movement organisations and the international academic community to support colleagues at Leicester by disengaging from the University. No normal engagement with an abnormal university! Leicester UCU is also asking all UCU members to contact anyone they know at the university - particularly heads of school/department, who sit on university senate - to ask them what they are doing to support ASOS and to defend the institution's academic integrity.
Aston University UCU fighting department closure
UCU has launched a petition against the closure of the department of history, languages and translation at Aston University after members voted unanimously to resist the department's closure at a branch meeting.
Aston University has told staff that at least 24 jobs are at risk of redundancy due to its plans to close the department. Closure would mean over 12 undergraduate courses being cut, including BScs in international business & modern languages, history & politics, and history & English literature. Around 220 students currently study within the department. The university wants to close the department to new students from September 2022, with all courses set to finish by 2026.
Birmingham City University: members demand move to online teaching
BCU UCU have been in dispute over failure to agree on on-site learning under Covid-19, and this January won their industrial ballot to take action.
Cardiff University: no unsafe return
Cardiff UCU have declared a dispute over the university's failure to provide a commitment that members will not be compelled into face to face work on campus. The branch are currently planning a ballot to determine if members are willing to take strike action in furtherance of the dispute.
University of Hull: job cuts and sacking of branch president
Members at University of Hull are being consulted over potential industrial action on two issues: proposed redundancies in languages and the sacking of our branch president Keith Butler.
University of Kent: redundancies
Members at University of Kent will be voting on whether or not to take strike action to defend jobs. The ballot takes place between 24 March and closes on 14 May.
Kingston University: cuts
In April, Kingston University announced the closure to new applicants of its BA Politics, Human Rights, International Relations courses, the final closure of its BA History course, and proposed severe staffing cuts in Media and Communications and Film Studies. This represents a concerted attack on the provision of social sciences, arts and humanities. The university has given notice that up to 55 staff members are at risk of redundancy.
University of Leeds: job cuts
Please sign the petition to stop proposed job cuts in medicine and biological sciences at Leeds. The university refuses to rule out compulsory redundancies, reports an operating surplus of £38 million and has failed to provide any financial rationale for the cuts.
University of Liverpool: defending jobs and vital Covid-19 research
The University of Liverpool is planning to sack 32 staff from health and life sciences. The cuts are impacting a faculty that is part of Liverpool STOP COVID, a city-wide group whose aim is to decrease the burden of the pandemic locally, nationally and globally. UCU members voted overwhelmingly to take strike action over job cuts. 84% of members who voted supported strike action, with 90% backing action short of a strike, which could involve a marking and assessment boycott.
Members began taking industrial action from Monday 10 May for up to five months. This will include working to contracted hours and boycotting all voluntary activities.
London South Bank University: shock and anger over course closures
UCU at LSBU are mobilising to fight the sudden closure of courses in the School of Law and Social Sciences, plans to axe or redesign others by September 2022 and attacks on staff terms and conditions.
New City College: restructuring redundancies & redeployments
Members at New City College are in dispute over a restructure of supported learning following the failure of the college to rule out compulsory redundancies and detrimental changes to pay and contracts. The reorganisation will result in members being transferred onto the new inferior NCC contracts. Affected staff (including a number of UCU reps) are facing compulsory redundancy and/or redeploying into roles on lower pay and support staff T&Cs. A consultative ballot is now open and closes on Wednesday 19 May:
Northern Ireland further education
The employers have advised all six of Northern Ireland's further education college branches that the most they could offer for a pay increase is 7% over four years without additional funding from government. The school teacher pay award has recently been published, taking their pay increase from 2013/14 to the present to 11.25%. By contrast FE lecturers have received 3.8% over the same period. Members took a day of strike action at all six colleges and this is now followed by a campaign of 'action short of strike' involving working to contract and refusing additional duties.
Novus prison education: Covid-19 safety dispute
UCU prison education members staged an unprecedented two-day walkout at 49 prison and young offender institutions from 11-12 May in dispute over Covid-19 health and safety concerns. UCU instigated talks at Acas have so far proved unsuccessful. Further industrial action may be announced if the employer, Novus, fails to resolve the dispute. Novus is England's largest prison education provider.
University of Portsmouth: redundancies
Portsmouth UCU is in a dispute with University of Portsmouth about redundancies in the department of English literature. The university cut the jobs despite the UCU members affected proposing an alternative which retained the substantial cut to the staffing budget without job cuts, resulting in exasperation among UCU members. Portsmouth UCU is determined to seek justice for members in the department and to ensure that the treatment endured by our members does not happen to other UCU members elsewhere at the University of Portsmouth. The branch is currently consulting members about further action, and this consultation runs through to Friday 28 May 2021:
Warwickshire College Group: campus closure
Warwickshire College Group (WCG) has announced plans to close the Malvern campus completely by August, while cutting provision at Evesham College by two-thirds, and moving supported learning and access to HE courses to another site seven miles away. UCU has previously condemned WCG's failure to properly consult with students, staff, or the local community, and argued that management has overseen a process of 'managed decline' since 2016.
UCU will hold a public meeting on 4 May as part of its campaign
University of Westminster: workloads and timetable changes
A recent consultative ballot confirms members' anger over issues related to the academic calendar, the use of a 'third semester', and workloads. Negotiations with the employer are ongoing.
---
Winning!
Goldsmiths UCU restructuring
We're pleased to report that the dispute at Goldsmiths has been resolved.
Northumbria University: safe work win
Congratulations to Northumbria University branch of UCU who have used their successful industrial action ballot as the leverage to secure an agreement with management that anyone who is uncomfortable with returning to the campus can continue to work remotely.
United Colleges Group: call for respect
Members at both UCG colleges - the City of Westminster College and the College of North West London - are fighting against imposed changes to contractual terms and conditions, cuts to tutor remission, and the management decision to tear up the agreed 2018 post-merger harmonised contract (unilaterally reverting staff to pre harmonised contracts). UCU members have voted overwhelmingly for strike action over changes to agreed contracts imposed by management that will see workloads increase. 99% of UCU members who voted said they were prepared to take strike action. 100% of members who voted said they were prepared to take action short of strike.
Following intensive negotiations between UCU negotiators and UCG management, UCU members have approved - in principle - a revised harmonised contract, incorporating CPD remission for all teaching staff and additional remission for tutorials. Industrial action is suspended pending the finalisation of the harmonised contract and a collective agreement. This outcome would not have been possible without the staunch support of UCU members and the support and solidarity from across UCU.
Last updated: 17 May 2021