•
•

Respect FE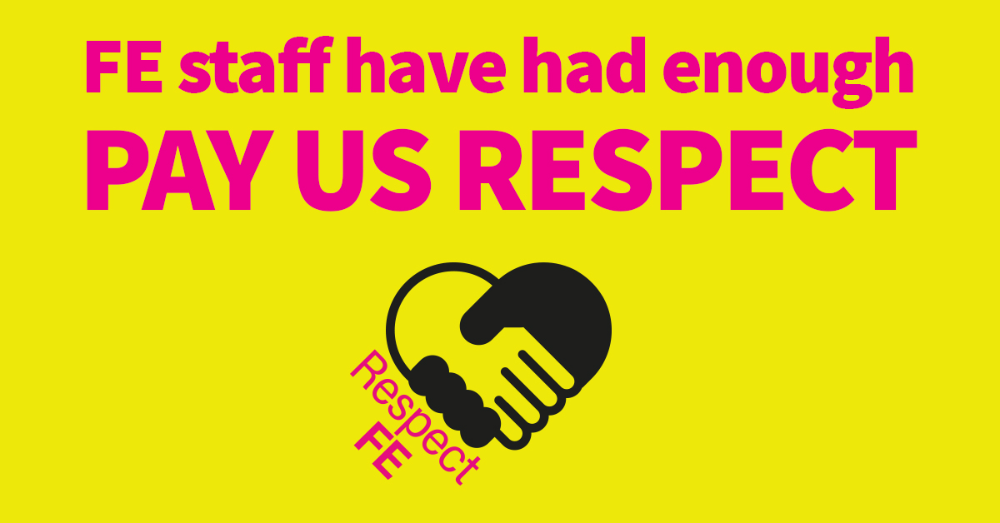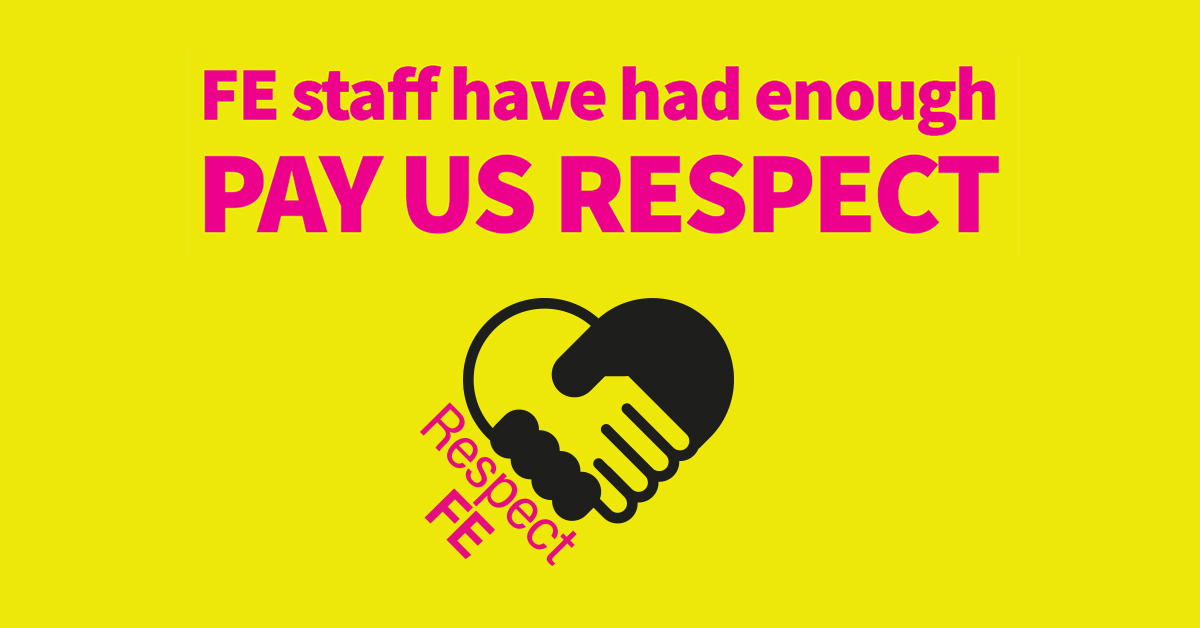 Respect FE
30 June 2022

FE bargaining in England doesn't work the way we want it to. UCU wants meaningful and binding national bargaining. That is not what we have and why we have developed a strategy to fix it.
A charter for professional respect in further education
Increases in pay alone won't solve the relentless attacks on the professionalism of staff working in FE. Punishing levels of bureaucracy, unachievable deadlines and ever increasing surveillance in classrooms don't just undermine you as educators - they are toxic to the experience of learners, too.
That is why UCU's elected further education officers have developed a new

charter for professional respect in FE [128kb]. The charter demands change in five key areas, including workload and autonomy in the workplace.
---
Vote for action
Members in 33 branches took part in a #RespectFE ballot for industrial action over their employer's failure to meet our demands over pay, workload and professional respect.
The full results are available here:
the overall YES vote for action was 89.9%
turnout was 57.8%
29 out of 33 branches originally balloted gained a mandate for action (aggregated by employer).
Read UCU general secretary Jo Grady's email to members, which includes what happens next.
The ballot closed on Friday 15 July.
---
Hear more about the RespectFE campaign
You can also watch back as we tell you more about the upcoming pay campaign, and why it is more important than ever that members are actively involved:
---
Zoom/Teams background
Help get the word out - download our Zoom/Teams background and use for your upcoming meetings:
Last updated: 11 August 2022