•
•
•

Your decisions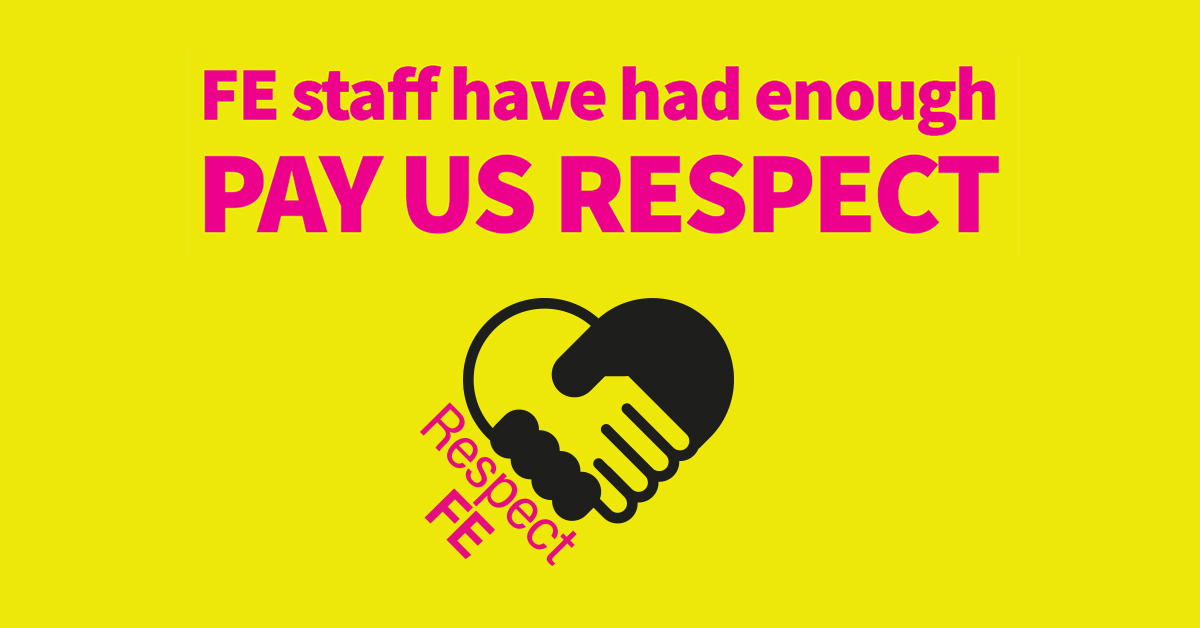 Your decisions
28 July 2023

Results of the industrial action ballots and other consultations on the direction of the Respect FE dispute
Respect FE statutory ballot results, October 2023
Click here for the full results of the Respect FE industrial action ballot which closed on 10 October 2023.
Respect FE consultative ballot results, March 2023
In early 2023 UCU consulted members in English FE colleges seeking their views on industrial action regarding pay, workload, professionalism and binding national negotiations. The consultation closed on Friday 24 March 2023.
Are you prepared to take strike action to secure an above inflation pay rise, binding national bargaining structures, and a national workload agreement?
Yes: 87%
No: 13%
Turnout: 51%
Please click here for results by college branch (you will need your UCU membership number to log in).
UCU vice-president Maxine Looby said the consultative ballot was 'a fantastic result and testament to the strength of feeling among college staff that we deserve respect and recognition for the work we do as further education (FE) practitioners. Thousands of you have shown support for the union's Respect FE campaign by taking part and I also want to congratulate the many local UCU reps whose hard work promoting the e-ballot contributed to this strong result'.
Following the consultation UCU's further education committee (FEC) agreed a campaigning plan for 2023-24.
Last updated: 11 October 2023