•
•
•

The Friday email: 26 April 2019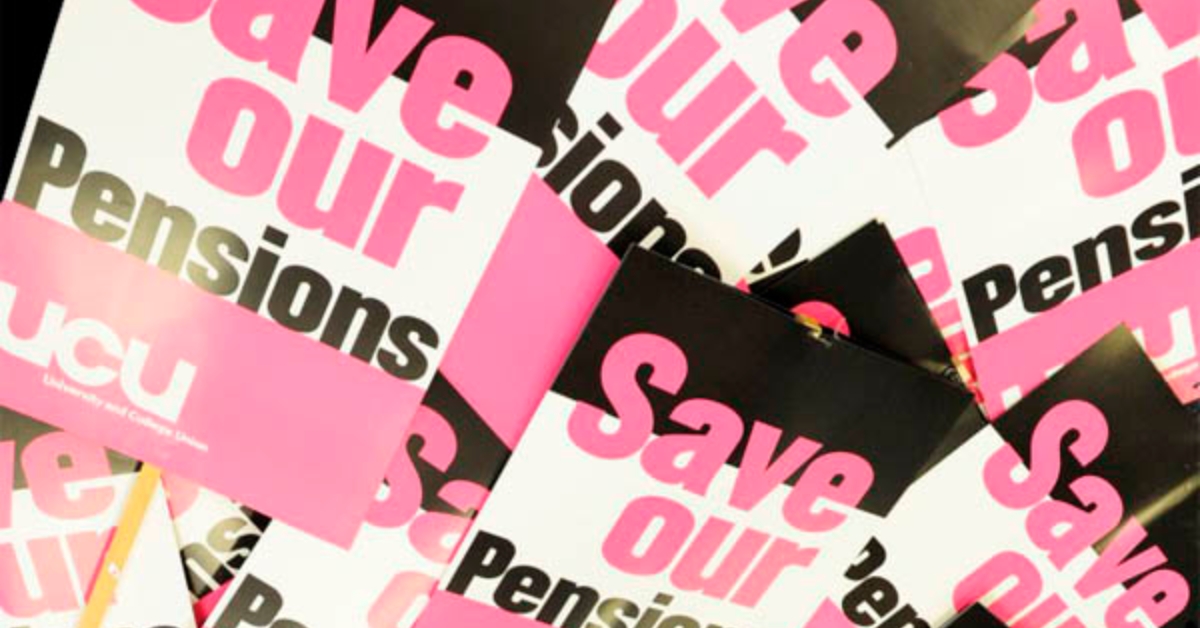 The Friday email: 26 April 2019
Teachers' Pension Scheme: no to cuts
UCU has called on the government to change its position on supporting universities with the increased costs of staff pensions in the Teachers' Pension Scheme (TPS). The Department of Education has said modern universities won't receive the one-year-long funding earmarked for schools and colleges. Acting general secretary Paul Cottrell writes in the Guardian this week about the risk to financial stability in the post-92 sector and the union's concerns that some institutions are using the situation as an excuse to cut jobs and pension benefits.

UCU members at University of Winchester are being balloted for industrial action over plans to cut around 10% of staff, with management citing pension costs as the rationale. Meanwhile the University of Cumbria has threatened to move staff out of the TPS and into an inferior scheme.
UCU general secretary election 2019 - opens next week
Members should look out for ballot papers arriving next week for the election of UCU's next general secretary. More information can be found here.
Further education: the fightback continues
Please support further education members fighting back for fair pay next week as Lambeth, Tower Hamlets and Harlow Colleges walk out on strike. Send messages of solidarity as well as photos from the picket lines to our wall of support by using #FEfightsback and #FEpay or email us directly. Croydon and Hackney College branches also open ballots next week and hope to join the latest wave of industrial action.
In the news
This week UCU warns against knee-jerk reaction to pension costs, Winchester members balloted, government ends staff data collection, the Lords say more investment needed for FE, the OU turns 50 and latest figures show women with master's degree are paid less than men without them.
Read all about it here.
Prison education: your experiences at work
The joint unions in prisons alliance, a group of trade unions and professional organisations all of whom have members working in the prison estate, are conducting a survey of all staff in prisons in England and Wales, to find out about their recent experiences of working in the prison environment. All prison education members are urged to complete the survey, and pass it onto colleagues in their education departments and the rest of their prison (staff don't need to be a member of a union to complete the survey). We want to use the survey results as a basis for lobbying to improve working conditions in prisons to ensure that staff are safe when they go to work.
Celebrate May Day 2019
Manchester May Day festival:
UCU is once again sponsoring the festival on Sunday 5 May. Come along and visit the UCU stall.

London May Day:
The traditional London May Day march takes place on Wednesday 1 May assembles at Clerkenwell Green at 12 noon and ends with a rally in Trafalgar Square.
Last updated: 3 May 2019