•
•
•

UCU general secretary election
UCU general secretary election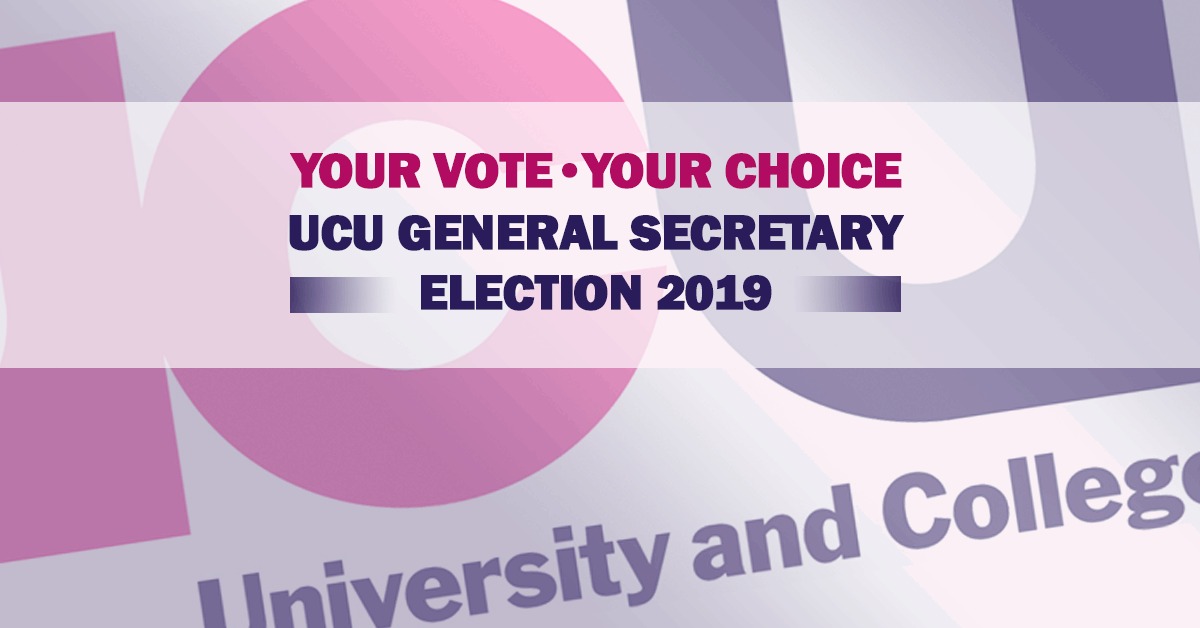 UCU general secretary election: nominations received
Following the resignation of Sally Hunt, a vacancy has arisen in the position of general secretary of the University and College Union. The position of general secretary is a full-time, salaried position as the union's chief executive. The term of office is for five years from the date on which the successful candidate is available to take up the office.
The deadline for receipt of nominations was Monday 8 April 2019. The following nominations have been received:
Dr Jo Grady (University of Sheffield)
Jo McNeill (University of Liverpool)
Matt Waddup (UCU National Head of Policy and Campaigns)
Nominations were supported by the signatures of at least 50 members.
The ballot to elect a candidate to the position of UCU General Secretary will open on Monday 29 April and close at noon on Thursday 23 May 2019.
The election guidance notes can be found below.
To be sent information in hard copy, including large print or other formats, or for further information about these elections, contact Kay Metcalfe at UCU's head office (tel: 020 7756 2551).
---
Documents
Nominations received
UCU946.html | UCU946.rtf
Calling notice
UCU927.html | UCU927.rtf



Election guidance notes [226kb]


Rules extract: general secretary election [89kb]
Last updated: 9 April 2019