•
•
•

The Friday email: 07 June 2019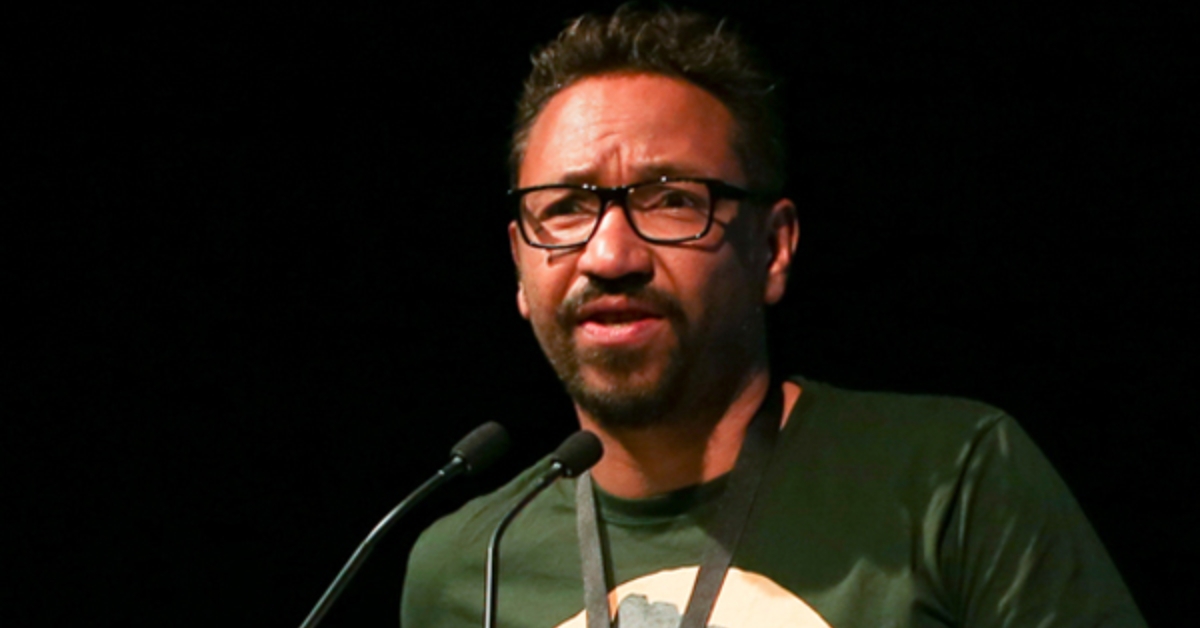 The Friday email: 07 June 2019
Reinstate sacked UCU rep Dave Muritu
Over 5000 have already signed the petition to reinstate UCU branch secretary Dave Muritu, sacked by Sandwell College for gross misconduct after he wrote on a poster for the controversial Prevent programme. Muritu apologised for his actions but, although the college acknowledged that his actions didn't bring the institution into disrepute, he was summarily dismissed. UCU believes such a heavy-handed and disproportionate response from the college had to be down to Muritu's trade union activities.

Please support Dave and sign the petition: an injury to one is an injury to all.
Autumn strike warning for universities in USS pension dispute
UCU has written to 69 higher education institutions warning that they need to commit to covering the cost of any additional contributions to USS or the union will prepare for an industrial action ballot in September. UCU demands 'no detriment' to our members, the findings of the joint expert panel (JEP) to be implemented in full, and reform of USS governance.
FE fights back: defend jobs at Bradford College
Please support UCU members fighting plans to make over 130 staff redundant at Bradford College by sending messages of solidarity to branch secretary Geraint Evans, and signing the petition calling on the executive to show leadership by cutting their own pay to mitigate against the cuts. Members are currently being balloted for industrial action on both the threat to jobs and on the issue of low pay.

Other further education (FE) branches fighting back this week include Nottingham College UCU who protested yesterday over the imposition of new contracts and West Thames and Tower Hamlets colleges who took further strike action as part of their fightback for fair pay.
In the news
This week's news coverage including USS, the Sandwell College sacking, FE fightbacks, protest at University of Portsmouth and more.
Read all about it here.
UCU response to Augar review
You can now read UCU's response to the Augar review of post-18 education and funding looking at issues including choice, access, skills provision and student contribution.
UCU challenging sexual harassment week of action, 10-15 June
Please see here information and materials for the union's week of action against sexual harassment taking place next week, 10-15 June 2019.
'A New Vision for FE and HE' essay collection
How can we dismantle the elitism of higher education, the degradation of further education and create a system that promotes the values of justice, hope and solidarity? Read this collection of essays in A New Vision for Further and Higher Education produced by Centre for Labour and Social Studies (CLASS) and UCU.
Together for Education campaign event, 22 June
Join the National Education Union (NEU) and partners, including our own general secretary elect Jo Grady who is speaking at this one day celebration and rally about how we can win the money our schools and colleges desperately need. 10.30am, 22 June, Central Hall, Westminster, London.
Justice for Sudan
UCU condemns this week's brutal military crackdown against democracy protestors in Sudan. See here how you can express your solidarity with the democracy movement in Sudan.
#ReimagineFE19: conference
The #ReimagineFE19 conference will be held on 2 July at Birmingham City University. Called 'the most important CPD experience of the year' by participants, this is the only event on the FE calendar where teachers, managers, leaders and researchers come together to constructively problem-solve key issues facing the broad FE sector. UCU is pleased to sponsor free tickets for FE staff to attend the working group on GCSE English and Maths resists. See here for more information about the conference, sponsored tickets and booking.
Justice 4 Grenfell: Saturday 15 June
The second anniversary of the tragedy at Grenfell Tower will be commemorated with a solidarity march on Saturday 15 June, 12 midday, Portland Place, London, W1A 1AA.
Turkey: academics for peace
Please support a new online solidarity letter in support of jailed academics in Turkey.
Last updated: 7 June 2019