•
•
•

The Friday email: 26 July 2019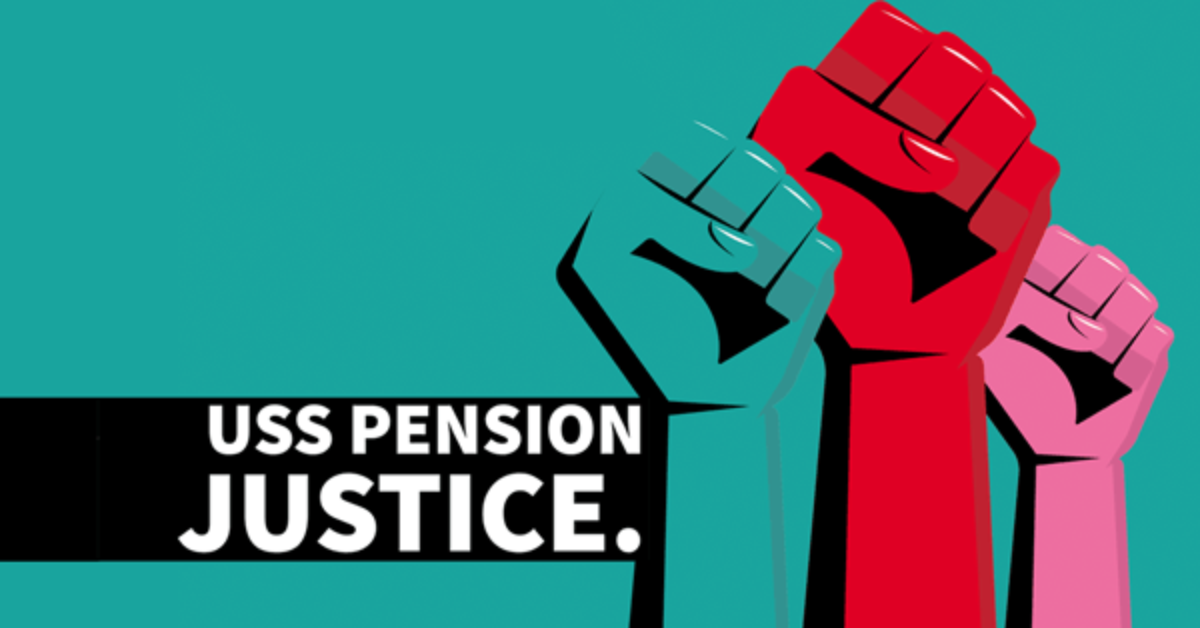 The Friday email: 26 July 2019
UCU counter proposals on USS
UCU negotiators presented a rationale in support of proposals at the Universities Superannuation Scheme (USS) joint negotiating committee (JNC) this week. The document has been agreed by the superannuation working group (SWG) (UCU negotiators group) and draws on a number of existing UCU policy positions around no detriment for members and is focused on employers covering members' costs from the 2018 valuation. It is also aligned with the grounds of the dispute that has been set up with USS employers and foregrounds specific proposals that will be tabled by SWG at a future JNC. The SWG will continue to explore all options in line with UCU policy in an attempt to avoid industrial action and that no decision will be taken without going back to members. You can find the proposal document here.
Transforming Lives: put colleges at the heart of lifelong learning
UCU's Transforming Lives research project has published a report showing that further and adult education provide hope for communities and have a crucial role in delivering social justice. The report, co-authored by Professor Vicky Duckworth and Dr Rob Smith, argues that it's time to overhaul the funding system and policy framework to put colleges at the heart of a lifelong learning system for the 21st century.

Professor Duckworth and UCU head of policy and campaigns Matt Waddup set out five ways to improve lifelong learning in this week's TES.
Goldsmiths Anti-Racist Action occupation threatened with court order
UCU has written to Goldsmiths College demanding they drop the threat of legal action against a group of students currently staging an occupation. Goldsmiths Anti-Racist Action (GARA) activists have occupied the Deptford Town Hall building since 12 March demanding action against institutional racism at the college. The students have been highlighting issues including discriminatory surveillance practices, reporting of hate crimes, college security and the need for staff training. Goldsmiths UCU has said unless management drops the threat of removal by force, the branch will escalate its support for the occupation.
In the news
This week: declining satisfaction with USS as scheme fails to produce full data, put colleges at heart of lifelong learning, overhaul admissions and make better use of contextual data and why unions need to act on climate change.
Read all about it here.
Climate emergency: support the solidarity stoppage on 20 September
Please show solidarity with the global student strike called for 20 September by adding your name to the list of supporters here. We're building support for a TUC motion calling for a 30 minute workday solidarity stoppage on that day. UCU's Adam Lincoln talks about the union's work on climate change here.
Fight for fair contracts at Nottingham College
UCU members at Nottingham College took their fight against pay and conditions cuts to the board of governors meeting this week and handed them personal stories of how the situation is affecting staff and their students. The college has threatened to dismiss staff who refuse to sign new contracts that would leave many significantly worse off on pay, holiday, sick leave and workload protection. If the dispute is not resolved union members plan an extraordinary 15 days strike action next term.

Please send solidarity to the UCU reps Kitty Howarth and Rob Peutrell.
No to cuts and victimisation at Ruskin College
Please help put pressure on Ruskin College to drop disciplinary action against UCU reps and withdraw threats of redundancy against staff. UCU rep Lee Humber was recently sacked having been suspended for spurious reasons. Please support the campaign:
Last updated: 26 July 2019