•
•
•
•
•

Climate emergency: education for the future - conference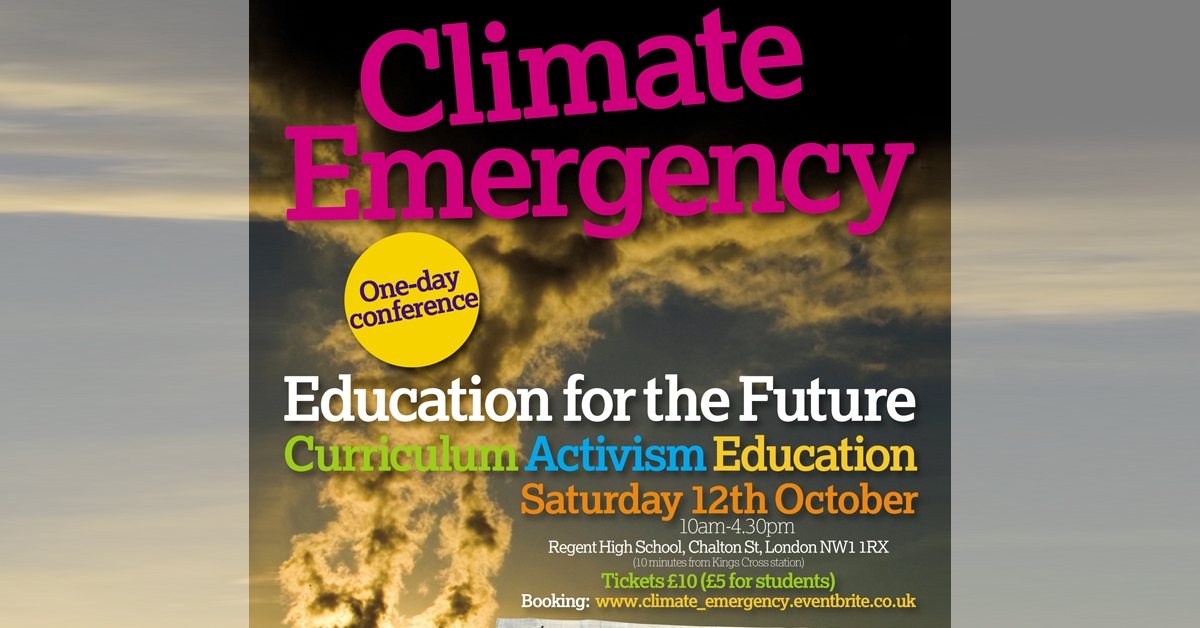 Climate emergency: education for the future - conference
Saturday 12 October 2019, London
There is a climate emergency. School student strikes have pushed the climate emergency to the top of the political agenda. Their action, alongside other climate activists, have educated millions in an understanding that without urgent action to reduce greenhouse gas emissions to zero-carbon there will be dangerous temperature rises by 2100 - in the lifetime of young people alive today.
The transition to a zero-carbon society is the most urgent problem facing humanity and is technically feasible. The obstacles are entirely political. This transition demands an education system that meets the demands of a climate crisis.
This one-day conference for educators and students from all sectors of education discussed what needs to change and how do we create an education system capable of delivering the changes we so urgently need.
In plenary sessions and a wide range of workshops the conference explored:
educating the educators: understanding the climate emergency and ecological crisis
environmental activism: sharing campaigning strategies and ideas to make change in our educational institutions and society
teaching to address the climate emergency and ecological crisis: curriculum reform, pedagogy, resources and ideas.
This conference, supported by NEU, UCU and NUS, brought together educators and students from early years to post-16 education in the most urgent task of responding to the climate emergency to deliver an 'education for the future'.
Last updated: 14 January 2020