•
•
•

The Friday email: 31 July 2020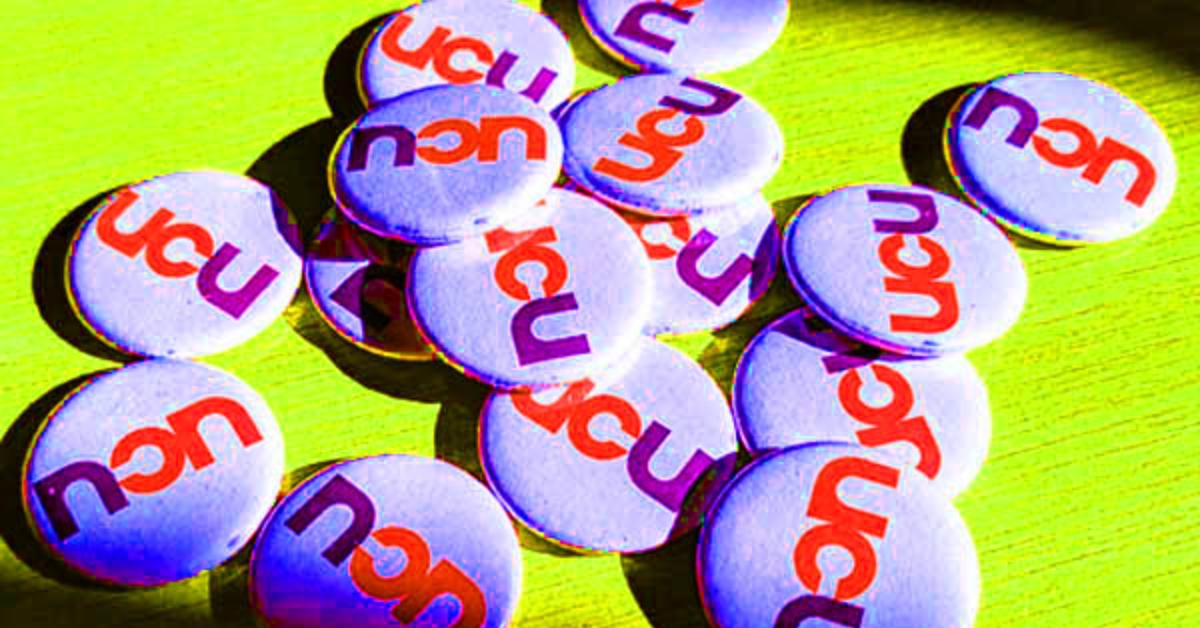 The Friday email: 31 July 2020
31 July 2020

Study shows local economic impact of universities
New research commissioned by UCU as part of our Fund the Future campaign shows the huge economic impact that universities have on their local communities. The study covered 164 institutions and concluded each university job supports almost another local job. Our next piece of research will look at the massive impact of English colleges in their communities.
Find out about the economic impact of your institution here. You can find out how to support our Fund the Future campaign in your community by contacting Matt Waddup here.
Government must support our colleges and protect jobs
A survey from the Association of Colleges has warned that half of colleges plan to make redundancies by the end of the year. UCU calls on the government to step in with immediate help for colleges to save jobs and ensure students an access equipment and free college meals over the summer. Please watch and share our Fund the Future campaign video and help protect education for all.
'Four Fights' e-ballot result: members reject offer
The result of the consultation on the higher education (HE) employers' offer was announced this week and you can watch UCU general secretary Jo Grady's video announcement and commentary here. 61% of voters rejected the offer and 39% voted to accept. Thank you to the thousands of members who voted. UCU's higher education committee (HEC) will meet in the autumn to discuss next steps with the campaign. More information on negotiations here.
UCU officer and NEC elections 2020
Ballots to elect UCU vice president (becoming president in 2023-24), and LGBT+ rep opened on 28 July 2020. Most members will receive voting papers at their home addresses, but please remember to collect your papers from work if you have given that as your preference. Ballot papers can take a few days to arrive. If you haven't received them by Thursday 6 August please request a replacement pack here.
Candidates for vice-president (HE) will participate in a live online hustings here and on Facebook Live (FB event available soon). All members can vote and are welcome to join the hustings. Please submit questions in advance by 5.00pm on 6 August and join us from 3.00-4.15pm on Friday 7 August.
UCU celebrating Pride #PrideMeans
As Pride 2020 events in the UK have been cancelled due to Covid-19 restrictions, UCU is encouraging members to mark it online instead. We've created a range of resources for use on social media and by members in branches - please share them widely and tell us what Pride means to you using the hashtag #PrideMeans.
Supporting migrant staff in education, 12 August
From rising immigration costs to restrictive visa requirements, migrant members in colleges and universities face a set of unique challenges, many of which are being exacerbated by the Covid-19 crisis. Join members of the migrant members' standing committee and UCU's equality team at 1pm, Wednesday 12 August for a discussion of how we can meet the needs of migrant members and campaign for change on key issues. Registration details here.
If you'd like to join the new UCU migrant members' email list, please contact us here and receive all the latest updates on UCU's work on migration-related issues.
Creating a fully inclusive education system
For disabled people to be able to participate fully in all areas of society, requires a change to structures and strategies. Education is the key driver for these changes as we fight to protect our future. Join us online as we discuss the barriers and challenges and identify what an inclusive society for disabled people can look like. With speakers, Elane Heffernan, Themesa Neckles and Lucy Burke. This event will have a BSL interpreter. Register here.
UCU wins recognition at New College of the Humanities
The union is pleased to announce that we have finally signed a recognition and facilities agreement with the New College of the Humanities, the London based undergraduate and degree college founded by philosopher A.C. Grayling.
Last updated: 31 July 2020