•
•
•
•

'Disgraceful' University of Liverpool management refusing to pay staff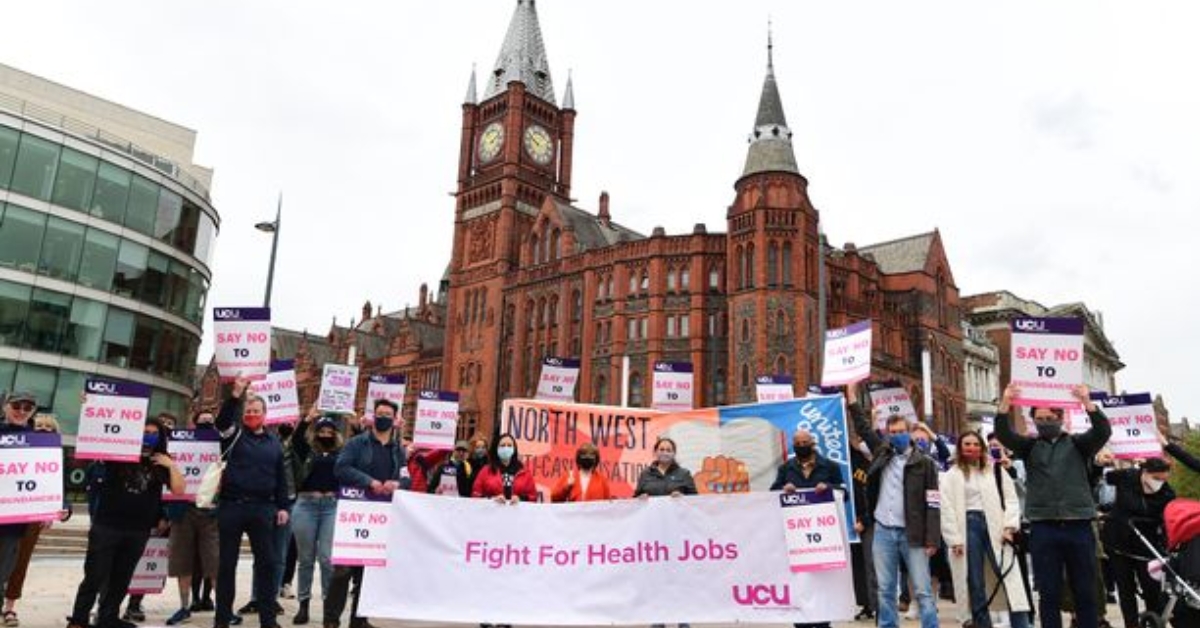 'Disgraceful' University of Liverpool management refusing to pay staff
18 June 2021

Moves to withhold 100% of pay unprecedented
The University of Liverpool has told staff taking part in a lawful marking and assessment boycott that it will withhold 100% of their wages, despite staff being willing to carry out a majority of their duties.
University management said they will withhold wages until staff complete marking all assessments affected by the industrial action, and has said it considers all other work staff carry out to be voluntary and not worthy of payment.
UCU members began the boycott today in a long running dispute over the university's decision to sack 24 staff from the faculty of health and life sciences during the Covid-19 pandemic. Managers are using criteria similar to the 'rank and yank' management approach Amazon has been criticised for using. Staff previously took three weeks of strike action, which ended last week.
UCU said it has never seen an employer withhold 100% of pay from staff participating in a marking and assessment boycott. The union said it is especially egregious as if the university removed the threat to dock pay, staff would be willing to perform most of their duties.
The university emailed all staff to say pay will be withheld until staff resume all their marking and assessment duties in full. Staff who complete marking assessments after the industrial action ends will not receive any back pay. The marking boycott comes after 90% of members who voted in a ballot, backed taking industrial action to fight the university's plans to slash the teaching and research jobs.
Liverpool Guild of Students, which speaks for the student body, called on university management to end the redundancies so students could receive their marks, progress and graduate.
UCU general secretary Jo Grady said: 'Withholding all pay from staff who are willing to perform the majority of their duties is disgraceful and tantamount to a lock-out by university managers. We have never seen a university behave so egregiously. It is not the sort of behaviour you expect to see from any employer, let alone an institution that claims to be a proud asset of a great city like Liverpool.
'Managers are trying to squeeze staff and force them into accepting the sacking of 24 colleagues, who the university is attempting to remove via Amazon style 'rank and yank' tactics. This disgraceful behaviour has made staff more willing than ever to fight for their colleagues' livelihoods and students' education. The only way for management to end this dispute is by halting the cuts which are opposed by students and staff alike.'
University of Liverpool UCU branch president and academic-related member of staff at the university, Anthony O'Hanlon, said: 'This heavy-handed approach shows just how impactful our industrial action has been. The attempt to intimidate staff has only made staff and students more determined to fight for our colleagues against these despicable redundancies. University managers have tried to blame UCU for this 'divisive' action yet we have the support of staff and our inspirational students who fully understand why we are taking this action. Management should recognise that staff and students are united on this issue and withdraw these redundancies.'
Last updated: 18 June 2021