•
•
•
•

Staff to strike at 10 colleges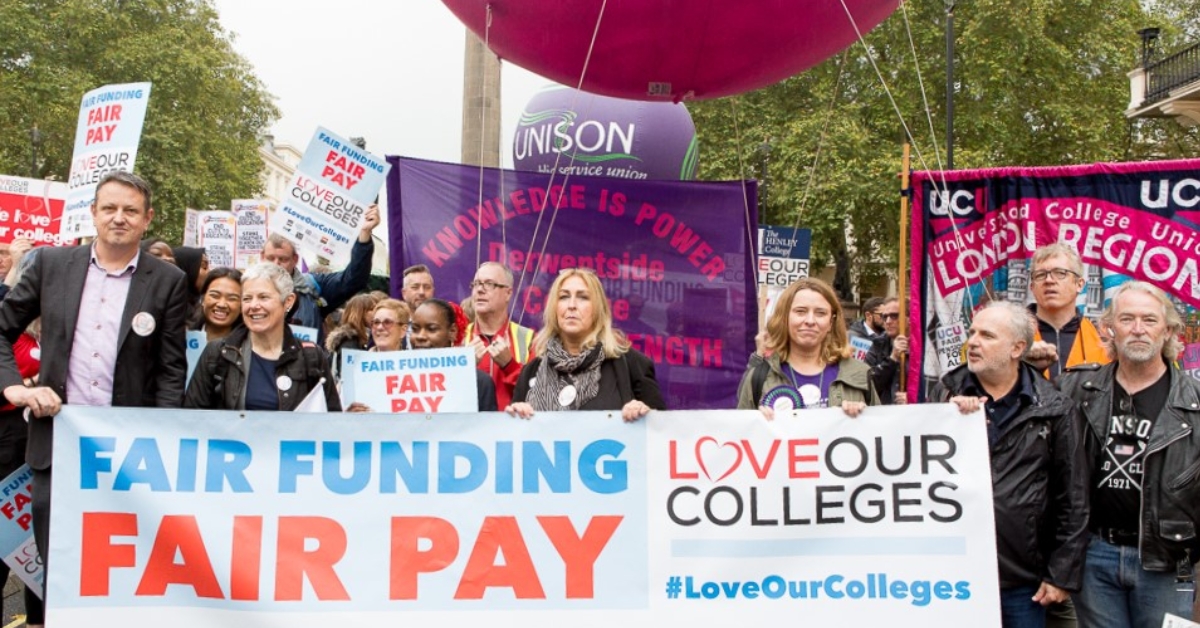 Staff to strike at 10 colleges
27 September 2021

Staff at 10 English colleges will be walking out tomorrow in their fight for fair pay.
The strike is the first of up to 10 days of walk outs in a wave of industrial action over pay. UCU members at five of the 10 colleges will also be out on Wednesday, in a two day strike. Pickets will take place at all affected institutions from 8am.
The dispute has arisen following a pay offer of just 1% from employer body, the Association of Colleges, in December 2020.
UCU members at three other colleges were due to walk out tomorrow but strikes have been suspended at City of Bristol College and New College Swindon after management made a late pay offer, which staff are considering. Strike action is also off at Weymouth College after staff accepted an offer from employers. UCU said that if colleges want to avoid further disruption they need to follow the lead of these colleges and get around the negotiating table.
The union is demanding a pay increase of greater than 5% in an effort to close the school-college pay gap, and after more than a decade of below inflation further education pay increases.
Staff at all affected institutions are taking action over pay, but at City & Islington College, Westminster Kingsway College and the College of North East London the dispute also includes other issues such as working conditions.
The pay gap between college and school teachers currently stands at £9,000 as staff working in further education have suffered real terms pay cuts of over 30% in the past decade.
UCU general secretary Jo Grady said: 'College leaders are facing strike action and severe disruption because they have refused to negotiate on pay. If they want to avoid further disruption they need to follow the examples of Weymouth, Bristol and Swindon colleges and meaningfully negotiate on wages.
'College staff are some of our most brilliant and dedicated educators, but they have seen a real terms pay cut of over 30% in the past decade. Another below inflation offer of 1% is completely unacceptable. Staff have given notice of up more days of strike action this term and will be walking out again unless they see improved pay offers. This can be resolved, but that is in the hands of employers.'
Last updated: 28 September 2021