•
•
•
•

Justice for college teachers
Justice for college teachers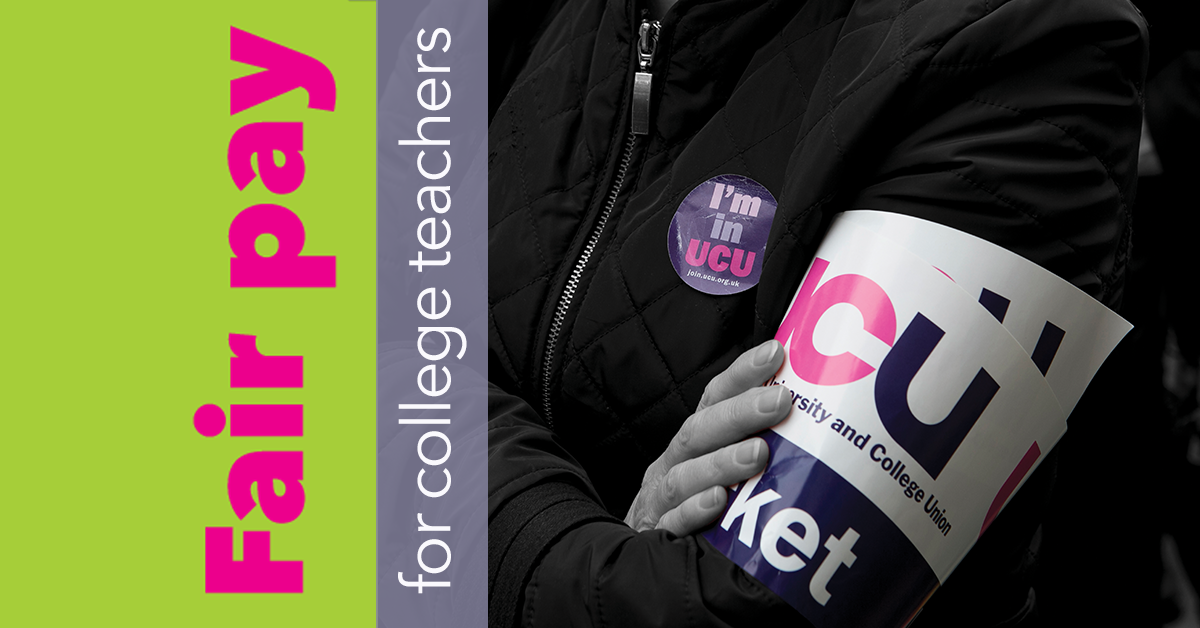 Justice for college teachers
UCU members at ten colleges across England are walking out from Tuesday 28 September for up to ten days after the employer body offered just 1% pay rise to staff.
In solidarity
---
Why are we striking?
Our pay offer falls well below inflation. This means our pay has been cut for more than 10 years in a row. Teachers in schools are currently paid £9,000 a year more for doing the same job as your lecturers in colleges. College staff have suffered pay cuts of over 30% (against inflation) in the last 10 years. We demand a pay increase of over 5%.
Where has the money gone?
UCU jointly campaiged with colleges and won £400m of extra government funding for the sector. In August 2020, £224m of that funding arrived in colleges. It could have been used to increase staff pay.
Where is the justice?
College staff have worked tirelessly throughout the Covid-19 crisis for their students. As we come out of the pandemic, further education will be central to the nation's economic recovery. There is nothing we want more than to teach our students, help build their skills, and transform their futures - but we cannot sit back while our pay in further education continues to fall behind schools.
How you can help
Who is striking?
The colleges affected and strike dates are:
Employer

Strike dates

Capital City College Group:
City & Islington College
College of North East London
Westminster Kingsway College

28/29 September
5/6/7/11/12/13/14/15 October

City of Bristol College

strikes off following acceptance of local offer

City of Liverpool College

28 September
6/7 October

Croydon College

strikes suspended to allow consultation on local offer

Lambeth College

28/29 September
5/6/7/11/12/13/14/15 October

New College Swindon

strikes off following acceptance of local offer

South Thames College Group:
Carshalton College
Kingston College
Merton College
Wandsworth & Tooting College

action suspended to allow consultation on local offer

Weymouth College

strikes off following acceptance of local offer
Last updated: 22 October 2021