•
•
•
•

Sexual violence endemic at UK universities and colleges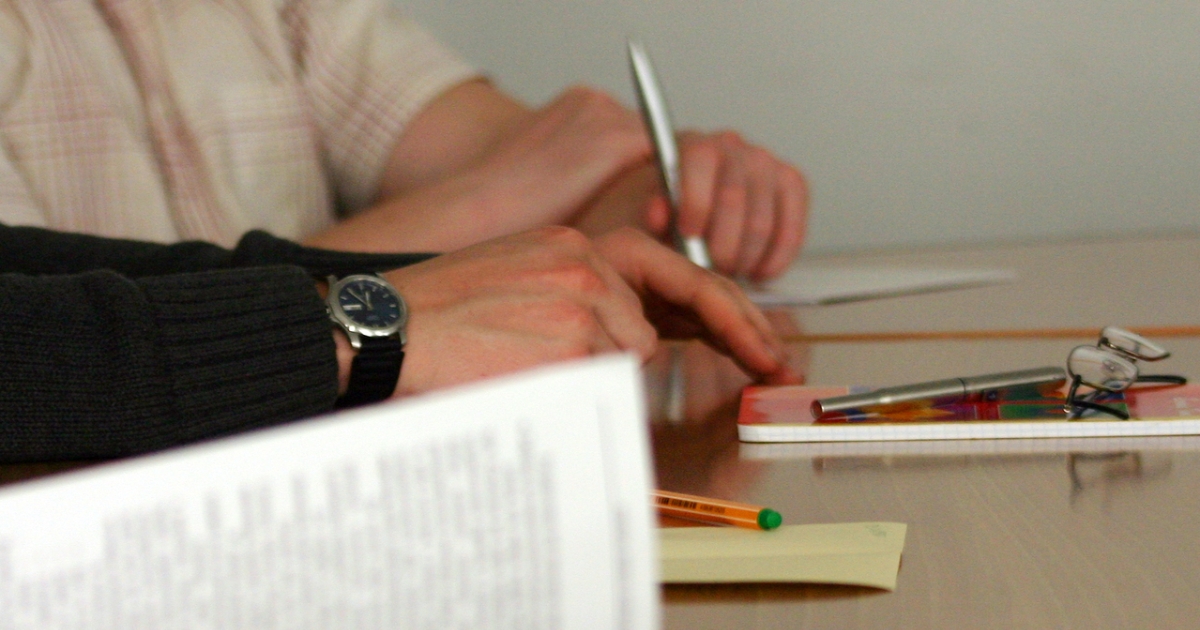 Sexual violence endemic at UK universities and colleges
22 December 2021

Sexual violence is endemic in the UK's university and college workplaces and employers must do more to tackle it, a groundbreaking report has outlined today.
One in 10 university and college staff surveyed have directly experienced workplace sexual violence in the past five years, whilst around a quarter of staff know a staff member who has experienced sexual violence at their college or university workplace.
The findings are from a report by UCU's Sexual violence task group, which surveyed nearly 4,000 university and college staff.
UCU says universities, colleges and the union must now work together using the report's findings and recommendations to properly tackle the issue of sexual violence in the sector.
The report found that over the past five years:
12% of women and 5% of men had directly experienced workplace sexual violence
52% of those who directly experienced sexual violence did not disclose or report it to their employer
70% of those who directly experienced sexual violence experienced it as an ongoing pattern of behaviour rather than a one-off incident
staff on non-permanent contracts were 1.3 times as likely to experience direct sexual violence than those in permanent roles
staff on insecure contracts, those with disabilities, those who are trans & non binary, those in racialised minorities and those with a sexual orientation other than heterosexual are all at significantly greater risk of sexual violence.
An institutional problem
The report's findings demonstrate that senior management in universities and colleges aren't taking the issue of sexual violence at work seriously.
UCU says this is part of a vicious cycle in which institutions refuse to acknowledge the prevalence and scale of the sexual violence or take action, causing survivors to lose trust in the reporting process.
Responses to the survey revealed how during the complaints process they were discredited, victimised, targeted through spreading rumours, blamed, and not believed. In other cases, institutions were accused by both members of staff and UCU representatives of 'running out the clock', during which action to address the complaint would be delayed, leaving the complainant feeling impelled to seek work elsewhere.
Many of the survivors who responded also reported the impact of power differentials between them and the perpetrator, leading to a fear of inaction or retribution. One, who didn't report the incident, said: 'This was a member of the senior leadership team with a reputation of being untouchable due [to] his charm and charisma [...] The main issue in my experience is how problems with sexual violence are typically dealt with according to the status in the institution of the alleged abuser, i.e. if they are a prof with a large grant record, you may as well forget it.'
The report also reveals that those experiencing sexual violence were pressured throughout institutions to resolve complaints informally, avoiding the potential for reputational damage. One survivor said of their manager: 'He made it clear how inconvenient it was that this happened and that it would be better for the department if I did not make a formal complaint.'
The report finds that the low rates of formal complaints identified in the survey can be understood to be a consequence of hostile organisational culture, unsupportive reactions to disclosure and efforts to reduce future harm to themselves in pursuing formal redress.
UCU reps who responded to the survey also pointed to problems with the formal investigations process when it was used, which included the length of time it took to carry out and conclude investigations with complainants being re-traumatised. Other factors that were criticised were a lack of training for university and college staff dealing with complaints, the use of non-disclosure agreements (NDA's), lack of transparency in the reporting process, and the lack of a survivor-centred approach.
'Precarity exacerbates sexual violence'
The groundbreaking report also lays bare the extent to which staff on non-permanent contracts are more likely (1.3 times) to experience sexual violence. In UK universities alone, almost 100,000 academic and academic-related staff are on these insecure contracts.
UCU says that those such as early career staff, those on probation periods and those on insecure, casualised contracts are more vulnerable to abuses of power. Of those who directly experienced sexual violence, 28% were assaulted by someone in a management position (10% line manager; 18% manager).
One survivor said: "precarity exacerbates sexual violence," whilst another in conversation reflected on her time as a PhD student, saying: 'I was treated like a decontextualised research producing entity. The system keeps you vulnerable and exploits it.' Another said: 'without a contract it is difficult to keep a job and complain or protect yourself against a course leader who is offering you the day's work.'
The report comes just weeks after staff at 58 universities went on strike for three consecutive days over failings by university management over the use of insecure, casualised contracts and gendered inequalities.
Recommendations
There are a number of recommendations for employers to implement to reduce levels of sexual violence and increase support for survivors. These include:
employers should treat the prevention and resolution of sexual violence as a health and safety (H&S) matter
abandoning the use of non-disclosure agreements (NDAs) with perpetrators, disclosing outcomes of complaints to survivors, and including information about disciplinary proceedings in references provided for perpetrators
recognising that casualisation exacerbates sexual violence and working with UCU to end it through collective agreements and lobbying for wider policy change
developing policies to allow proceedings against alleged perpetrators to continue after they have left the institution
employers should provide counselling for employees who complain about sexual violence and those who act as representatives in sexual violence cases in the workplace
employers should revise their approach to information-sharing by acknowledging that GDPR does not provide a basis for failing to share outcomes of complaints with survivors; and adopting a consistent referencing protocol for including information about outcomes of sexual violence complaints in references which they provide for perpetrators.
The role of UCU
The report authors also describe how UCU's own practices have fallen short and call on the union to change the way it addresses the issue sexual violence. Respondents reported access to support being blocked by local UCU branches or inconsistent levels of support being made available when a complaint was made. Whilst some of those surveyed valued the support of their UCU rep, others reported that despite the best efforts of UCU reps, they were not properly trained or lacked the capacity to provide appropriate support.
The union has already begun a review into its own process for members reporting sexual violence. The review, which is due to conclude in January, will be followed with recommendations as to how the union can improve its processes, embed trauma-informed practice and give survivors confidence in how their complaints will be handled.
The union has also created a new role for a designated case worker with a specific remit to represent members who have experienced sexual violence. This will be followed by a nationwide campaign in 2022 to raise awareness of the issue and highlight the support available from UCU as well as ensuring tertiary education employers take action following the report's findings and recommendations.
Following the report, UCU is pledging to:
train more representatives who can act as specialists in the area of sexual violence
review practices around the support the union makes available to alleged perpetrators, including ending the negotiation of NDAs
introduce a specially drafted sexual violence policy to ensure that UCU as an employer is at the forefront of best practice in dealing with sexual violence complaints.
Chair of the taskforce group Professor Lesley McMillan, said: 'This groundbreaking report demonstrates the widespread and enduring nature of sexual violence in the workplace and makes clear and concise recommendations for change. The sector is waking up to the problem however it is clear that progress is variable, and in some cases, slow or yet to begin. It is now vital that employers and unions work together to create a university and college sector that is inclusive and safe, prevents these harms from occurring, and offers support and redress when they do.
'I would like to thank all those who contributed to the task group surveys, conversations and calls for evidence, contributions which have allowed us to more fully understand the problem of sexual violence and provide concrete recommendations for change.'
UCU general secretary Jo Grady said: 'The brave testimony from survivors should mark a turning point in the fight against sexual violence and ring in the ears of college and university leaders who have allowed sexual violence to become endemic on campus.
'The report's findings reveal shocking levels of institutional failure and reflect a culture in which protecting the reputation of a university or college comes before delivering justice for survivors.
'Survivors say managers are often dismissive towards those reporting sexual violence, complaints processes are hardwired to frustrate claims and non-disclosure agreements are used to silence them, forcing many to leave their employment without justice. With practices like this, it is little wonder over half don't report their abuse at all.
'The report also demonstrates clearly the extent to which staff on casualised contracts are prevented from speaking up for fear of losing their jobs or not having their short-term contract renewed. These power imbalances belong in the past and universities and colleges must finally recognise that casualisation exacerbates sexual violence and bring staff onto secure contracts.
'It is unfortunately no surprise either that wider social inequalities are reflected in the fact that women, those who are disabled, racialised minorities and those who are LGBT+ and non-binary are more likely to experience sexual violence. We have long assumed this to be the case, but now we have data that demonstrates it. Employers must do more to educate their staff, build genuinely inclusive processes for the reporting of sexual violence, and act when such reports are made.
'The report also makes clear where the union needs to improve its own practices and be accountable to survivors. Some of the recommendations we have already implemented, and I am pleased to be recruiting the union's first ever specialist sexual violence case worker. I take very seriously my responsibility to take forward other recommendations made for our union, and to get them enacted.
'This report is a gift to our sector and it must not be squandered. It is now time for the union and university and college employers to work together to eradicate sexual violence on campus.'
Last updated: 10 January 2022