•
•
•
•

Universities will see strike action next month unless employers meet pension and pay demands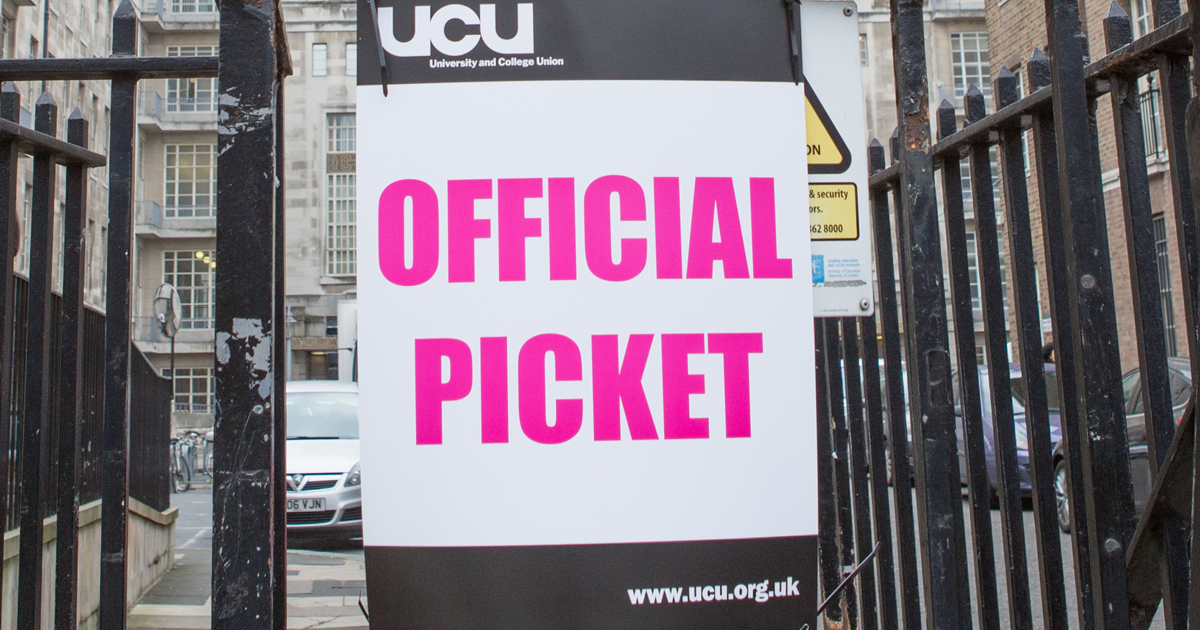 Universities will see strike action next month unless employers meet pension and pay demands
21 January 2022

UCU has warned employers that university campuses will see further strike action in February unless its demands over pensions and pay & conditions are met.
The union's higher education committee (HEC), authorised sustained industrial action at a meeting on Wednesday 19 January, this includes coordinated UK wide and regional rolling strikes. Specific strike dates are to be confirmed shortly. HEC also agreed to begin preparations for a UK wide marking and assessment boycott, which would see staff refusing to undertake marking and assessment duties.
Last December 58 universities across the UK saw three days of strike action. Staff at 68 universities now have a mandate to take industrial action after a successful reballot campaign concluded last week [NOTE 1].
UCU and employers have more meetings planned over USS pensions in the coming weeks. The union says 'time is running out' for employers to withdraw their cuts and avoid more strike action.
The pension scheme's trustee, USS, emailed UCU yesterday confirming that its assets have now jumped to over £90bn, £10bn more than previously reported. Yet university bosses want to cut their staff's guaranteed pension by 35%.
To resolve the USS pension dispute UCU is demanding employers revoke the cuts to staff pensions and re-enter negotiations.
University staff have seen a 20% real-term pay cut over the past twelve years, and many face a cost of living crisis with inflation and energy price rises. To resolve the pay dispute UCU is demanding a £2.5k pay increase for all staff, as well as action to tackle the unmanageable workloads, pay inequality and insecure contracts across the sector.
UCU general secretary Jo Grady said: 'Time is running out for university bosses to avoid more disruption this term. But if they refuse to withdraw their devastating pension cuts or take action over deteriorating pay and conditions, staff will be forced to take UK wide strike action alongside rolling regional walk outs at campuses across the country.
'We are also putting preparations in place to launch a marking boycott if employers continue to refuse to meet the demands of staff. We do not take this action lightly, but university staff are tired of falling pay, cuts to pensions, unsafe workloads and the rampant use of insecure contracts. We hope vice chancellors finally see sense and address the long-standing concerns of staff. If they don't, any disruption will be entirely their fault.'
Last updated: 24 January 2022