•
•
•
•

International report highlights impact of casualisation on academic freedom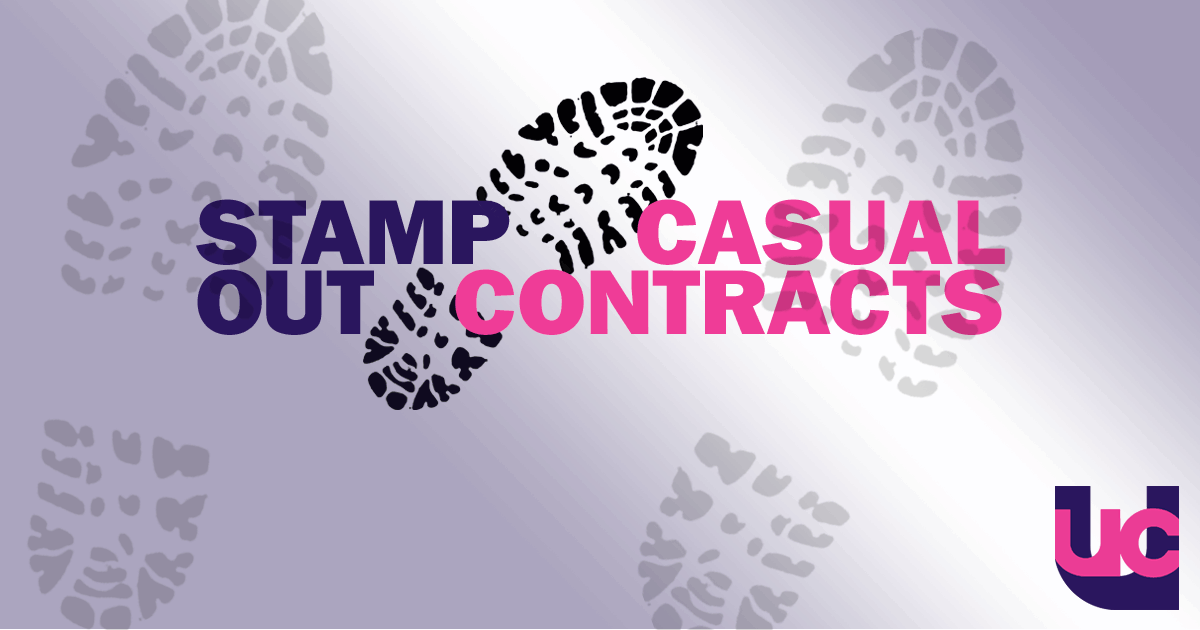 International report highlights impact of casualisation on academic freedom
1 March 2022

An international group of experts have this month called on the UK government to address issues of job insecurity in UK universities. The call was in response to evidence from the UCU about the impact of casualisation on academic freedom.
The report from the Joint Committee of Experts of UNESCO and the International Labour Organization, recognises that the growth in casualised contracts in higher education is undermining academic freedom and therefore 'one of the fundamental pillars of excellence in teaching and research'. It calls on the UK government to address growing employment insecurity among higher education staff, including by 'enhancing policy measures that safeguard tenure or its functional equivalent'.
In terms of the impact of 'quality assurance' mechanisms on academic freedom, the report raises concerns about both "political interference and deference to market-driven priorities", particularly various policies to ensure 'value for money'.
The union said that the report provided further evidence of the detrimental impact of casualisation and called on higher education employers to provide job security for all staff in the sector.
University staff are currently taking strike action over the use of casualised contracts, falling pay and excessive workloads across the sector. In UK universities, around 75,000 academic staff are on insecure, temporary contracts, whilst 18% of institutions employ staff using zero hours contracts.
The report is in response to an allegation submitted by UCU to the Joint ILO/UNESCO Committee of Experts regarding the UK's government's non-compliance with the 1997 UNESCO recommendation on the status of higher education teaching personnel.
The 1997 UNESCO recommendation is an international instrument which sets out principles concerning the rights and responsibilities of higher education teaching personnel. The recommendation deals with both labour and professional rights, including academic freedom and shared governance and covers all higher education teaching and research personnel including staff who 'provide educational services to students or to the community at large'.
Although the 1997 recommendation is not legally binding, national governments are obliged to be familiar with its provisions and are encouraged by ILO and UNESCO to apply it in their respective countries. The UCU submission focused on inadequate protections for academic freedom (both in law and in practice).
UCU general secretary Jo Grady said: 'Academic freedom is rightly revered in UK higher education, but as this report makes clear, it is being damaged by the sector's addiction to casualised contracts and exploitative employment practices. Staff are striking again this week to win job security and will be pleased to have their longstanding concerns backed up by international experts.
'The UK's university sector is worth tens of billions of pounds and it can and should do better. Ending the use of insecure and exploitative contracts will not only give staff the security they deserve but improve teaching and research, benefiting students and the sector in the long term. Governments and vice chancellors must recognise this and stop the race to bottom on terms and conditions.
'The UNESCO/ILO report also highlights the dangers posed to academic freedom by political interference and marketisation, both of which have been allowed to pollute the entire higher education sector, no more clearly demonstrated than by the UK government's recent attack on the arts, and its obsession with reductive metrics, student number caps and graduate earnings data.'
Last updated: 2 March 2022